Recruiting the grey army
---
Fewer people, less productivity and growth. Bleak times ahead for Australia. Could seniors be the solution? Chief Advocate Ian Henschke believes so.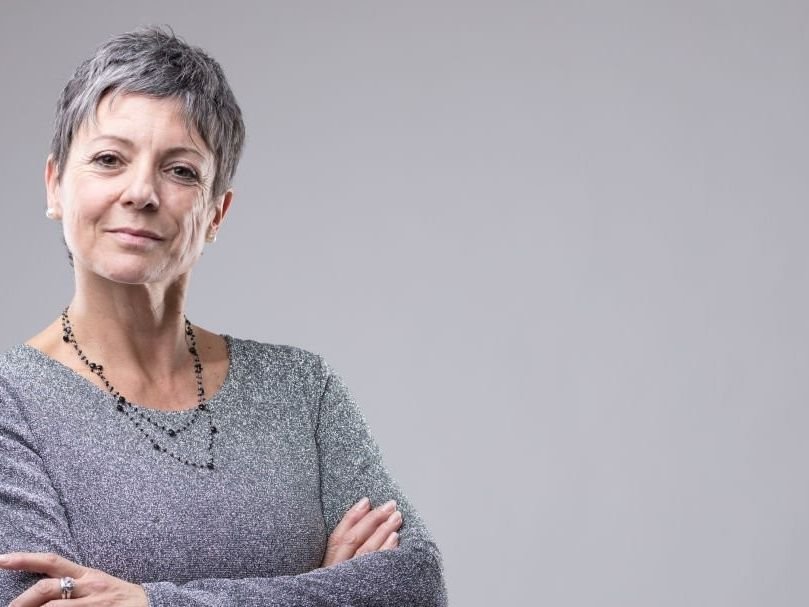 Key points
---
Incentivise seniors to keep working
Allow pensioners to earn more
Remove work test and pension limits to boost productivity
The latest Intergenerational Report (IGR) released last week by Treasurer Josh Frydenberg highlighted the challenges to our economy - lower population, productivity and growth. However, the government could improve incentives for older Australians to keep working. The first step is to allow pensioners to earn more than $150 a week before being penalised.
Whether by choice or circumstance, many seniors will continue working well beyond their parents' working lives. Working longer we know promotes better financial health, but we also now know it promotes much better physical and mental health.
So getting the balance right between government payments, paid employment and superannuation is now critical to solving the nation's problems. With 4 million retirees and almost 6 million baby boomers moving through the system we must reimagine and reinvent Australia. We must see older Australians as an asset, not a burden.
There are a number of factors to consider as we cope with the challenges of COVID. We've shut our borders and desperately need more workers, particularly in the care sector (child, disability, health and ageing), the home maintenance services, the services industry, the construction industry and agricultural jobs.
One answer is to keep more older workers in the workforce and encourage those who have retired to consider working again - if not full time at least part time. Imagine if all the grey nomads who were on pensions and part pensions could work without having their pensions cut or disappear. Rural and regional Australia already welcomes them but they often only work until they've hit their Centrelink limit.
We should also consider offering a slightly higher pension for those who delay retirement until they reach 70. This is what they do in Canada. You might be surprised how many more people would stay working until 70 if we gave them a small incentive.
Perhaps a New Zealand-style universal pension system needs to be looked at. As we argued in our recent Budget submission and our Fairer Retirement campaign, the least we should do is undertake a cost benefit analysis before we dismiss it as "a bridge too far." Imagine how much the government could save by disposing of the current bureaucracy employed to administer the present cumbersome system. We need to investigate this in a reimagined future where older workers participate more and when they do they will stimulate economic growth and pay tax too!
We should reduce the effective marginal tax rate on older workers' income to lift the participation rate to match or surpass that of New Zealand. There you get the pension and can work as much as you want, you just pay tax on your total earnings. If we did that here we'd have more workers, more productivity and more tax payers.
The current system in Australia effectively imposes the highest rate of tax on the income of pensioners or part-pensioners, and that discourages them from working more than a day a week while receiving the pension.
A single person who earns more than a $7,800 a year will lose their pension benefits at the rate of 50 cents per dollar. About 70% of the nation's 4 million retirees are affected by age pension means testing. If just 5% of them chose to keep working, full or part time, that would be an army of 200,000 workers.
But the cold facts are if you earn more than $150 a week you lose $0.50 in the dollar. In other words, one day's work and you've already hit the limit before your pension payment is penalised. Rightly or wrongly the average Australian does not see this as fair.
Take the taxi driver in Albury who told me: "I'd love to work more but it's not worth it. They're begging me to do more. First of all, the government cuts your pension and you've got to deal with all the paperwork."
I heard a different but similar story on the Gold Coast from a 74-year-old minibus driver who worked 36 hours a week driving 6 days a week. He had lost his pension and all his concessions when the company kept increasing his hours.
He told me he had less than $100,000 in super and was paid $25 per hour. So he was earning about $42,000 after tax. If he took a full pension and just did one day driving a week, he'd get almost $33,000. So he was working effectively for a bit under $6.00 an hour for his extra hours.
Now you can see there is little incentive to work more than a day a week past pension age. There's no logic to this system of payments and penalties. It has to change. I spoke to one senior Liberal MP who said "that can't be right." I doubt the government has even considered this option. Before COVID it seemed they were more intent on bringing in overseas workers to fill jobs older Australians can and would do if they were not penalised for working.
If we change this and encourage, not discourage, participation of older workers by pulling some clever economic levers, it will boost the productivity of the nation. This new grey army of workers will help us build a better future.
We will nudge millions of older Australians into and not out of work.
A 2012 report by the Productivity Commission authored by economist Chris Richardson found even a modest 5% lift in participation among workers aged 55 and over would see $48 billion added to the GDP.
The proportion of the population aged 65 and over has doubled from 8% to 16% in the past 50 years. It's set to hit 22% by 2057. It doesn't make sense to discourage and lock out of work 20% of our population.
Josh Frydenberg and Treasury need to act now.
Ian Henschke is Chief Advocate for National Seniors Australia.