To fix aged care, fix home care
---
At least $20 billion per year needed to fix aged care, but Morrison rules out increased taxes or Medicare levy.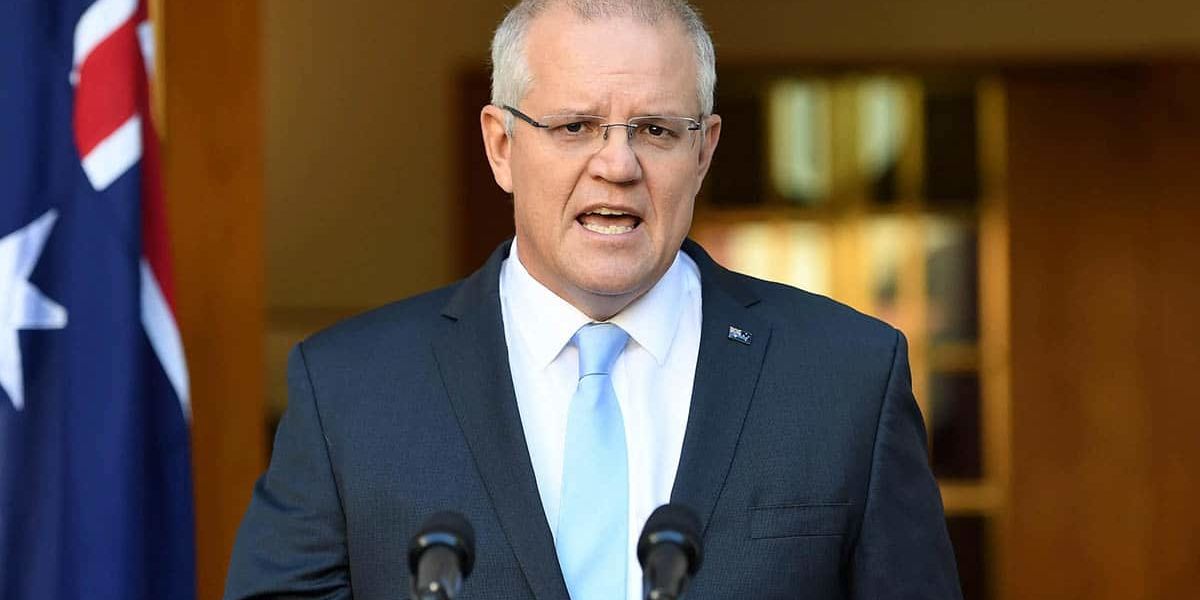 Image: So Perth
With the aged care sector reeling from ongoing scrutiny of the royal commission, we never thought public perception of residential care could get much worse. But with COVID-19 running rife in aged care homes and questions over the handling of the aged care portfolio, public perception is now at an all-time low.

As National Seniors has said all along, part of the solution to the problem, is to help older people live out their final years at home. A solution that most people support.
As our budget submission outlines in detail, the time is right for the federal government to step up its efforts in this area. Read on for more details.
We recognise those with extremely high needs and/or no family will need high quality residential care, but for those who can stay at home, it is important the system encourages and enables this.
To do this, care recipients and their carers must be adequately supported.
Yet, just getting care can be a challenge with many people waiting months, if not years, to receive home care.
Pam in Western Australia told us recently, she was "appalled" at the treatment of a close friend, who desperately required assistance from My Aged Care, but was continuously blocked from receiving this assistance. Despite finally receiving approval for care in 2020, her friend died while waiting. A story we hear far too often. ​
National Seniors believes that additional funding of home care packages is urgently needed to address the current waiting list of almost 100,000 people. This would go some way to addressing the needs of those who need care now and to reduce waiting times for those accessing care in the future.

The benefit to the economy is that it will stimulate growth in the care sector, creating jobs at a time that these are sorely needed.
What also must be done is to improve the efficiency and transparency of home care, which for too long has had limited oversight over fees and charges.
Government must also rethink the way it supports those people who provide care to loved ones, as this will reduce the burden on the formal care sector.
In addition, the government must find ways to help older people unlock the wealth in their family home to give them opportunities to stay at home. Dramatically reducing the interest rate on the Pension Loans Scheme for those who need care, is a simple way to achieve this goal.
A report released recently by consulting firm Deloitte, claims that we need extra funding between $20 billion and $59 billion per year by 2050 - up to 0.8 per cent of GDP.
This, they claim, will inject the kind of funds required to fix quality and supply issues.
Deloitte's report argues there are two ways to pay for this, by either increasing tax rates by 1.01 per cent or by lifting the Medicare levy by 0.89 per cent.
But there are questions about transparency that need to be solved before any new funds are injected into the residential care sector.
That's why National Seniors also argues, in our budget submission, that providers need to have stronger requirements to demonstrate how funds are spent. Providers should not continue to be given a bucket of money for care without any requirements to show how they spend it.
By increasing staffing and spending transparency, families will be better placed to choose a home that meets their loved ones needs and this will force providers to lift their game.
Part of the problem is that some seniors are living in housing ill-suited to their needs, with barriers to downsizing making it difficult to transition to better housing. While the federal government has assisted this by allowing older Australians to inject proceeds from downsizing into super, more needs to be done.
Many people would consider downsizing if there were housing options that were suitable, but the market simply isn't delivering the kinds of housing older people want in later life.
As such, our Budget submission also calls on the government to assist older Australians to downsize to homes that help them to stay at home longer and out of residential care.
To do this, the government must encourage more age friendly housing designs and consider implementing stricter building regulations to promote accessible housing in the future.
Check out our full budget submission on the website and consider sending a copy of our submission to your local politician or state Senator.
You could even highlight out the recommendations that mean most to you.
Contact details can be found here.
For more information, check out the ABC's 7.30 Report segment on high fees for home care.
Watch now