What's in store for seniors post-election?
---
What will a Labor government mean for older Australians over the next three years? Let's look at what they've promised to do.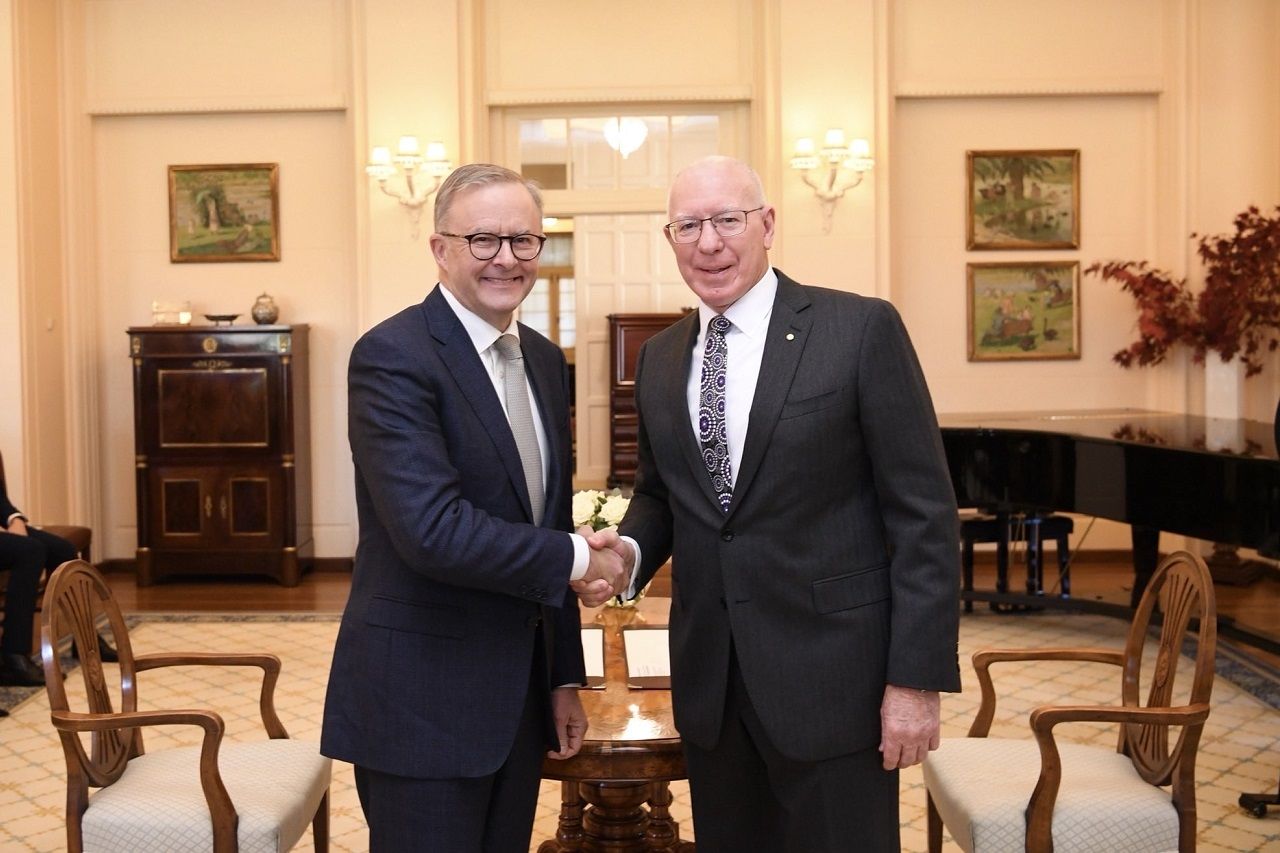 Key Points
---
Anthony Albanese has been sworn in as the 31st Prime Minister of Australia.
The new government has committed to implement aged care reforms, address cost-of-living pressures, and take action on climate change.
National Seniors Australia will continue advocating for polices to improve the lives of older Australians
The only thing certain in life is change.
On Saturday that change came in the form of an election drubbing for the Coalition, leaving Labor with the most seats and the opportunity to form government.
Independents including the so-called teal independents and the Greens performed well. The main losers were inner city 'moderate' Liberals. The Liberals failed to win any of the outer urban seats it targeted during the campaign.
Labor's Shadow Home Affairs Minister Kristina Keneally failed to win the safe Labor seat of Fowler in NSW, and Labor failed in its bid to win additional seats in Tasmania and Queensland.
The election result represents an end to 9 years of Coalition rule, first under Tony Abbott, then Malcolm Turnbull and lastly Scott Morrison. A lot happened over this time, including significant changes to superannuation rules and Age Pension asset test limits, the Royal Commission into Aged Care Quality and Safety and a review of the retirement income system, to name a few.

National Seniors Australia has been there as your voice the whole way, advocating for older Australians and achieving many wins over this time – including the lowering of deeming rates and putting a stop to plans to raise the pension age to 70.
There is more to be done and a new government and cross bench to persuade. Here are the challenges and opportunities ahead.
Rising inflation and living costs will undoubtedly pose issues for all Australians, especially when this is combined with economic instability and the threat of a possible recession.
While some older Australians will welcome rising interest rates as boosting returns from savings, this will be of little comfort if living costs continue to rise rapidly and returns from shares, superannuation and other investments drop.
Even though the base rate of the pension and rent assistance payments are not adequate, pensioners should take heart that the pension is indexed higher than overall inflation.
With so much uncertainty, it will be important that the new government looks at how it can create greater certainty of income in later life.
Labor's promise to extend the halving of the drawdown rate for another year will benefit retirees worried about outliving their savings. Its adoption of the Coalition's policy of a two-year freeze on deeming rates will be also welcome news for part pensioners.
While these commitments are time limited, we hope that the new government takes the opportunity for some more ambitious reform. National Seniors will continue to advocate for a study into the feasibility of adopting a universal pension to simplify the retirement income system.
More importantly, the ongoing workforce shortages present an immediate opportunity to reform pension rules. With our low mature age workforce participation rates, we must create incentives for older Australians to stay in and work more, if they need and want to.
Our Let Pensioners Work campaign will continue in earnest, and we will work with the business community to advocate for this important change.
One of the greatest challenges facing the new government is fixing the broken aged care system.
While the new Labor government has promised to back wage increases for aged care staff and committed to implementing 24/7 nursing care and minimum staffing time for residents, there is much more that needs to be done.
One key challenge that needs addressing is helping older people to remain safe at home and out of residential aged care, as is their preference.
In this regard, we were heartened to hear Labor agree to the Coalition policy to extend access to the downsizing contributions into superannuation scheme. We welcome the pledge to exempt downsizing proceeds from the assets test for two years as this creates parity with the rules when entering residential aged care.
However, it does not go far enough. We will continue to advocate for the exemption to be unlimited for people over 80 with access to a Home Care Package. This will give them an incentive to downsize into more suitable housing, if they wish, so they can live safely in a home environment.
Labor has pledged to cap home care management and administration fees. But, it remains to be seen what this pledge will mean, given the home care system is already being redesigned to deliver care hours, rather than a care budget.
NSA will be working closely with the Department of Health and the government to ensure aged care reform reflects what you want.
The COVID-19 pandemic will likely continue to cause problems. It is far from business as usual, even two years and millions of vaccinations down the track.
COVID-19 continues to pose issues for older people, the health sector and the economy. The health care sector continues to struggle under the weight of infections and a furloughed workforce.
Labor has promised to establish an Australian Centre for Disease Control and create a new COVID-19 strategy to reduce deaths, the progress of which we will be monitoring closely.

Through our research, we know many seniors are interested in ways to take practical steps to help achieve our emissions targets. Often pitched as a younger persons' issue, our surveys show that older people too want action to be taken and many have already done this themselves by investing in roof-top solar or other technologies.
National Seniors will continue to advocate for government clean energy bonds to be made available so seniors have another practical and simple option to invest in the construction of renewable energy production and storage infrastructure to meet emissions targets.
Help us to help you
---
In the coming months, we will continue refining our policy agenda. You can support us to continue representing your interests to the government through membership, donations, or by using our services.
While Labor will hold a majority in the lower house, it will need to get its legislation through the senate in which the Greens and independents will be on guard. We will ensure that our policy agenda is articulated to all parties, including the Coalition in Opposition, to ensure that practical policies for change are put forward.
To read a full list of the promises made to seniors by Labor, click here.