When I'm 64, 65, 66, 67…
---
All things are not equal when it comes to government supports. Why are we persisting with inconsistent access to the NDIS?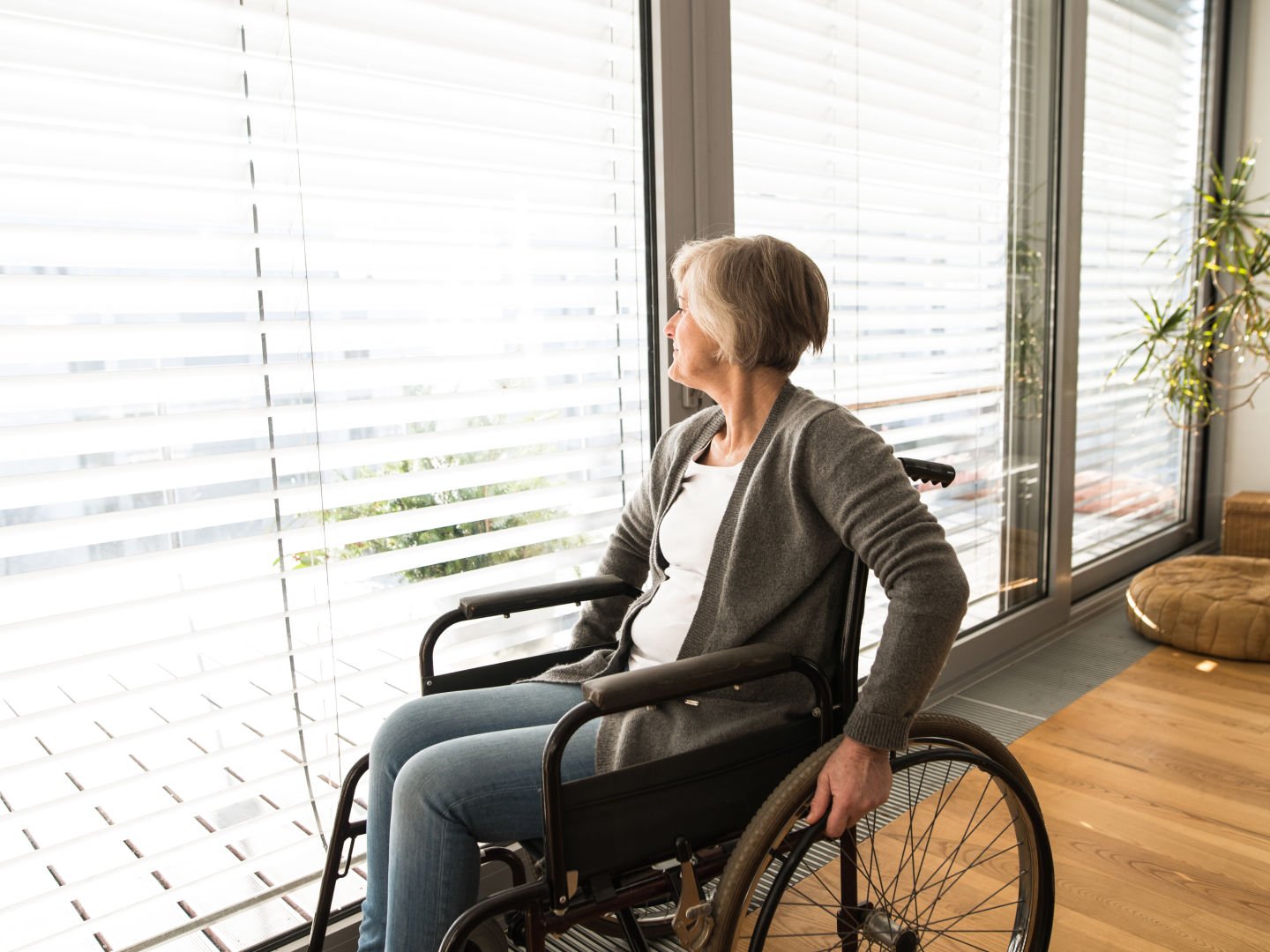 Key Points
---
The idea of age is not moving with the times and older Australians are missing out on services
The eligibility age for the pension will increase to 67 by 1 July 2023
Anyone who acquires a disability after the age of 65 is not currently eligible for support through the NDIS
That famous refrain, "When I'm Sixty Four" from Paul McCartney, is really from another time. In 1967, average life expectancy wasn't quite 71, now it's almost 83.
Government has homed in on this increasing life expectancy, using it as justification for cutting access to supports and services.
In 2002, Peter Costello launched the first Intergenerational Report (IGR) to do just that. It's primary purpose was to draw attention to the "long term sustainability of Commonwealth finances". These reports, the latest of which will be released imminently, have consistently poured fuel on the fire, highlighting the increasing cost of caring for growing numbers of older Australians by reduced numbers of younger 'tax-payers.'
It has been used, for example, as justification for changes to the eligibility age for the pension, which will progressively increase to 67 by 1 July 2023.
Yet despite all this hoopla, we hear little from government about the impact of changing life-spans in the opposite direction.
Yes, older people are living longer but they are also generally healthier.
Australian Bureau of Statistics data shows that between 2012 and 2015, the proportion of people aged 65 and older with disability fell from 52.7% to 50.7%. This is despite an increase in the population 65 and older.
Incredulously, the Federal Government seems happy to overlook some glaring inconsistencies in eligibility rules, which see some people worse off simply because of their age.
The most glaring of these is the fact that anyone who acquires a disability after they turn 65*, is not eligible for the National Disability Insurance Scheme (NDIS).
* Please note: If you acquire a disability before the age of 65, but apply after the age of 65, you would also be ineligible for the NDIS. Instead you would have to rely on the aged care system.
"I was 66 and a very young active senior when I had a Spinal Cord Injury which made me paraplegic within a few seconds.

I am still waiting for funding on the highest level of Aged care available and then when it comes through it's paid on a fortnightly basis! I can't wait to "save up" for most of these necessary items or a carer...I am having to pay tens of thousands of dollars myself so I may leave rehabilitation...para and quadriplegia are some of the most expensive disabilities that you can suddenly find yourself facing...every aspect of your life is going to be more expensive than it would otherwise have been so any money you had saved for retirement suddenly is used on the basic needs of life.

This is blatant age discrimination...what is the difference between being 64 and 11 months and 65 and 1 day?"
- Nancy
"Our friend had an accident in the sea/surf when swimming at Byron Bay in April this year. He suffered a fractured C1 and C2 vertebrae rendering a quadriplegic needing a respirator to breathe and having no sensation below his chin.

As his family prepared for his return to the family home and look at the funding assistance available to make home modifications and purchase specialised equipment, they became aware that he was ineligible for NDIS assistance as it cuts off for persons over the age of 65 years and he is 66 years young."
- Ian and Elena
"I would like to know why is the age being discriminated against for service and funding compared to NDIS. It doesn't matter whether you are under or over 65. A disability is for both age groups. I have seen someone with a disability to have so many services at no cost. It is not means tested. Why is the age mean tested? Surely the aged should have more respect."
- Lee
Differences in disability care and aged care were addressed in the recent Royal Commission into Aged Care Quality and Safety. The Commissioners outlined how the aged care system should be made more commensurate with the disability care system.
Their final report included several recommendations to address these inconsistencies:
Equity for people with disability receiving aged care. By 1 July 2024, every person receiving aged care who is living with disability, regardless of when acquired, should receive through the aged care program daily living supports and outcomes (including assistive technologies, aids and equipment) equivalent to those that would be available under the National Disability Insurance Scheme to a person under the age of 65 years with the same or substantially similar conditions.
Annual reporting to Parliament by the Disability Discrimination Commissioner and the Age Discrimination Commissioner. By 1 July 2024, the Disability Discrimination Commissioner and the Age Discrimination Commissioner should be required, as part of the new National Disability Strategy, to report annually to the Parliament on the number of people receiving aged care with disability who are aged 65 years or older and their ability to access daily living supports and outcomes (including assistive technologies, aids and equipment) equivalent to those available under the National Disability Insurance Scheme.
The government's response to these two specific recommendations was that the first is "subject to further consideration" as part of the development of the new support at home program. Meanwhile, the government "accepts in-principle" the latter recommendation - subject to consideration of the functions of the Disability and Age Discrimination Commissioners.
The commissioners clearly understood older people who acquire a disability at an older age are getting a raw deal.
There is a fundamental question as to whether it is right or fair that someone aged 66 or even 76 should be shut out from the NDIS, when the aged care system does not give them the same level of support.
People at these ages could live another 20 years and, despite having a disability, might otherwise be healthy.
While the Commissioners did not have the remit to address the issue of the NDIS eligibility age, that does not mean the Federal Government should ignore this important issue.
At the very least the Federal Government must change the eligibility age for the NDIS, so it is the same as the pension age while it sorts out how to make aged care and disability care services equivalent.
Otherwise, it seems disingenuous to create all this hoopla about redefining when someone is "old" as they have done previously with the pension.