Why pensioners want to work
---
New National Seniors Australia research shows how money is a driving force for pensioners reengaging with the workforce.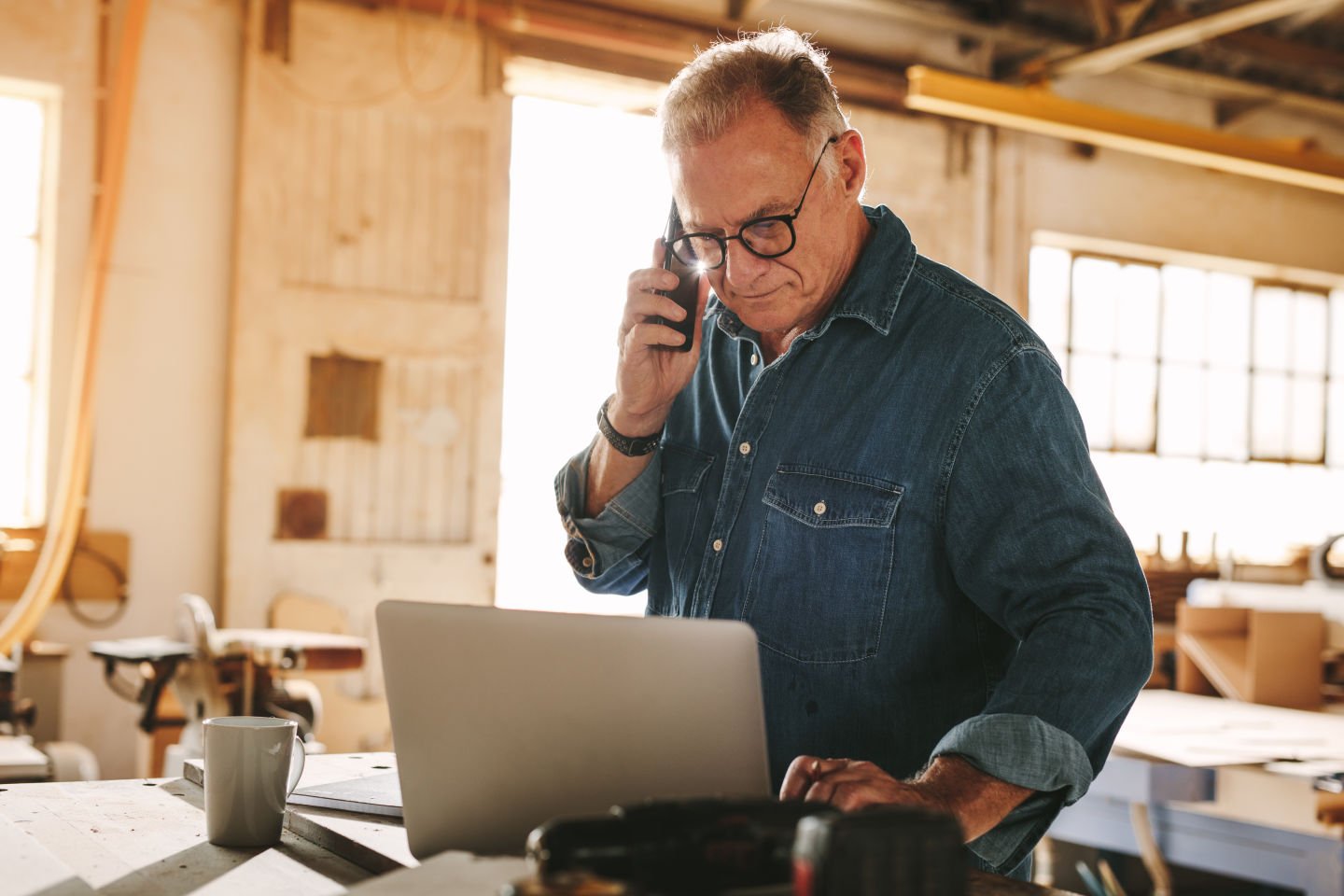 Key Points
---
16% of pensioners had re-entered the workforce after initially retiring.
20% of pensioners say they would consider re-entering paid employment.
Support our Let Pensioners Work campaign to exempt work income from the pension income test to allow pensioners to help with critical labour force shortages.
Preliminary analysis of the 2022 National Seniors Social Survey (NSSS-10) has revealed that many pensioners are prepared to go back to work and why.
The survey of 3,937 older Australians included 1,249 survey participants aged over 67 years old who receive the Age Pension or expect to.
The survey results showed 20% of these pensioners would consider re-entering paid work after retiring, while another 16% of them had already done so.
The results also showed:
Income was a primary motivation for many, with 60% mentioning money as a reason for seeking paid work.
By comparison, only 46% of non-pensioners said they were motivated by the need or desire to earn money.
The survey invited participants to comment on their reasons for working after retirement. Some had tragic personal stories to tell us.
"Currently [my] only income is age pension and [I'm] in private rental, so it's bloody tough!" wrote one 74-year-old.
"We have been scammed out of our retirement savings and despite my disability, we need to find an income source," wrote another on the Age Pension.
"My previous partner had a gambling problem," wrote one respondent. "So, I had to earn what my pension allowed me to cover living expenses, I have no superannuation to fall back on."
"I'm desperate for money in order to pay my bills, rent and food," was one 81-year-old pensioner's reason for seeking post-retirement work.
As these comments show, financial hardship is clearly an important issue and motivation for older people re-entering or considering re-entering the workforce.
However, it is important to acknowledge that money is not the only reason older Australians want to work.
Many want to work to support the nation, motivated by a public spirit and a desire to serve, to help with the workforce shortages caused by COVID-19.
"I was a trained nurse, would love to help in these difficult times," wrote one 70-year-old.
A 69-year-old revealed that she had "successfully sought work as a COVID-19 vaccinator" because she wanted to "support the healthcare workforce during the pandemic."
Other survey respondents said they wanted to work "help a farmer somewhere", "support struggling small business operators", or "assist somewhere in an industry that is beneficial to the workforce."
Despite these strongly voiced motivations, restrictions on what pensioners can earn before they lose pension income remain a major barrier.
As one 69-year-old pensioner wrote, "Worked in aged care, 20 years' experience. Feel that my knowledge across all aspects of the industry would be of benefit to employers and employees. Would be interested in going back into the industry but financially not worth it."
For these reasons and more, National Seniors is campaigning to have employment income exempted from the Age Pension income test to give pensioners with limited assets an incentive to re-enter the workforce and help address critical labour force shortages.
"Many seniors are struggling to make ends meet on the pension, but the pension rules are a strong disincentive to do paid work. This traps pensioners at low quality of life including too many in poverty," said Professor John McCallum, National Seniors' CEO and Director of Research.
"Our cause is clear and simple," said Professor McCallum. "The nation is crying out for workers in so many industries including aged care. Allowing pensioners to work would help these industries, the pensioners, and the Australian economy."
You can support our campaign to Let Pensioners Work by signing the petition and sharing our campaign with family and friends on Facebook and other social media: share on Facebook, share on Twitter, share via LinkedIn.