What we know: aged-care homes are dangerous places to be at this time
---
With COVID-19 revealing more - and growing - fatal flaws in aged care, our Chief Advocate Ian Henschke says the problem is with the whole system.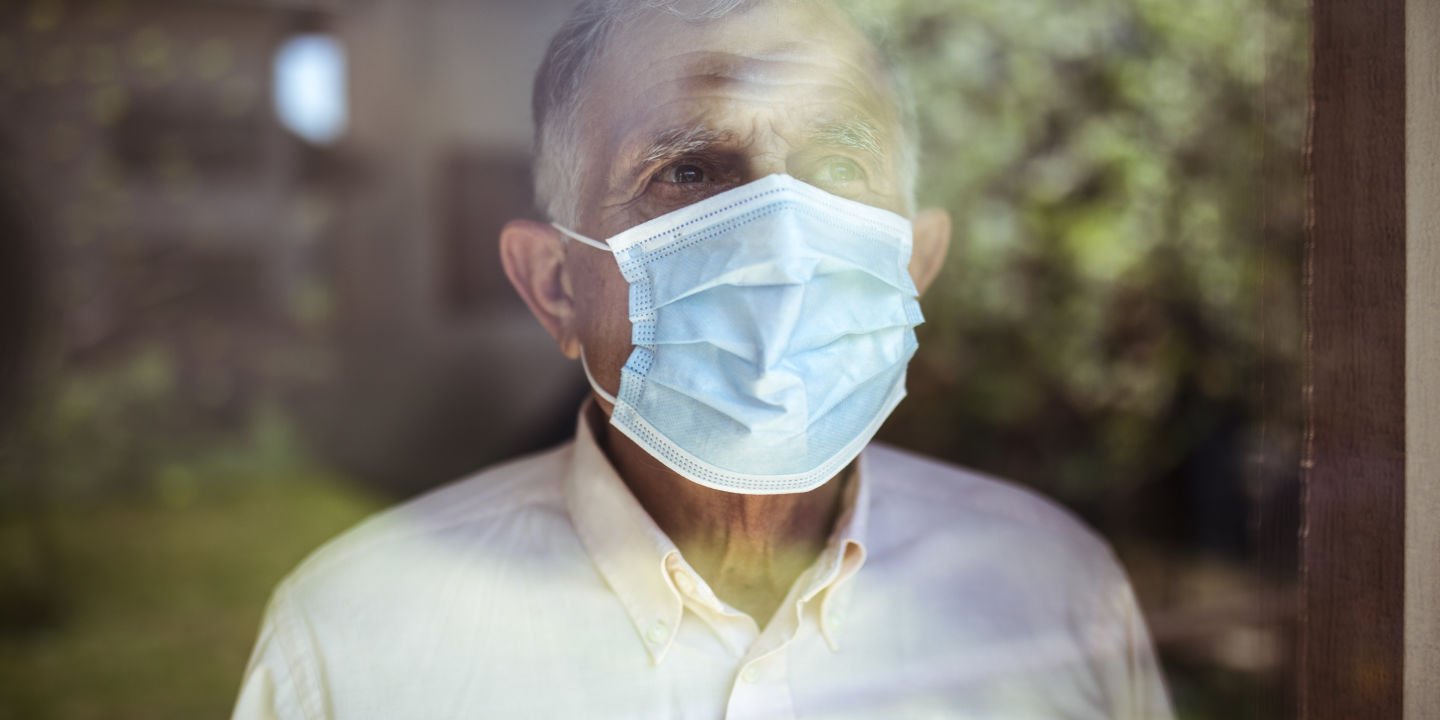 SCOTT Morrison became Prime Minister almost exactly two years ago, on August 24, 2018.

One of his first acts was to call the Royal Commission into Aged Care Quality and Safety. He said he wanted to "restore faith" in the system.

But the opposite has happened. A broken system was exposed and the interim report from the royal commission was entitled "Neglect". It detailed a catalogue of failures.

Now COVID-19 has revealed more, and growing, fatal flaws. South Australia, Western Australia and the Northern Territory have been exemplary in their handling of
COVID-19's spread at a community level, and have managed to keep it out of aged care.

But it's been a different story in other states, with Tasmania, NSW, and now Victoria, witnessing the devastation.

The inquiry into the fatal consequences at Newmarch House has revealed flaws in resourcing and a chaotic chain of command. Anglicare director Grant Millard has since said he regrets taking the hospital-in the-home approach.

Now we have St Basil's in Melbourne appearing to repeat the mistakes. So are you any safer or better cared for in a not-for-profit home?

The rate of sanctions by the regulator has been roughly the same in faith based and not for
profit as it has been in for profit. It seems the problem is with the whole system. What we do
know is aged-care homes are dangerous places to be at this time but the state-funded-and operated homes with fixed staff ratios have fared better than most.

A report just released by consultant group Fifth Dimension found more than half of
the adult Australians surveyed were considering moving their loved ones out of aged care and into their own care.

One veteran aged-care administrator I spoke to this week said as many as 50,000 of
the 250,000 people in aged care could and should be cared for at home. Australia has one
of the highest proportions of older people in institutional care of all Organisation for Economic Co-operation and Development countries.

National Seniors has long been campaigning for extra home-care packages so older Australians can be cared for at home. The biggest barrier has been funding and proper training for more qualified home carers. Almost 100,000 are currently waiting for a suitable home-care package.

National Seniors has long been campaigning for extra home-care packages so older Australians can be cared for at home.
The royal commission last year heard that, in a 12-month period, 16,000 died waiting for a package and a further 13,000 were placed into aged care against their will because they
hadn't received the appropriate aged-care package.

This week, National Seniors submitted to treasury our 2020 budget submission taking into account the effects of the pandemic. In it, we pointed to a solution to the care crisis which will cost the government very little and would see more Australians receive home care.

That solution is the government's own pension loans scheme. If you haven't heard of
it, don't worry, you are far from alone.

Despite its name, the PLS is available to anyone of the pension age who owns their own
home. It allows you to access the equity of your home and have funds paid to you fortnightly. The maximum amount available via the PLS is 150 per cent of the maximum
pension rate. As at July 14, the maximum amount payable was $2135 a fortnight for a couple and $1416 for a single.

What does that have to do with home care?

It means that individuals, can fund their own home care using the PLS instead of waiting for a home care package funded by the Government.

It's as simple as that.

Of course, with late-onset dementia and the need for palliative care, there will always be a place for residential aged care. But that shouldn't be an excuse to train aged-care staff with an online course system with few checks and balances.

Nor is it helped in the past week by Aged Care Minister Richard Colbeck fumbling for the latest statistic on the number of Australians who have died from COVID-19 in aged care.

But we should not be targeting just one minister. The truth is there has been a succession
of ministers, prime ministers and governments on both sides who have let down our elderly.

The priority now for all our politicians is to put the "care"back into aged care. And that care starts at home.

This article appeared in the The Advertiser on 26 August 2020.