Are financial advisers going the way of the dodo?
---
Financial advisers are crying poor and threatening fee hikes. Do they have a case?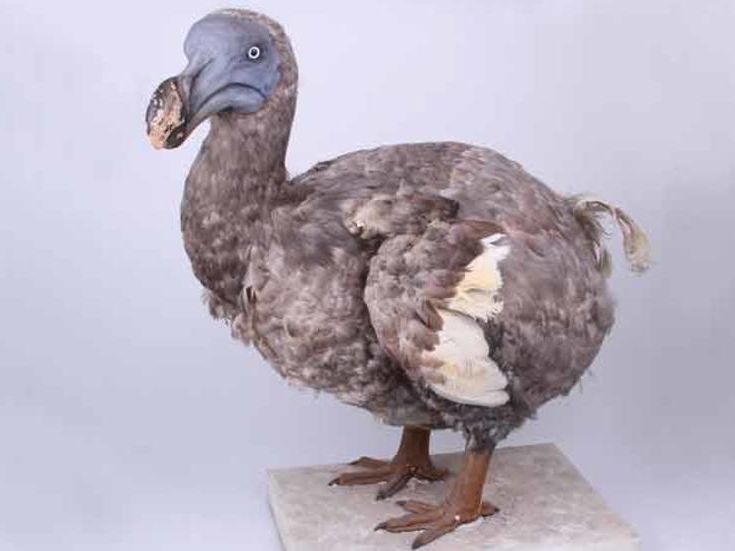 Key Points
---
ASIC has increased financial adviser licence fees 160%
Financial advisers say the cost of advice could jump and advisers are leaving the sector
Industry wants government to review fee increase
Spare a thought for financial advisers. They're claiming they'll become extinct because of costly over regulation that is kneecapping their ability to make a living in a difficult investment climate.
They're mounting a political campaign threatening to unseat politicians who don't agree with them to put a break on regulation. And seniors are being recruited in support!
They claim regulations will make them liable for advising clients on risky investments to improve returns. They argue advising clients only to be cautious is not financially sustainable.
Advisers are warning seniors it could soon be more costly to get financial advice.
In part that's because of new regulations flowing from implementation of Banking Royal Commission recommendations and a 160% jump (last two years) in financial adviser licence fees by the regulator ASIC.
Five of Australia's largest financial advice industry associations* have condemned the increase, warning that retirees seeking advice could be hardest hit.
They warn of possible higher customer fees and more advisers exiting the industry. The number of financial advisers has fallen from around 25,200 in 2017-18 to approximately 21,200 now.
The group of five says the total cost levied by ASIC is now $1,500 per retail advice licence, plus an additional $2,426 per authorised adviser under the licence. This means a sole practitioner holding a limited licence can expect to be hit with a $3,926 bill from ASIC within weeks.
Despite the financial advice sector describing itself as predominantly run by 'small business' it is perhaps also the engineer of its own current poor standing and regulation by government.
As well as evidence of fraud and woeful behaviour brought before the Banking Royal Commission there continues to be unsavoury stories about advisers in the news.
You only have to read the latest actions of regulator ASIC (News centre) against financial advice sector operators to appreciate the sector's ethics problem has not disappeared.
There's the infamous Melissa Caddick saga, a missing Sydney woman who stole about $30 million using a Ponzi scheme unbeknown to her employer fund manager. Caddick wasn't even a licensed financial adviser.
Then there's the recent case of Castle Rock Global Capital which lost its wealthy clients $26 million from foreign exchange trading leaving clients with nothing.
In the wake of the royal commission, AMP, ANZ, CBA, Macquarie, NAB and Westpac were forced to pay a total of $1.24 billion in compensation – as of December 31, 2020 – to customers who suffered losses or detriment because of fees-for-no-service misconduct or non-compliant advice.
Royal Commission recommendations and government attention triggered a wave of regulation that was meant to restore confidence in the industry and gradually turn financial advice into a profession with the respect afforded to lawyers, doctors and accountants.
Annick Donat, Chief Executive at Madison Financial Group, told the Australian Financial Review that while the new regulations were introduced with the best intentions, the matrix of conflicting obligations is making it hard to provide affordable advice.
She says an adviser must first take into account the Corporations Act, which covers financial product advice.
Second, an adviser must abide by a best-interest duty, which requires reasonable financial product investigation.
Third, from October this year, an adviser must abide by a new law developed by the Treasury, called the design and distribution obligations, which talks about a target market determination for retail investors.
"So, if you're choosing a product for an investor, it has to align with a particular target market determination," she says.
Advisors have called ASIC "shameful" and want the federal government to review ASIC's funding model.
ASIC declined to comment to Connect or provide an explanation for the fee increase. ASIC referred us to its Cost Recovery Implementation Statement.
The model doesn't account for changing industry dynamics
The model is contributing to the decline in financial adviser numbers
Remaining participants are left to shoulder a disproportionate cost burden
ASIC's preliminary cost estimates are often inaccurate and hence difficult to budget for
Penalties and fines are diverted to consolidated revenue rather than off-setting ASIC's costs.
The group noted that the industry funding model has not changed despite major shifts in the financial advice sector. For example, banks have largely ceased operating financial advice businesses.
It claims ASIC's budget to oversee financial advisers has increased from $25.6 million in 2017-18 to more than $56 million in 2019-20. This is largely due to supervision and remediation of historic deficiencies in the banks.
The group is calling on government to review the industry funding model, and reduce or remove the latest industry funding levy increase.
It is also calling for ASIC to be properly funded from consolidated revenue to undertake its functions.
*Chartered Accountants Australia and New Zealand, CPA Australia, Financial Planning Association of Australia, Institute of Public Accountants and SMSF Association.