Cherie Barber explains how you can make money through Airbnb
---
Airbnb is an online marketplace that connects people who want to rent out their homes or properties with those who are looking for accommodation in that local area. For retirees interested in becoming Airbnb hosts, it can be a great way of earning extra income.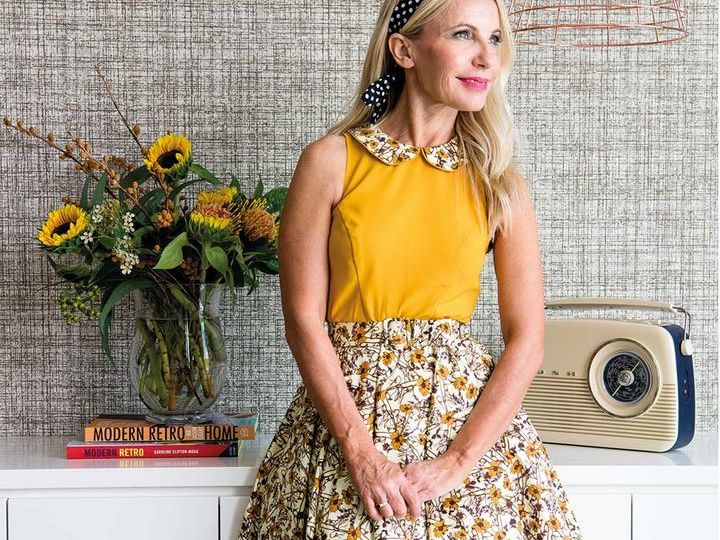 Photo: Brigid Arnott / Home Beautiful
In part 2 of our catch-up with Australia's Renovation Queen Cherie Barber, we look at the advantages of using an Airbnb for profit strategy and some of the things you should consider before taking the plunge.
Please note: all insights and information provided should be considered general advice for educational purposes only. As we're unaware of your own personal circumstances, you should not mistake any information in this article as personalised investment advice. We recommend seeking advice from a qualified financial professional before making any major financial decision.

Airbnb is probably one of my main strategies these days. What I often do is buy an unrenovated house. I will get in and cosmetically renovate it and then I'll put a granny flat in the backyard. I'll rent the house out to a full-time tenant and then use an Airbnb strategy for the granny flat in the backyard. It can be a really great option for retirees who already have investment properties but have traditional tenants and arrangements. This can help ensure their investments are positive cash flow.
Yesterday I looked at one of my rental returns for one of my Airbnb properties in western Sydney. I've got a house at the front of the block which is rented out at $495 a week rental income, which is a very standard rental in Western Sydney. The house, after property management fees are taken out, is about $22,000 a year in net rental income. The little granny flat cost me $118,000 all up to build and is only half the size of the main house. Even with COVID, my earnings for this property were $38,000 net income. My rental income on the granny flat was not quite double the rental income but it was about 85% more than a traditional rental tenant. So, the Airbnb can be lucrative for increasing your rental returns on a property. So, what I've got essentially is one block of land, two dwellings on it now – dual rental income. If you can get a granny flat in the backyard and if you're willing to use an Airbnb strategy, it can make the property really positive cash flow.
That particular property I told you about, cost $550,000. All up it owes me about $800,000 – so that's from buying the property, stamp duty, legal, holding costs, the renovations costs at the front of the house and building the granny flat to the rear, separating the electrical and water meters. At the moment, I'm collecting (on the house and the granny flat combined) rent in the order of, anywhere between $4,500 to $6,500 a month on a relatively cheap property. It's positive cash flow of over $2,500 a month. It's a renovation in combination with a granny flat and an Airbnb strategy.
I started my Airbnb journey, probably about 5 or 6 years ago. I bought a property up in the Wategos, near Byron Bay. My rental income with a full-time tenant in place was around $100,000 a year. Then I decided, you know what? I'm going to turn it into an Airbnb rental when my tenant moves out. I'll try my luck and see how it goes. Once I worked it all out in terms of what I needed to do to maximise my return and how to make my listing more effective and get up the top of the search results, the property went from $100,000 (in rental income) to a $198,000 per annum rental property just by switching it from a traditional full-time tenant to an Airbnb rental.
I consider myself a savvy property person but as I went through my journey as an Airbnb host on one of my own properties, I just made lots of mistakes. Because that property was rented out at $895 a night, I thought well, there's an expectation to leave a welcome gift for every guest. Because it's a luxury property, I thought people are going to want a nice bottle of red and a fruit and cheese platter on arrival. Everybody loved it but it was actually coming at a huge cost to me, profitability-wise.
I actually developed my own Airbnb profitability calculator to see exactly how much profit I was making. So, when I developed that calculator (all of these are in my course), I realised the extent of my costs. Things like internet, laundry costs, electricity, your Netflix subscription… I was actually only making about $100 a night, even though I was taking in all this revenue. It caused me to totally review everything that I did. I got rid of the $100 welcome gift and I just bought one $30 bottle of wine – and I still got the same beautiful comments from guests. It made me think about where I buy all my consumer goods from. Instead of buying a 5kg box of washing powder from Woolworths, I started ordering 20kg drums of washing powder that dropped my costs right down. I renegotiated all my internet costs. I bought commercial grade sheets, rather than normal residential sheets which didn't last long in commercial tumble dryers. So, things like that which I hadn't even thought of. And that's what prompted me to write the Airbnb For Profit course. It's literally all the learnings, all the mistakes that I incurred as a host. It's a very meaty and world class course.
I literally get no questions asked about any of my properties because my photos tell the story. You have to be strategic with your photos, highly strategic with your headlines (so they grab your attention) and your listing descriptions need to be spot on. If you really want to smash it, you need to almost treat it like a business. You need to be really smart about how you market it on the Airbnb platform, how you style the property, how you create a great guest experience so they'll leave fantastic reviews. You want to aim to become a super host so your listing is instantly catapulted your list right up in [online] search results.
It doesn't have to be a full-time commitment. Retirees can choose how little or how much time they want to dedicate to their Airbnb property. And if they don't want to fully manage them, they're allowed to allocate a co-host. They can dictate what they want their co-host to do. I would encourage retirees to outsource the cleaning. My sister is my co-host and cleaner, so she goes to the property and cleans it, drops the sheets off at the laundromat. In return, she gets paid a co-host fee. It's one of those really great strategies where you can really pick and choose how much time you want to dedicate to it.
Airbnb is going through a bit of a boom in Australia at the moment because all the international borders are closed. Before COVID, I had 80% occupancy – so the same occupancy as hotels. Even when COVID-19 hit, I still maintained a reasonable rate (of stays). People were staying longer as well. And now with less international travel, there's a lot of Airbnb travel happening domestically as we speak.
You can check out Cherie's guide to becoming a successful Airbnb host and her range of courses by visiting her website.
Remember: all information provided in this article is general in nature and should not be considered personalised advice. Please consult a financial professional if you would like to receive personalised financial or investment advice.