New Year's resolution – make sure they know what you want!
---
Something happens and you can't tell people what you want. What happens next?

Image courtesy: Advance Care Planning Australia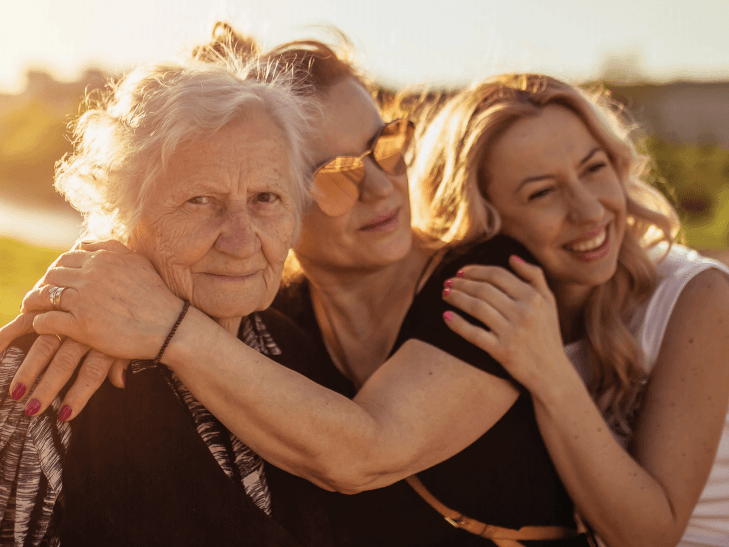 Key Points
---
Advance care planning is your instructions to family and doctor about what you want to happen at end of life
It comprises appointing a substitute decision-maker and completing an Advance Care Directive.
Advance Care Directives differ between states and territories
Last year, Ken lost his wife Dale to cancer. It was a heartbreaking journey, but made more bearable by the fact that Dale developed an Advance Care Directive three years before she died.
The Advance Care Directive made sure that her family, her doctors and everyone involved in her care had clear instructions on how to best care for Dale when she reached that point that she could no longer speak for herself.
More importantly, it meant that Dale's last weeks were spent enjoying what time she had left, making memories with family and receiving treatments that focussed on increasing the quality of life.
This is just one of many stories about people families benefiting from taking the time to develop an advance care plan. Such planning is important for people who are older and are frail, or people who have a chronic illness, multiple diseases, an early cognitive impairment, or are approaching their end of life.
Take time now while you're healthy to make that early New Year's resolution to plan ahead. That means talking about it with family, carers and doctors, and sometimes writing down what you want to happen in the future. Planning ahead makes it easier and less stressful for family members.
Advance care planning involves:
appointing a substitute decision-maker
completing an Advance Care Directive (also known as a 'living will').
Whatever our age may be, we all have values and preferences - and it's important to think about them, discuss them, and write them down in an Advance Care Directive (more about that later).
Having an advance care plan in place becomes particularly significant towards the end of a person's life. Most people die after a chronic illness, not a sudden event so it's important that your Advance Care Directive is ready in case it's required someday.
If you are caring for an aged person then it is up to you to begin the planning process. If a person was unwell and not able to communicate their preferences to others, how could we know what they'd want? Who would speak for them?
Advance care planning ensures that the person you are caring for, their family, friends and/or carer know what the person's health and care choices really are. That can give everyone some peace of mind.
Remember that an Advance Care Directive only goes into effect if you are unable make decisions for yourself. If that time ever comes, your Advance Care Directive will guide your loved ones and doctors so that they can make decisions that respect your values and preferences.
An Advance Care Directive is a written record of your preferences for future care. The Directive can record your values, life goals and preferred outcomes, or directions about care and treatments. Advance Care Directives can also formally appoint a substitute decision-maker.
It is recommended you discuss your directive document with your doctor. You do not require a lawyer to complete it. Forms are available to guide the content of your Advance Care Directive. It does not have to be written on one of these forms (except for South Australia).
Advance Care Directives differ between states and territories. Some state governments have specific forms that you can use. You can learn more about the legal differences by state/territory and requirements by browsing the Advance Care Planning Australia state or territory page.

Once it is written, it should be signed and dated by you. Your substitute decision-maker and a clinician (for example, your doctor) may also sign it.
Your Advance Care Directive cannot be followed if people do not have access to it. All emergency services will need to know your preferences and require access to your plan.
Copies of your Advance Care Directive and the form nominating your substitute decision-maker should be given to:
your family
your substitute decision-maker
your hospital and local doctor
the ambulance service
anyone else who you feel is appropriate.
Free personalised advance care planning advice is available from Advance Care Planning Australia 9am-5pm (AEST) Monday to Friday. Call 1300 208 582 or visit advancecareplanning.org.au