Paying for residential aged care – here's what you need to know
---
Residential aged care is complex, expensive and usually happens during a crisis. Things to avoid? Kevin Cuthbert from our partner Financial Advice Matters makes it simple.
Sponsored Story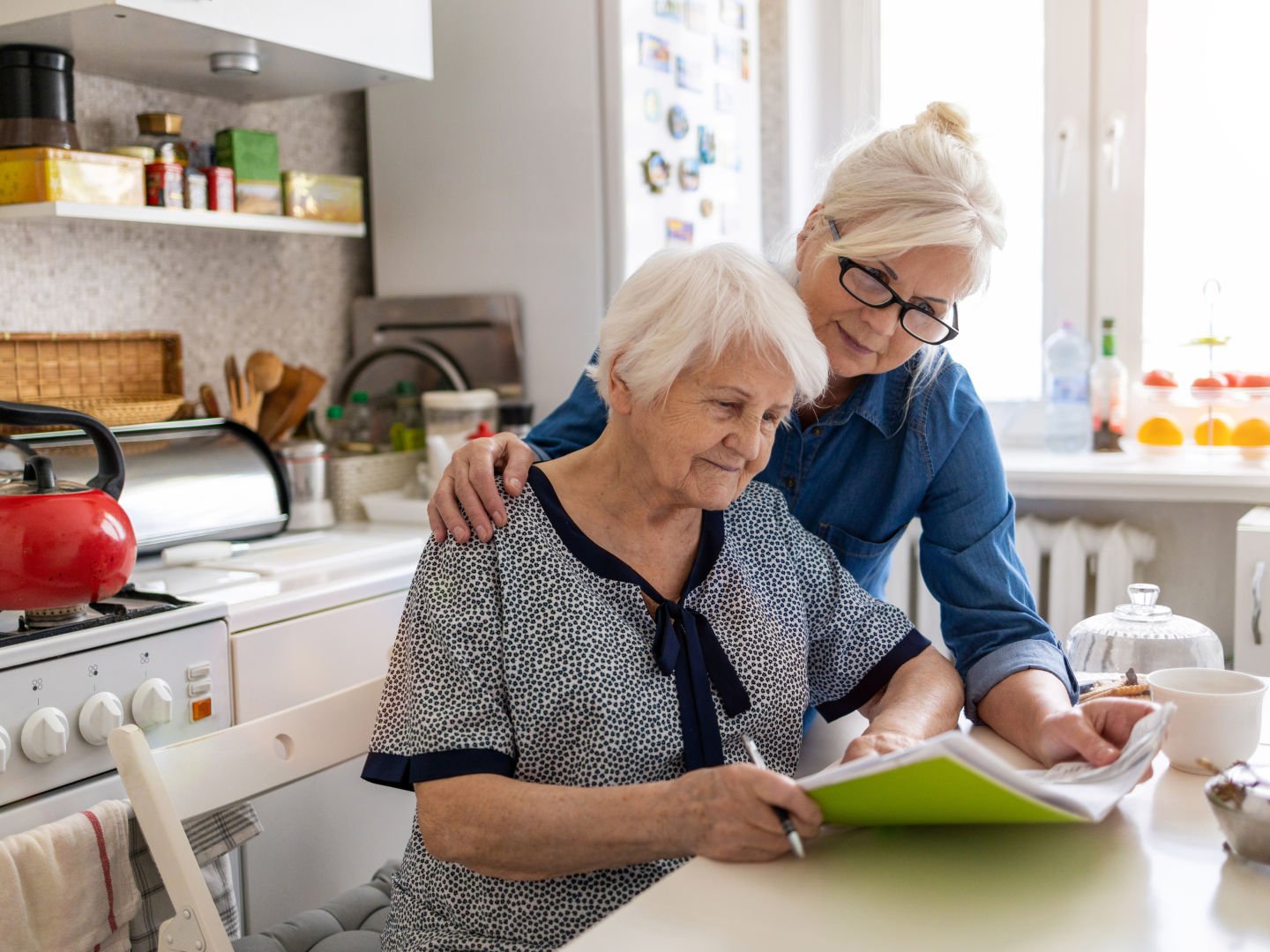 Key Points
---
Residential aged care is complex to navigate
Don't leave it until a crisis
Uninformed decisions can have big financial impact
More and more Australians are navigating the complexity of our aged care system. It can be confusing; there is a lot of terminology and some big financial choices to be made at a time where emotional stress can be also be quite high.
Not only can this be stressful, but even when families have the best of intentions and are on the same page, there can be choices made which may cost all involved financially. Depending on which state you are in, some of the rules are different.
One of the biggest decisions is how to pay the accommodation deposit or payment, and who does what. In many cases it falls to the adult children to research, run around and make arrangements.
Accommodation Payment - is generally determined by the service provider. This is normally paid as a lump sum. If paid as a lump sum it will be refundable on exit from the facility.
It is also common to elect to pay a daily accommodation charge, which is basically paying the accommodation amount as you go with no refundable component.
Government support for the accommodation daily charge is available under some circumstances.
Ongoing fees
The basic daily fee: generally paid by all residents regardless of financial situation. It is set at 85% of the full basic single age pension rate.
Means tested daily care fee: set according to the assets and income that are assessed by Centrelink. It is determined at time of entry and reassessed periodically.
Additional services: selected at a facility and there is an additional fee.
In our experience, there are a couple of common situations which will highlight that the best of intentions when it comes to funding of the accommodation fees, can lead to an undesirable outcome.
Mum or Dad goes into aged care and the other partner stays in the family home.
Widow or widower move to aged care and the family wish to retain the family home.
Example 1
Fred and Wilma are a couple. Wilma moves to an aged care facility. She is assessed as a low-means resident where she receives some government support. Fred is staying in the family home. They have two adult children – Joan and Jim.
One of the first considerations for the family is whether it is better to:
A. Pay a Daily Accommodation charge or,
B. Pay as a Refundable Accommodation charge lump sum
If the choice is to pay daily, then the fee is $27.40 per day.
Should they choose to pay it is as a refundable lump sum this would convert to $243,926.
Fred is concerned that he will have to use his savings or part of his pension to meet this additional cost.
Joan (their child) and her husband suggest to Fred that they will gift him the $243,926. They will then get it back either through the estate or from the aged care facility in due course.
However, they are unaware of the impact this will have on Wilma.
They pay the funds to the aged care facility and as a result Wilma's financial situation is reassessed by the government for aged care purposes.
What then happens is the $243,926 is assessed as an asset. The government reduces its contribution to their care and now Fred and Wilma are required to pay a further $30.79 per day or the current maximum accommodation supplement as well as a further $1.59 per day means- tested care fee.
By trying to help and not be aware of the impact the children have made matters worse. They would have been better off just paying the $27.40 per day.
Fred and Wilma's asset value:
House $450,000
Contents $10,000
Motor vehicle $5,000
Cash at bank $200,000
Barney, Fred's best friend moves to an aged care facility. The accommodation cost of the room is $400,000. The family wishes to retain the family home. The house is not rented. Barney has two children, Bam Bam and Mary.
Based on his asset and income position Barney will pay the basic fee of $52.25 per day and a means-tested care fee of $2.75 per day.
The house is not rented. There is no additional income coming in and Barney is concerned as to how he will meet the cost.
Bam Bam has worked hard. He offers to pay the room cost for Dad as a lump sum. This means the government reassess Barney for aged care purposes.
What then happens is the $400,000 is assessed as an asset. Barney is then required to pay an increased means tested care fee of $21.37 per day. This is an increase of $18.62 per day or $6,796 per annum.
As you can see, by wanting the best for our loved ones, we can adversely affect their financial position. There may also be some estate planning impacts which have not been fully understood or considered in both of these examples.
This information has been provided as general advice. We have not considered your financial circumstances, needs or objectives. You should consider the appropriateness of the advice. You should obtain and consider the relevant Product Disclosure Statement (PDS) and seek the assistance of an authorised financial adviser before making any decision regarding any products or strategies mentioned in this communication. Whilst all care has been taken in the preparation of this material, it is based on our understanding of current regulatory requirements and laws at the publication date. As these laws are subject to change you should talk to an authorised adviser for the most up-to-date information. No warranty is given in respect of the information provided and accordingly neither Alliance Wealth Pty Ltd not its related entities, employees or representatives accepts responsibility for any loss suffered by any person arising from reliance on this information.
Corporate Authorised Representative No 1234989 of Alliance Wealth Pty Ltd AFSL 449221 ABN 93 161 647 007 Credit Representative No 480095 of Centrepoint Lending Solutions Pty Ltd ACL 377711 ABN 40 100 947 804 | www.centrepointalliance.com.au...