Scam pandemic – even the banks are worried
---
Banks and the Australian Federal Police warn of a rise in sophisticated new scams. Here's what to look for.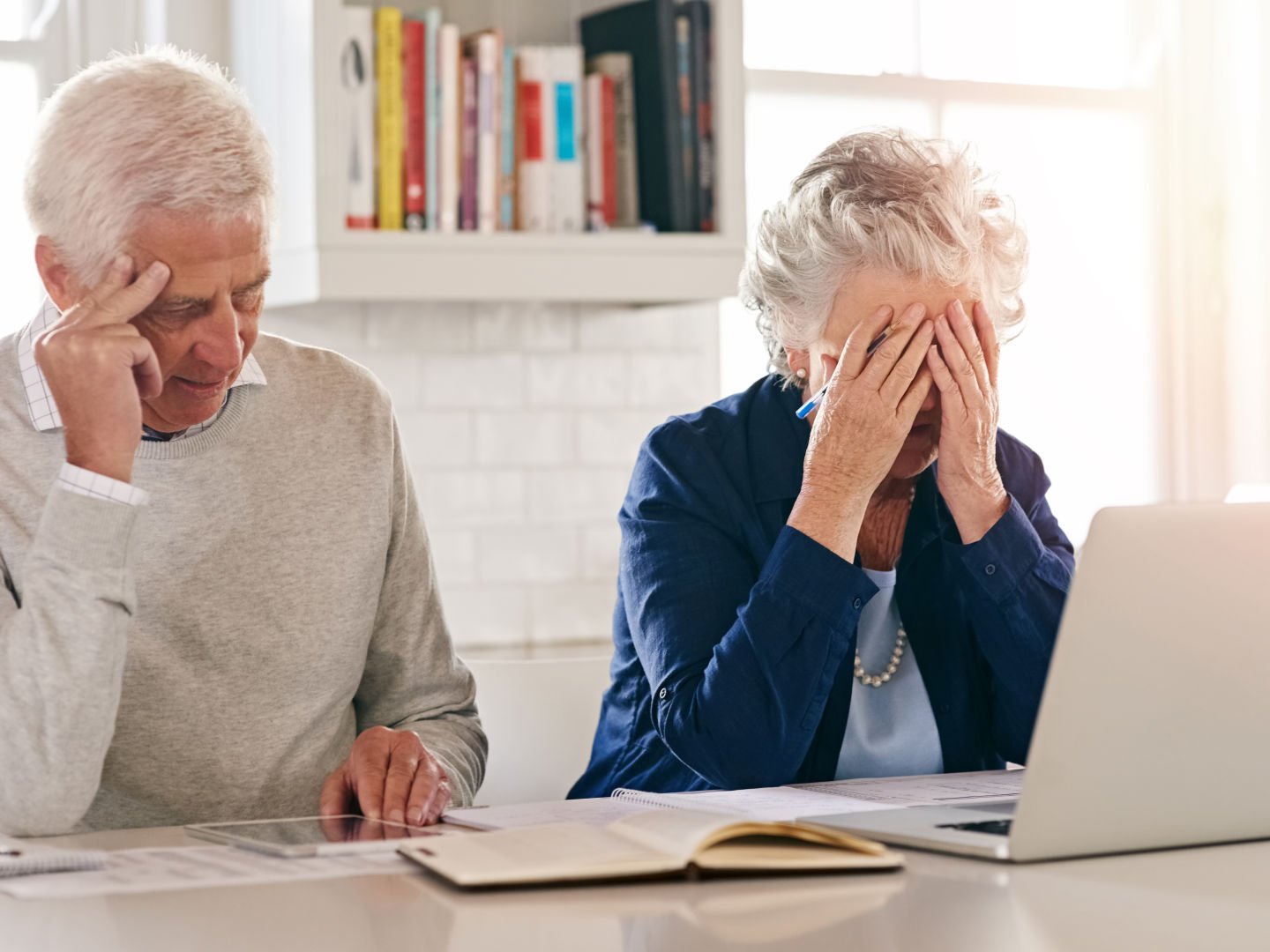 Key Points
---
66% of Australians fend off a scam every week
37 % of Australians have lost money to scams or know someone who has
Police and banks warn of new sophisticated scams imitating law enforcement and postal services
You've received an email or text message that looks authentic. Should you click on the link or not?
As many of us go online to access services as a result of COVID, scammers are changing their strategies to trick us into parting with our money.
In fact, 66 per cent of Australians fend off a scam every week. New Australian Bureau of Statistics (ABS) figures reveal 37 per cent of us have lost money to a scam, or know a close friend or family member who has.
In this scam, you may receive a text messages asking you to tap on a link to download an app to track or organise a time for a delivery, or hear a voicemail message. However, the message is fake, there is no delivery or voicemail, and the app is actually malicious software called Flubot that will steal your passwords and other private information.
Android phones and iPhones can both receive texts from the Flubot. If you receive one of these messages, do not click or tap on the link. Delete the message immediately.
Visit the Scam Watch website to see examples of what this looks like and what to do if you've already downloaded the app.
Scammers who pretend to be authorities have been around for years – but their latest tactic is to impersonate the Australian Federal Police (AFP) to trick you into thinking you're in trouble.
The scammer tells the victim they are from the AFP and have identified suspicious activity linked to their bank accounts. They then request personal details, including Medicare number, address, and bank details. The fake representatives ask their victim to deposit money into an 'AFP account'.
Another tactic they have been using is to target people using email and social media with fake arrest warrants. The offenders then call their victims and demand payments, ordering them to deposit money into a nominated bank account, transfer crypto currency, or purchase online vouchers.
Some scammers ask their victim to meet in public to hand over money, or ask them to withdraw funds from their account and deposit into an 'AFP account'.
Phone calls from scammers may even appear to come from a legitimate AFP number as the scammers have managed to mimic it to disguise their identity. Police suspect these calls are actually coming from overseas.
Last year in Australia, $851 million was lost to scams. In the year to July, 84,000 scam calls were reported to Scam Watch, which is an increase of 145 per cent on the same period from the previous year (34,000).
Banking scams are coming from all over the world. They don't target one group over another, they target all people of all backgrounds, ages, and income levels across Australia.
Scams succeed because they look like the real thing and catch you off-guard when you are not expecting it. They have become so prevalent and sophisticated, that banks have launched a new scam danger campaign to help raise awareness.
The Australian Banking Association says banks have made large investments and employed more people to help detect and disrupt scams in real-time, 24-hours-a-day, to better protect personal information.
If you get a call, email or text from someone real, like your bank or the AFP:
They'll never ask for any account or personal details by text or email
They'll never threaten to cancel your account or arrest you if you don't pay immediately
The AFP, Australian Government, and state police services will never ask you to pay a fine with cash, crypto currency such as Bitcoin, gift cards such as iTunes or Google Play and never seek payment for fines or other matters over the phone. If you are in any doubt, call the AFP National Switchboard on (02) 5126 0000
If you are contacted by someone you suspect is a scammer, end the call immediately. Do not call them back on the number they called you on
Never share passwords and personal information
Anyone asking for a password is probably a scammer
Be a sceptic when receiving unexpected email attachments, links and texts. If in doubt, delete
Scammers target everyone, and they sound genuine
Use up-to-date anti-virus software to protect your computer
Don't send money or personal information to people from unusual locations
Report suspected scams to Scam Watch
Sources: Scam Watch & Australian Banking Association