Superannuation: accumulation vs pension
---
We take another look at one of 2021's most-read articles by Robyn Slater from our Financial Literacy Service, exploring if it's better to keep your super in an accumulation account or convert it to a pension account.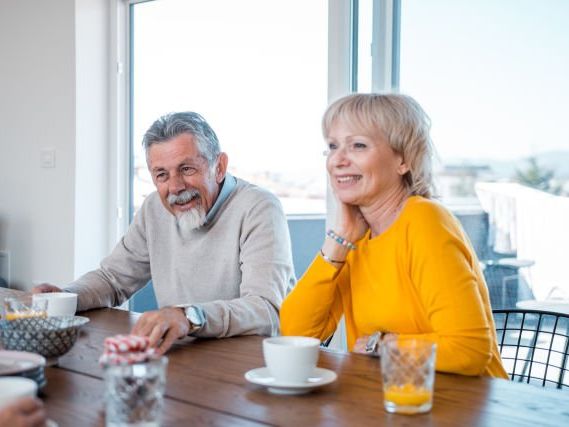 Super can be a tax effective vehicle.
During your working life you contribute to a superannuation accumulation account. This allows you to save for your retirement and take advantage of the super tax rules, which, for example, allow you to reduce your marginal tax rate and get deductions for making spousal contributions.
At retirement, you can keep your super funds in the accumulation phase or convert part or all to a pension. You can also choose to have both. Let me explain.
At retirement, tax advantages may be less important. If you keep your money in an accumulation account, then the trade-off is that all earnings of the superannuation balance within the accumulation phase will generally be taxed up to 15%.
So, for every $1,000 in earnings, $150 will be the tax paid to the Australian Tax Office.
The 15% tax on earnings no longer applies when you convert to an account-based pension. So, when you convert your super into an income stream (pension phase), as long as you meet the conditions of release – such as turning 65 years of age – the earnings will be tax free.
Better still, this money will not be added to your taxable income and therefore, you might find yourself filling out your last tax return.
Sounds like a good deal? Well, it's a matter of horses for courses.
It is important to note that there is no rule which says that at retirement or pension age you have to convert your super from accumulation to pension phase. You might like to keep the money in accumulation phase and take advantage of the rate of return compared to the cash rate offered by banks.
Some people would just like to keep it in accumulation as a back stop in case something happens. Others might have other investments (cash in bank) they would prefer to use before super.
If you continue to work, your employer still needs somewhere to put their super guarantee contributions. The employer contribution must go into an accumulation account.
Depositing into your accumulation account means earnings will be taxed, but it could have the benefit of maximising entitlement to Commonwealth Seniors Health Card (only account-based income streams are used for the income test).
If you decide to retire, some of the tax advantages during your working life may not seem as important. The Age Pension isn't a lot to live on, so you could be looking to top it up with a super pension.
This is especially so if it is unlikely you will work full time again and you need income. Retirement can cost more than expected. If you are healthy and active there can be lots of things to do and the change in lifestyle needs may require additional funding.
This is where you can supplement your income by converting your superannuation into a tax-free income stream (pension) to help you live more comfortably. As I have said previously, the potential advantage of the pension phase is there is no more tax on earnings.
Depending on how well you handle your budget, you could have your super pension payments paid each month, quarter, half year or even once a year to suit your needs.
While not many people have the luxury, it is important to remember the maximum that can be used for an account-based pension, called the Transfer Balance Cap, is $1.7 million (as of 1 July 2021, indexed annually). This was introduced in 1 July 2017 to limit tax free earnings for wealthier retirees.
When your super enters the pension phase, you have to take a minimum withdrawal each year. This is called the 'minimum drawdown rule' and is mandated by government. For example, a 65-year-old would have to take 5% minimum.
There is no maximum.
This is done to ensure you don't keep too much wealth in the tax-free pension phase.
Remember, you don't have to choose between an accumulation account and your pension account. You can actually do both if you choose.
Importantly, super is not supposed to outlast you. It's there for you to help you maximise your wellbeing in retirement.
How much you withdraw each year, the returns on your investment and the amount of fees you pay will influence how long your super will last. It's a moving beast that is influenced by your personal circumstances and market forces, so it's worth getting professional advice when considering how much to withdraw.
It's also worth noting that super isn't a very good inheritance vehicle for your non-dependents such as adult children.
That's another story and worth discussing with your superfund or financial advisor.
Disclaimer: The information contained in this article is provided for educational purposes only, is general in nature and is prepared without taking into account particular objective, financial circumstances, legal and tax issues and needs. The information provided in this article is not a substitute for legal, tax and financial product advice. Before making any decision based on this information, you should assess its relevance to your individual circumstances.