Applying for the Age Pension: Everything you need to know
---
Thinking about applying for the Age Pension? Read our guide to know what's involved and what to expect.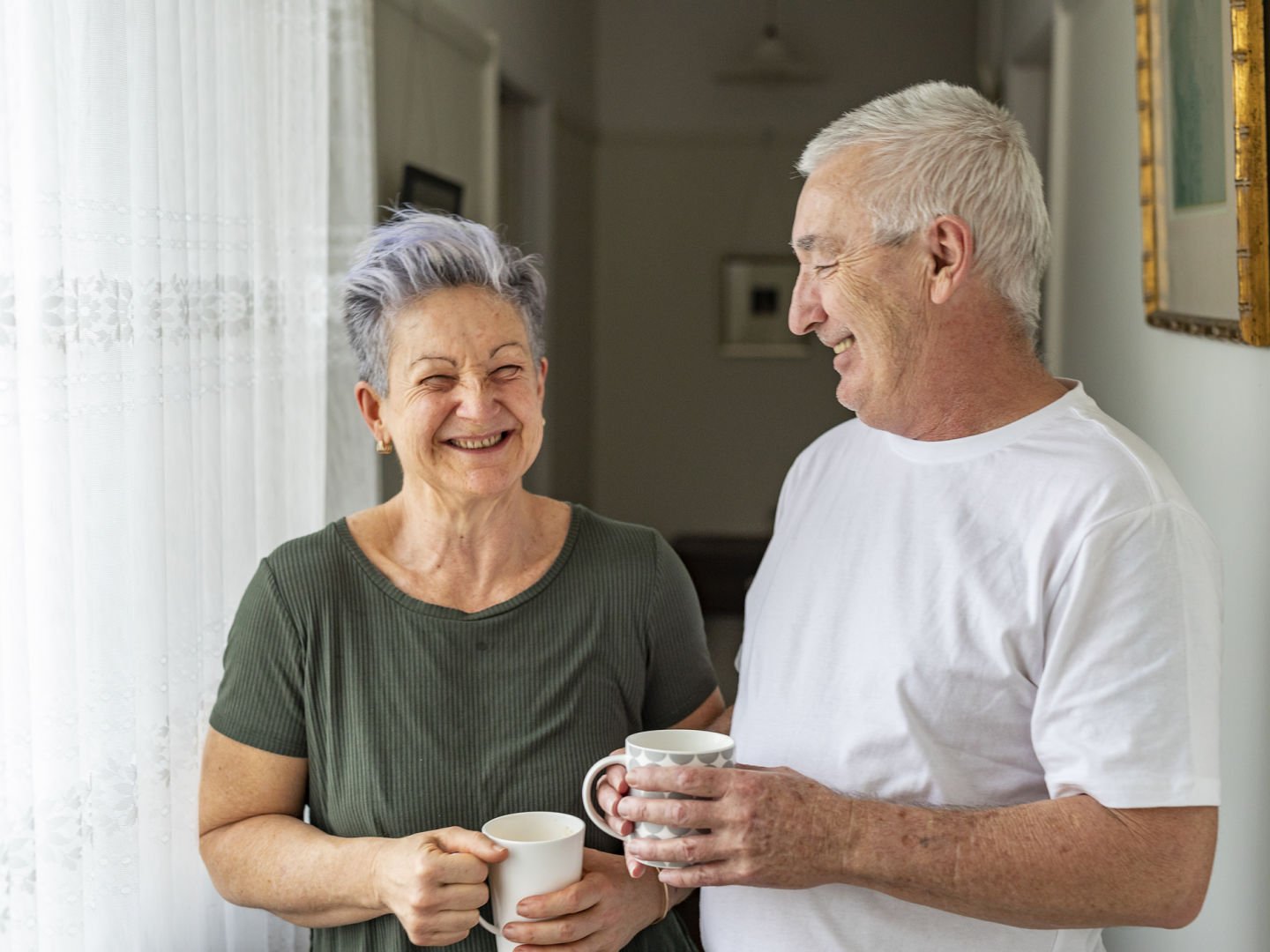 If you're reaching retirement age, you may be considering embarking on the Age Pension application process. Here's a comprehensive guide for what to expect.
To qualify for the Age Pension, you must meet age and residency requirements. Centrelink then works out how much Age Pension you are eligible for based on your income and assets.
The Age Pension age has been gradually increasing from 65 to 67 years. National Seniors helped to stop the government's push to increase Age Pension age to 70.
| | | | |
| --- | --- | --- | --- |
| Your birthdate | | Your Age Pension age | Date of Age Pension age change |
| 1 January 1954 to 30 June 1955 | | 66 years | 1 July 2019 |
| 1 July 1955 to 31 December 1956 | | 66 years and 6 months | 1 July 2021 |
| On or after 1 January 1957 | | 67 years | 1 July 2023 |
Check that you meet all the eligibility rules for Age Pension before you start your claim.

Generally, the more wealth you have, the less pension you will receive.
There are two tests Centrelink applies to assess your wealth: the income test and the assets test.
After Centrelink applies both the assets and income tests, it gives you a pension based on the test that calculates the lowest pension amount.
If you're a member of a couple, it can affect your eligibility and how much you can get.
The assets test is applied to all your assets, except your family home.
A certain amount of these assets is exempt from the test.
This depends on whether you are single or a couple, and whether you own your home or not. This is the assets test threshold.
A taper rate is applied beyond this threshold, which reduces your pension at a rate of $3 per $1,000 of assets.
To assess your income, Centrelink combines all your sources of income to provide a fortnightly estimate. This includes the income you are deemed to receive from your financial assets.
Financial assets include bank accounts, shares, wages, bonds or managed investments.
The deeming rate applied means it doesn't matter what you actually earn on your financial assets.
According to the government, your earnings should be in line with the deeming rate. This will be factored into the calculation of your pension.
A taper rate also applies to the income test. For every $1 of income, you lose 50 cents of pension per fortnight.
You must prove your identity before you can make a claim. Centrelink may ask you to bring some documents to a service centre, Agent or Access Point. If you've already proven your identity, you generally don't need to do it again.
If you're not sure how your finances may affect your eligibility, use Centrelink's free Financial Information Service.
There are three ways to apply for the Age Pension via Centrelink:
Online: To claim online, you need a myGov account linked to your Centrelink online account. Both you and your partner need an active Centrelink online account. You don't need to finish your claim in one session, you can save progress and come back to it, however, your claim won't be assessed until all details have been provided.
A paper form: You can print and complete the Income and Assets form – it includes details on the form for how to submit it. Ensure you include your supporting documents and forms when you submit your claim.
Staff assisted: If you need support with your application process, you can visit a Centrelink service centre or call the older Australians line on 132 000 between 8am and 5pm weekdays.
Centrelink will ask for a number of documents to support your Age Pension claim. These will vary depending on your assets, income and relationship status.
Generally, you will need documents that show:
Your age (such as drivers license, birth certificate)
Your bank account details
Your tax file number
Your Australian residence status (such as passports, citizenship papers, and other documentation), unless you're an Australian citizen who was born in Australia
Your living arrangements (such as tenancy agreement, real estate asset documents)
If you're a member of a couple
Your income and assets (such as latest savings and mortgage offset statements, term deposit statements, superannuation statements for yourself and your partner if they are of Age Pension age, life insurance documents, or rates notices for each property owned).
These will need to be provided with your application. If Centrelink needs further documentation, they will contact you. Additional documents will need to be supplied within 14 days or your claim may be rejected.
You may also need to complete other forms depending on your personal circumstances including:
Sign in to myGov and select Centrelink.
Select MENU from your homepage.
Select Payments and Claims, followed by Claims, and Make a claim.
In the Older Australians category, select Get started.
Answer all the questions. There's help on each page including how to answer them.
Based on your answers, Centrelink may ask if you also want to claim Age Pension for your partner. If you choose a combined partner claim, your partner will get an SMS or email from them to let them know.
Submit your claim.
Once you've submitted your application, Centrelink will provide you with a receipt that includes the ID number for your claim, estimated date it will be completed, and a link to track progress.
Centrelink will let you know the outcome of your claim via your myGov Inbox, Express Plus Centrelink mobile app, or a letter in the mail.
If more details are required, Centrelink will instruct you what to do next.
If your claim is denied, you can ask them to review their decision.
Contact Centrelink's older Australians line on 132 000 between 8am and 5pm weekdays.
Book an appointment or visit a Centrelink Service Centre.
Contact National Seniors free Financial Literacy Service (members only) on 1300 020 110.
Organisations like Retirement Essentials can support you through the Age Pension application process to make it faster and less complicated.