Are you retirement ready: 6 tips for retirement wellbeing
---
Being ready for retirement is about more than just having money in the bank. Read our tips for securing a happier, healthier retirement.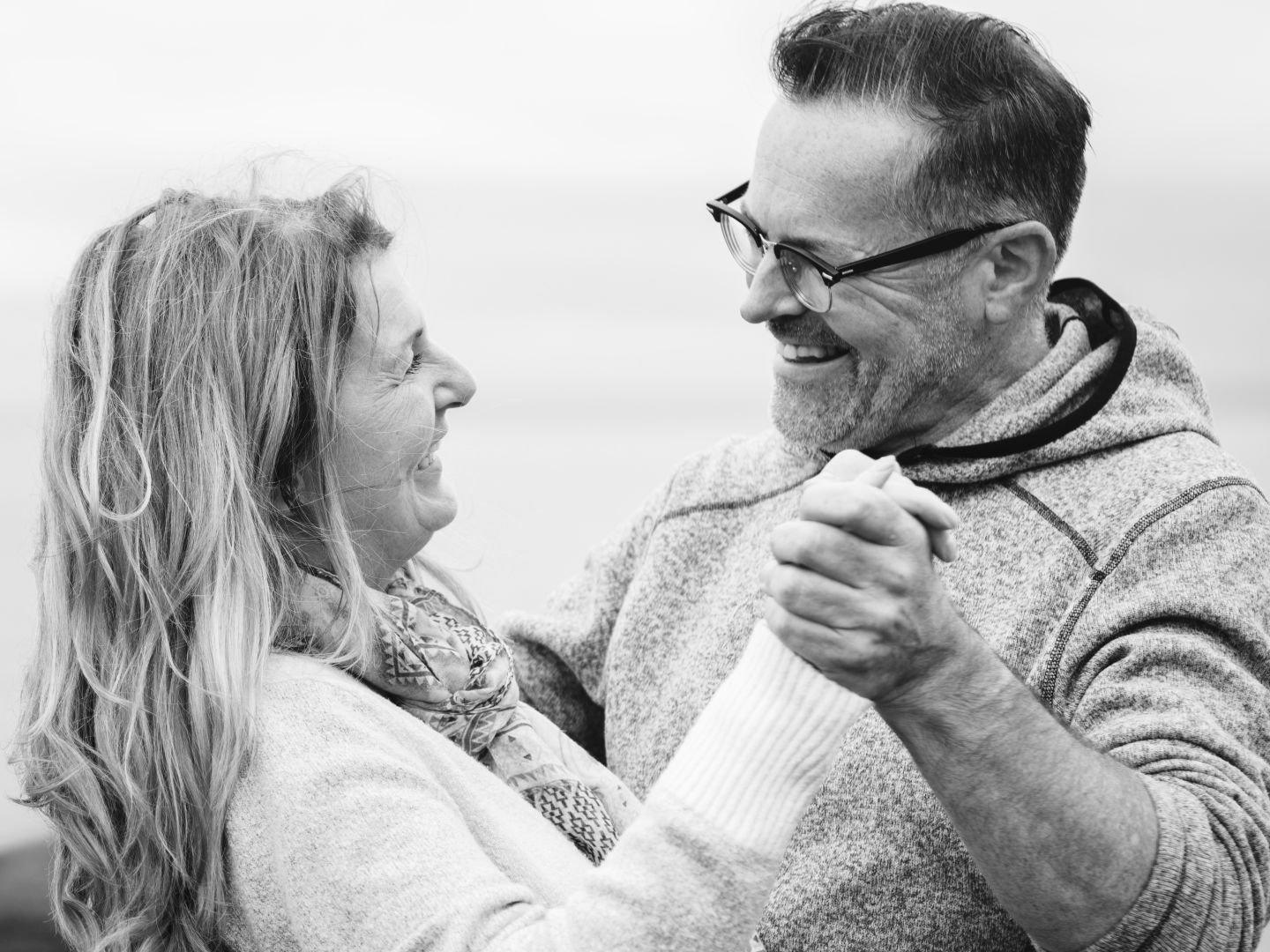 When we think of retirement planning, most of us think about our finances – but money only gets us so far in life, and retirement.
Research from National Seniors Australia and Associate Professor Joanne Earl of Macquarie University found that retirement wellbeing comes down to these six key areas: health, financial, social, emotional, cognitive, and motivational.
So, how can you increase your wellbeing in these areas before retirement and beyond? Let's take a closer look.
One of the key reasons many people decide to retire is for their health – but you don't have to wait until retirement to get healthy habits into place. Adopting behaviours that keep you physically, mentally and socially healthy are essential to your retirement wellbeing.
Some ways you can start building healthy habits before and after retirement include:
Stick it out: It takes 30 days to form a new habit. If you're trying something new, keep at it for at least 30 days and chances are, you'll find it easier to stick with it.
Maintain 30 minutes of physical activity a day: This could be as simple as 30 minutes of walking, yoga, tai chi, swimming or even gardening.
Good nutrition: Your nutritional needs change as you get older. Understanding what nutrients you need in your diet to stay healthy can help you live a longer, healthier life, and prevent or manage serious conditions.
Health checkups: As we get older, our risk of developing serious conditions such as cancer, heart disease, strokes, dementia and osteoporosis significantly increases. If you're over the age of 65, it's recommended you get a checkup annually with your GP and optometrist, and twice a year with your dentist.
Limit alcohol consumption and smoking – There is no safe level of consumption of alcohol or cigarettes and both are strongly linked to or directly cause cancer, heart disease, and other conditions. Take steps now to cut back or cut them out altogether and your health will be better off for it.
Know your medications: The more medicines you take, the greater your risk of experiencing a serious side effect. Ask your doctor about side effects and benefits of your medications, why you're being prescribed them, and if there are alternative treatments.
Maintaining a healthy mind: Many older Australians are affected by depression, anxiety or related disorders due to the loss of a loved one, a change in living arrangements or social isolation. It's nothing to be ashamed of and is really common. If you're struggling, reach out to friends and family, talk to a mental healthcare professional, or contact Lifeline.
If you're looking for ways to build healthy habits before and after retirement, explore our range of resources including the latest health research, articles, and lifestyle tips.
Learn more
"How much do I need to retire?"
It's the first question many of us ask when approaching retirement, but the answer isn't always clear-cut. The Association of Superannuation Funds of Australia (ASFA) recently reported couples aged 65 and over will need to spend $63,352 a year and singles $44,818 a year to live comfortably in retirement.
There are a number of factors that can impact our pathway to the 'ideal retirement', including:
Changes to superannuation laws
Changes to the Age Pension
Changes to personal circumstances and goals
Health, travel and home maintenance costs
Share market volatility
Longer life expectancy (we don't always budget for longevity)
Unplanned expenses.
Your situation can change quickly. Even if you are on track for, or are enjoying a 'comfortable' retirement, you might find that your money isn't stretching as far as you thought it would.
If you need support:
For many of us, work is an important source of social interaction. So, it's not uncommon to feel a bit lonely after retiring from work.
Whether you like to be part of big groups or prefer quieter conversations, social activities are an important way to remain connected with others. This can reduce feelings of loneliness and isolation.
It doesn't matter what the social activity is, as long as you enjoy it. Don't be afraid to get out there and give it a go. You may even like to learn a new skill or hobby.
Here are some other options you might like to consider:
Volunteering
Part-time work
Complete a short course (the University of the Third Age provides several options)
Group fitness classes or walking groups
Art classes or other creative pursuits
Book clubs (join one or start your own)
A pen pal program like The Letterbox Project.
You may also like to join your nearest National Seniors branch.
Our branches are a great place for older Australians to get involved in discussing community issues, participate in social events, hear informative guest speakers and meet like-minded members.
Learn more
Have you thought about what will happen when you stop working? With so much time spent in the workforce, it's no surprise that many people struggle emotionally with the shift to retirement or reduced hours of work.
Some even choose to re-enter the workforce. Everyone is different. That's why planning ahead can help. You can find a career adviser at the Career Development Association of Australia.
A qualified financial adviser may also be able to help you with your transition to retirement plan.
For those struggling to cope with the transition to retirement (or other life events), you are not alone and help is available. Contact Beyond Blue for information about anxiety and depression, and the support available to help you on your journey.
Read more
Staying cognitively active is critical in delaying the onset of dementia.
Here are some activities that can help keep your mental cogs turning:
Read books and newspapers
Learn something new
Listen to music
Play cards, chess, board games etc.
Do crosswords or puzzles
Participate in regular leisure activities
Exercise and maintain a healthy diet (drink plenty of water, increase Omega 3 fats, consume fruits and vegetables).
And remember, it's easier to maintain positive habits if you stick with activities that you enjoy! Keep cognitively well through U3A courses, available online.
Read the fact sheets available on the Fight Dementia website.
Setting the right goals keeps us motivated and on target to achieve what we want in retirement. Whether it's building a chicken coop, learning another language, or penning the next best-selling crime novel, you need to come at it with a clear plan.
Using the SMART framework can help you set and achieve your goals more easily:
Specific: Good goals are clear and concise, with no room for interpretation. Instead of saying "I want to spend more time with my grandchildren" you could instead set a goal of "I want to take my grandchildren on an outing once a month."
Measurable: What metrics will you use to determine if you are on track to meeting your goal? If your goal is to read more, the metric could be reading two books a month or spending one hour a day reading.
Attainable: A goal is meant to inspire motivation, but if it's too difficult to achieve, this could discourage you. It could be that you need to gain skills, or allow yourself more time to achieve the goal.
Relevant: It's important to set goals that align with your interests and values, otherwise, why do it?
Time-bound: Every goal needs an end point. When do you want to achieve your goals? This could be daily, weekly, monthly, yearly or in 10 years' time. It's up to you!
Short-term goals should be consistent with your long-term goals, and you should rely on professional advice where necessary.
Our retirement ready quiz can help you figure out if you're ready to make the leap into retirement. So what have you got to lose? Take the retirement quiz now.
Take quiz