Can you trust the advice of a 'finfluencer'?
---
Since the beginning of the pandemic there's been a huge increase in the number of individuals providing financial advice via social media. So how can you know if they're providing good or bad advice?
Sponsored Story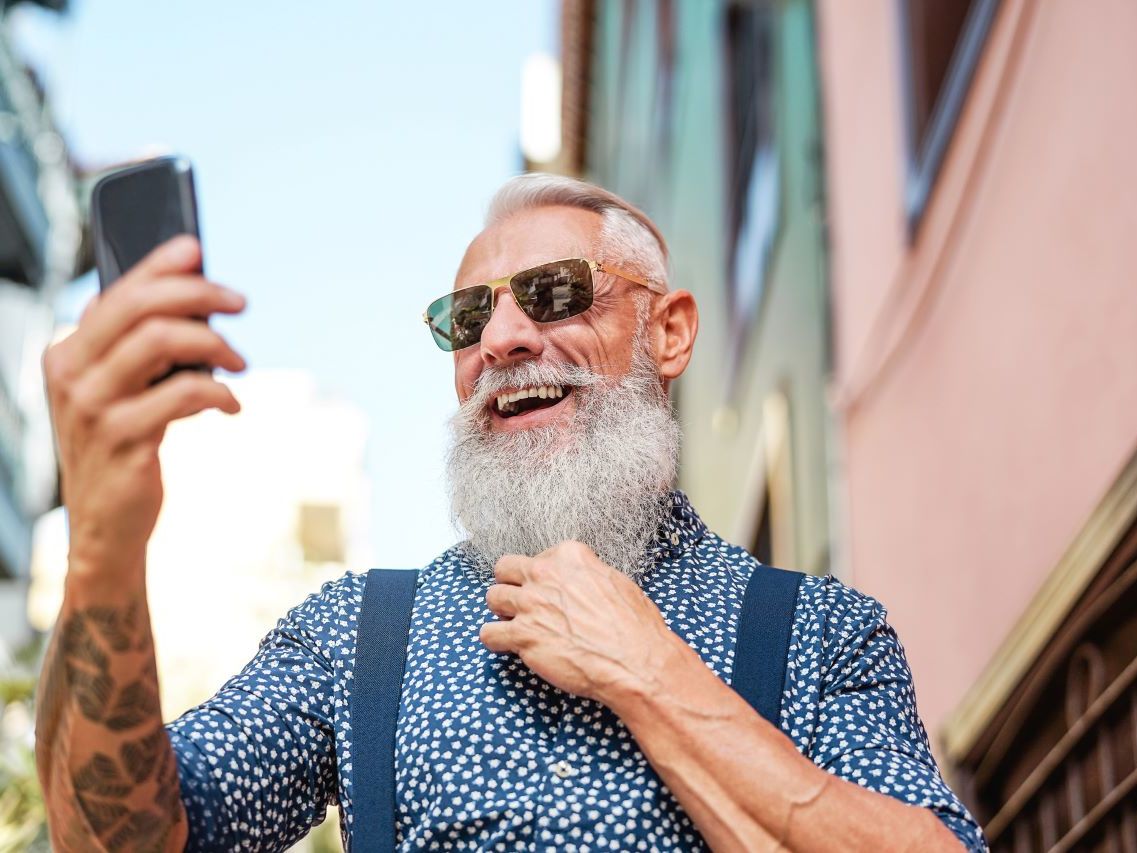 If you're active on social media, you may have come across the term 'finfluencer'. You may have even watched content from a 'finfluencer'. But what are 'finfluencers' and can you rely on their advice to make financial decisions?
'Finfluencer' is a term used to describe a person who uses social media to share advice on financial related topics including investing, property, budgeting hacks, and more.
With financial advisers costing thousands of dollars, more people are beginning to turn to social media to educate themselves on finance and investing, leading to a rise in finfluencers. A recent survey from MLC found 13% of respondents aged 18 to 34 regularly use social media platforms like TikTok, Facebook, and Instagram to gain financial information and advice, with 4% listing it as their most trusted source.
While this trend is less prominent with older generations, there are still concerns that many of these finfluencers are unqualified to give advice, and some have even been accused of promoting products for their own gain, potentially at the expense of their followers. The laws around providing unlicensed financial advice are unclear and there are calls for greater regulation in this space to protect vulnerable individuals from being taken advantage of.
Following the findings of the 2019 Royal Commission into Misconduct in the Banking, Superannuation and Financial Services Industry, the financial sector, including financial advisors, have experienced tightened regulations and requirements. Now, the government is applying those same regulations to social media content creators who offer financial advice without having a licence to do so.
"ASIC monitors select online financial discussion by influencers who feature or promote financial products for any misleading or deceptive representations or unlicensed financial services," said a statement on the ASIC website.
These changes not only apply to future content, but applies to past content and has no grace period, leaving many Australian finfluencers scrambling to review their channels to comply with the new laws.
According to the Australian Financial Review (AFR), many finfluencers were "shocked" by the changes that came into effect in April, particularly the rule around paid promotions such as sponsored posts or ads now being considered 'financial advice' and requiring a licence. They claim this would take away a lot of the revenue these influencers rely on to keep their channels going.
"In a roundabout way, we need a licence to do what we do. But that licence is inaccessible to us and would take a very long time to get, so it's not really a viable option," one influencer told AFR.

While the influencers themselves are reeling at these changes, others believe they are well overdue.
RMIT Senior Lecturer in Finance, Angel Zhong told the ABC that lack of regulation of financial advice on social media can lead to a lot of scammers taking advantage of inexperienced investors. "Pump and dump" scams in particular are prominent online, mostly promoted by American-based social media influencers to artificially inflate the share price of a stock or cryptocurrency. The scammer will then sell the shares at an inflated price.
"I've seen people encouraging their followers to borrow on a specific lending platform to invest in a particular cryptocurrency or they've been encouraging some of the followers to quit their job and become a full-time day trader, which is a highly risky behaviour," she says.
One challenge with regulating finfluencers, Zhong says, is that many of them take advantage of 'temporary' features, such as Instagram stories, which vanish after 24 hours, leaving no trace for authorities, making it very hard to stop.
While there are finfluencers out there deliberately trying to deceive, there are also many who have genuine intentions and are trying to help educate others. Many finfluencers are sharing their own personal financial journeys to help make finance and investing more accessible and de-stigmatise conversations about money. Some are concerned greater regulation could discourage people from discussing their personal financial journeys on social media.
Dante De Gori, CEO of the Financial Planning Association told ABC News that the impact of finfluencers isn't all bad. "There is an element of good for people being engaged in their finances, if it encourages people to do further research on the internet, and possibly even eventually with a trained professional," he says.
As with anything you read online, it's important to do your research. There are both good and bad finfluencers out there, so make sure you look into their background and credentials before taking any advice they give.
Licensed financial advisers are required to complete a degree, sit an exam and annual training, and have strict guidelines they must follow when giving financial advice, so finfluencers who fall into this category can largely be trusted. Financial advisors are required by law to declare their licencing upfront when providing financial information and advice, which is required to be accurate and balanced. There are also formal avenues for complaints against advisors through ASIC to hold them to account, making it a lot less likely that they will provide inaccurate or biased advice.
Unlicensed finfluencers, on the other hand, have no regulation and accountability, particularly if they are based overseas. Their advice should be scrutinised even more closely, particularly if they are promoting a particular platform, stock, cryptocurrency or other financial product, which they could be profiting from promoting.
While getting information from social media is good for increasing your education and understanding of financial topics, it is still strongly recommended to speak with a licenced financial advisor before making any big financial decisions so you can receive advice tailored to your specific circumstances and goals.
If you spot any unlicensed activity on social media or have a complaint, you can always report it to ASIC on their website or via 1300 300 630.
Sources: Australian Financial Review, ASIC, ABC News