Doubts over Treasury's claim that people are dying with 90% of their retirement savings
---
Are we saving more than we need for retirement or has Treasury got it wrong? Have your say and help shape government super policy.

This article was first published on savings.com.au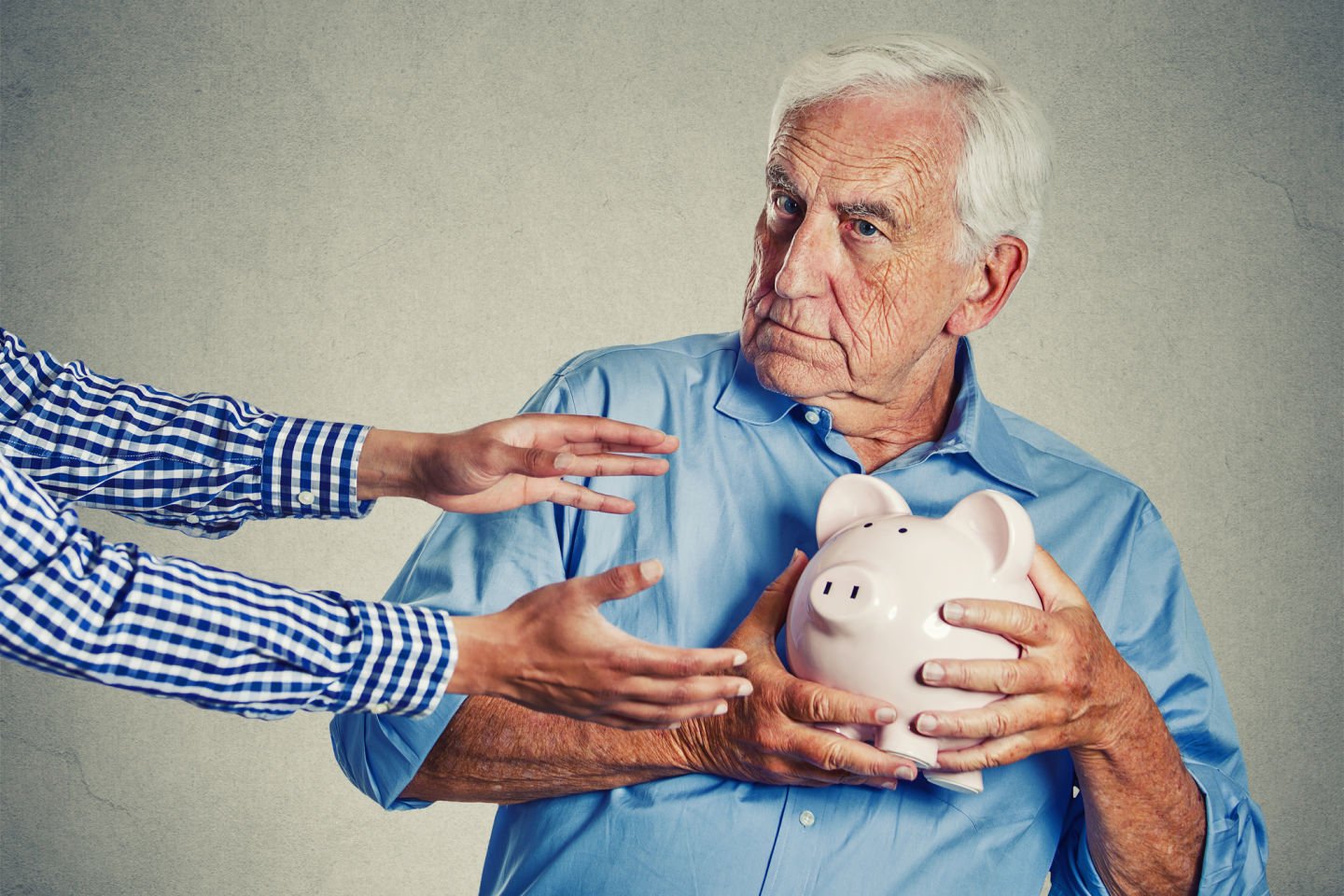 Key Points
---
Govt claim that retirees don't spend their super has been disputed.
80% of over 60s who died 2014 to 2018 had no super.
Seniors concerned about aged care and living costs.
Treasury's latest Retirement Income Covenant position paper argues that retirees should be encouraged to spend their super and not leave a huge nest egg when they die. It bases this on a finding that around 90% of retirement savings are left behind.
While Treasury said there are "multiple studies" that corroborate the 90% claim, it appears to rely on only one original source - a 2017 paper from the Australian Journal of Management titled 'Age Pensioner Decumulation: Responses to Incentives, Uncertainty and Family Need', which used a panel of 10,000 Australian age pensioners.
The covenant cited the 2020 Retirement Income Review and a 2018 Grattan Institute paper, which both in turn referenced the 2017 journal paper and its panel of 10,000.
The 2020 Review did also reference "data provided by a large superannuation fund", with the data and fund in question being confidential.
Treasury's 2020 Review also cited various research from the Department of Social Services, and research from the University of New South Wales, which generally corroborated the claim that retirees are dying with sizeable nest eggs - but not necessarily 90% of assets.
"Because retirees struggle to develop effective retirement income strategies on their own, much of the savings accrued by members through the superannuation system are not used to provide retirement income."
"Rather, they remain unspent and become part of the person's bequest when they die."
"Without a change in behaviour, it is expected that bequests from superannuation will grow."
"By 2060, it is projected that one in every three dollars paid out of the superannuation system will be a part of a bequest."
The covenant also said that people could have a higher standard of living if they had "higher confidence" to spend their superannuation.
A March 2021 study from the The Association of Superannuation Funds of Australia (ASFA) disputed the claim that retirees leave sizeable nest eggs when they die.
"That Australians do not spend their super in retirement, and supposedly have more super and other financial assets when they die than when they retired, has become a trope in narratives about the strengths and weaknesses of the Australian superannuation system," the study's author Ross Clare said.
ASFA's study cited a Household, Income and Labour Dynamics in Australia (HILDA) longitudinal survey, which found "80% of people aged 60 and over who died in the period 2014 to 2018 had no super at all in the period of up to four years before their death."
Australian Tax Office data also shows "around 1.7 million Australians aged 70 and over have no superannuation or, in other words, over 60% of those aged 70 and over have no super."
National Seniors Australia CEO, John McCallum told Savings.com.au there was evidence of lack of planning among retirees and their super, but there was "strong negativity" around residential care creating a barrier to better planning.
"The riskiest issue with superannuation in retirement is choosing the number of years a retiree is expecting to live and matching a budget accordingly," Mr McCallum said.
"For those who do plan for lifestyle and care in later life, one size does not fit all. It requires a very personal plan when it comes to drawing down on your super."
National Seniors Australia Chief Advocate, Ian Henschke was sceptical about the treasury covenant's validity but explained why some retirees could be holding onto their nest egg.
"We know that many of our members are worried about health and aged care costs," Mr Henschke told Savings.com.au.
"We found that they are holding money for home care, and to care for their partner - their spouse."
"It's an example of where bureaucracy looks at the system and says, 'We've designed the system that works.'"
"What they should be doing is talking to older Australians and finding out, 'Why are they doing this?'"
In January, Mr Henschke called for a universal pension after there were some rumblings about the Government introducing enforced spending of superannuation balances.

"If every year, you worry whether the market will give you enough or not, you have little choice but to be conservative," he said.
"I'm sure many retirees feel this way, having lived through two of the biggest market downturns in recent history. It's a terrifying financial rollercoaster you really don't want to get on."
The federal government is developing new retirement income legislation and is seeking public feedback on its retirement income covenant position paper.
Treasury says the proposed covenant outlines a pathway to further develop the retirement phase of superannuation, and will place a key obligation on trustees to formulate, review regularly and give effect to a retirement income strategy outlining how they plan to assist their members to balance key retirement income objectives.
National Seniors Australia is making a submission to Treasury.
Source: Savings.com.au