'Grey divorce' financial tips
---
Older Australians are divorcing and it's not always in their best financial interest. What's going on?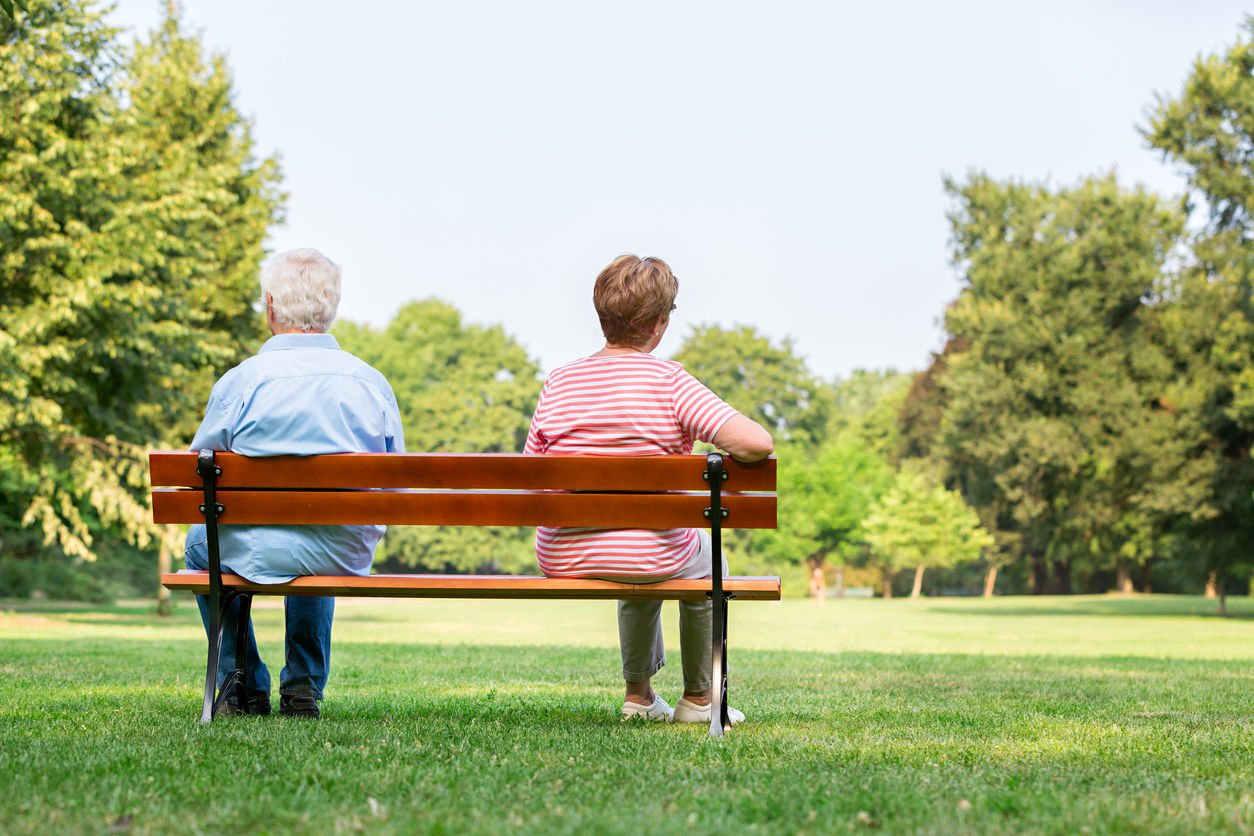 Australian veteran singer Kamahl and his wife, Sahodra, recently announced their shock separation after 55 years of marriage.
It was a great surprise to fans, who thought their marriage was 'made in heaven', given they were frequently seen attending major functions together right up until the separation.
Called 'grey divorce', the incidence of older couples separating is on the rise, with the average age of people getting divorced shifting to people aged in their mid-40s, and a significant increase in the numbers of those separating after the age of 50.
This may be due to a number of factors, including people marrying later, living longer, retiring later in life, maintaining their health and activity into older age, or changing careers later in life.
Some couples will divorce once the children have left home, which was a key thing the couple had in common and the primary reason they were staying together.
So, what are the other leading causes of divorce among older Australians?

One of the key reasons cited for divorce is the husband or wife becoming romantically involved with a younger person. This kind of relationship brings them fresh excitement which is perceived to be absent from their current marriage. Often, what they don't realise is that the new relationship is only fun because there's no responsibility with it.
Women tend to cite emotional abuse as a leading factor for divorce, as well as infidelity. It's the husbands who complain more of incompatibility and loss of love, leading them to look elsewhere.
One of the saddest kinds of divorce among older Australians is when one party becomes ill or they lose a child, and can't recover from it.
One study from 2009 found the strongest predictor for separation or divorce for patients with brain cancer was whether the sick person was a woman. Researchers found men were seven times more likely to leave their partner when facing illness than the other way around.
A 2015 paper tracking 2,701 marriages found only 6% ended in divorce when one of the partners became unwell, with men, again, more likely to leave.
Financially, older women are at a significant disadvantage post-divorce. Many may have played the role of homemaker in the relationship and as a result, may not have retirement assets such as superannuation of their own. Divorced older women can end up depending on welfare, or they face a job market they're unprepared for that often discriminates against older, inexperienced workers.
Financial advisers and lawyers recommend older couples considering divorce need to review their financial assets and income. Here are five things to think about:
Do a financial audit – audit your own savings and income, assets, and liabilities. Have a back-up for account details, statements, and other financial paperwork stored online. If your spouse was the one who usually took responsibility for managing the finances, now is the time to get up to speed.
Monitor cash flow – having enough money to cover day-to-day expenses is important for immediate peace of mind. It might be a good idea to set up a 'rainy day' savings account to ensure your cash flow is covered, should any unexpected expenses surface.
Steer clear of debt – make sure you're being disciplined with your spending and avoid building up a significant amount of personal debt through loans or credit card balances. Debt can soon add up if you're not carefully monitoring your spending, so try to avoid it.
Check your will – review and update your insurance and super beneficiaries, and your estate plan to make sure your assets will pass to the right people.
Keep a healthy credit rating – outstanding bills or loan repayments can affect your credit score. Make sure you only have your name on bills and loans that you're responsible for paying.
Sources: Our Everyday Life, Starts At 60, The Guardian, & Key Point Law