Planning your transition to retirement
---
You're ready to make the big leap, but what are the practical steps you need to take? Read on to find out.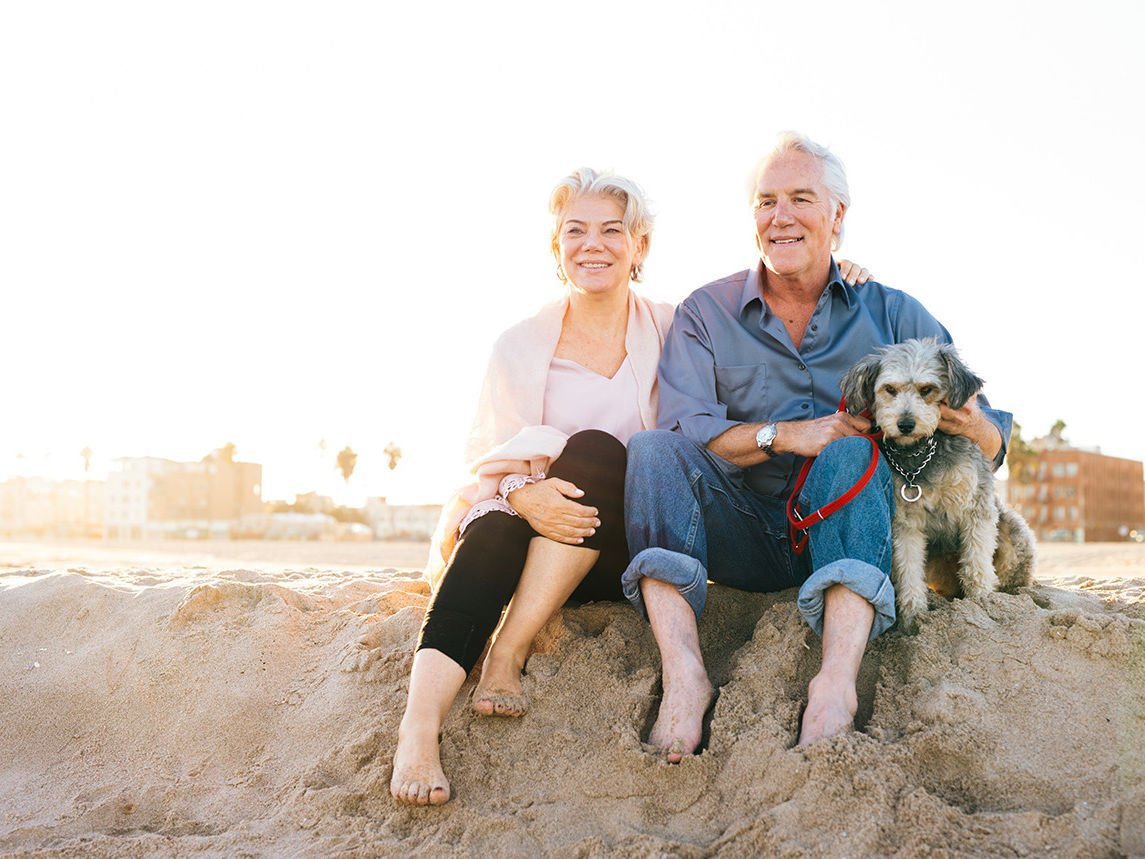 Key Points
---
You can start using your superannuation once you reach preservation age.
There are four ways to access your super: a transition to retirement (TTR) pension, account-based pension, annuity, and lump sum.
You may be eligible for Age Pension payments and government concessions.
It's the moment we all look forward to in our careers. We can finally put down the tools for the last time, bid our farewells to our colleagues, and ride off into the retirement sunset. Here are a few things to consider when planning your transition to retirement.
You can begin accessing your superannuation when you reach your preservation age.
| | |
| --- | --- |
| Date of birth | Preservation age |
| Before 1 July 1960 | 55 |
| 1 July 1960 – 30 June 1961 | 56 |
| 1 July 1961 – 30 June 1962 | 57 |
| 1 July 1962 – 30 June 1963 | 58 |
| 1 July 1963 – 30 June 1964 | 59 |
| From 1 July 1964 | 60 |
If you're aged between 60 and 64 and stop working, you are considered retired, regardless of whether you're retiring or just taking a break, and can begin accessing your super.
From aged 65 onwards, you will be able to access your super regardless of whether or not you are working. You don't have to withdraw it and continue making contributions.
There are also other special circumstances that may make you eligible to withdraw super earlier than the preservation age, which includes leaving Australia if you are a temporary resident, if your super balance is under $200, terminal medical conditions, incapacity or severe financial hardship.
How you withdraw your super and at what age can impact your tax and other Centrelink benefits. You can speak to your super fund or a financial adviser to get advice.
If you're not quite ready to make the move into retirement yet, you could consider setting up a transition to retirement (TTR) pension once you reach preservation age. This allows you to access some of your super early and keep working.
With this pension, you can either supplement your income if you reduce your work hours or boost your super and save on tax if you continue to work full-time.
You start a TTR pension by transferring some of your super to an account-based pension. You will need to keep some money in your super account to continue to receive your employer's compulsory contributions.
It can be complicated to set up, so if you're considering a TTR pension, have a chat with your super fund or a financial adviser.
Generally, you will only be able to access 4% to 10% of your super each financial year.
Pros

You will continue to receive super contributions by working.
TTR pension is tax free if you are aged over 60. If you are 55 to 59 years old, your pension will be taxed at your marginal tax rate, but you will get a 15% tax offset.
It can help you ease into retirement.

Cons

You will have less money for when you do fully retire if you draw down on your super early.
May impact other government benefits for yourself or your partner.
If you have life insurance with your super fund, it could reduce or stop if you start a TTR pension.
Also known as an allocated pension, an account-based pension will give you a regular 'income' to live from. Depending on your circumstances, this could be more tax-effective for you.
You will need to decide how much you want to transfer to the 'pension phase' (up to the balance transfer cap), amount and frequency (monthly, quarterly or yearly) of your payments, and how you would like your super invested.
While there is no limit to what you can take out of the pension, there is a minimum amount you will need to withdraw each year (known as a drawdown).
The minimum drawdown for the 2019-20, 2020-21 and the 2021-22 financial years can be viewed in the table below.
| | |
| --- | --- |
| Age | Annual payment as % of account balance |
| 55—64 | 2% |
| 65—74 | 2.5% |
| 75—79 | 3% |
| 80—84 | 3.5% |
| 85—89 | 4.5% |
| 90—94 | 5.5% |
| 95+ | 7% |
Just keep in mind, how long your account-based pension lasts will depend on how much of your super you've transferred to the pension account, the amount you withdraw each year, the earnings of your super, and any applicable fees.
An annuity (also known as a lifetime or fixed-term pension) is where you use your super or savings to buy an annuity from a super fund or life insurance company. It provides a guaranteed income for either a set number of years, your life expectancy, or for the remainder of your life.
To purchase an annuity, you must have reached preservation age and met a condition of release, such as permanently retiring. You can choose between a joint or individual annuity and payment can be monthly, quarterly, half-yearly, or yearly.
Annuities guarantee income regardless of market changes; however, they are less flexible and usually you won't be able to make lump sum withdrawals.
Taking your super as a lump sum payment (or several lump sum payments) can be a good option for clearing debt, investing for your retirement or paying for something you otherwise would not be able to afford (such as renovations).
It is strongly recommended to seek financial advice before withdrawing lump sum payments as it may affect your eligibility for the Age Pension, have tax implications, and risk a lower future income if you overspend too early.
Along with superannuation, you may also potentially qualify for Age Pension payments.
To receive the Age Pension, you must meet age and residency requirements. Centrelink then works out how much Age Pension you are eligible for, based on your income and assets.
There are two tests Centrelink applies to assess your wealth – the income test and the assets test. After Centrelink applies both the assets and income tests, it gives you a pension based on the test that calculates the lowest pension amount.
If you're considering applying for the Age Pension, you can begin the application process 13 weeks before you reach the Age Pension age.
Learn more about the Age Pension and the application process on our handy resources page.
Learn more
There are a number of federal and state government concessions that you may be entitled to before and after retirement. Take a look at the National Seniors Concessions Calculator to see what you may be eligible for.
Along with your superannuation, it's important to review other key areas including:
Existing debt: How will you ensure these are paid off when you retire?
Insurance: Your insurance needs may change once you retire. You may no longer require income protection but may need to account for more health insurance, for example.
Estate planning: How will your retirement affect your will? Who do you want to receive the remainder of your superannuation, home, and other assets?
Investments: Now is the time to review the level of risk you're willing to tolerate for your existing investments. You may prefer to opt for more conservative investments that will remain steady regardless of the market highs and lows, as an example.
Planning financial decisions for your retirement can be very complex, so it is strongly recommended you speak with a licensed financial adviser before you make the leap into retirement.
Your superannuation fund or financial institution may have financial advisers you can speak with, or you can find one independently.
Sources: Moneysmart & Services Australia