Retirees risk being underinsured for natural disaster
---
Living with nature means having a survival plan. Does that include under insuring your property?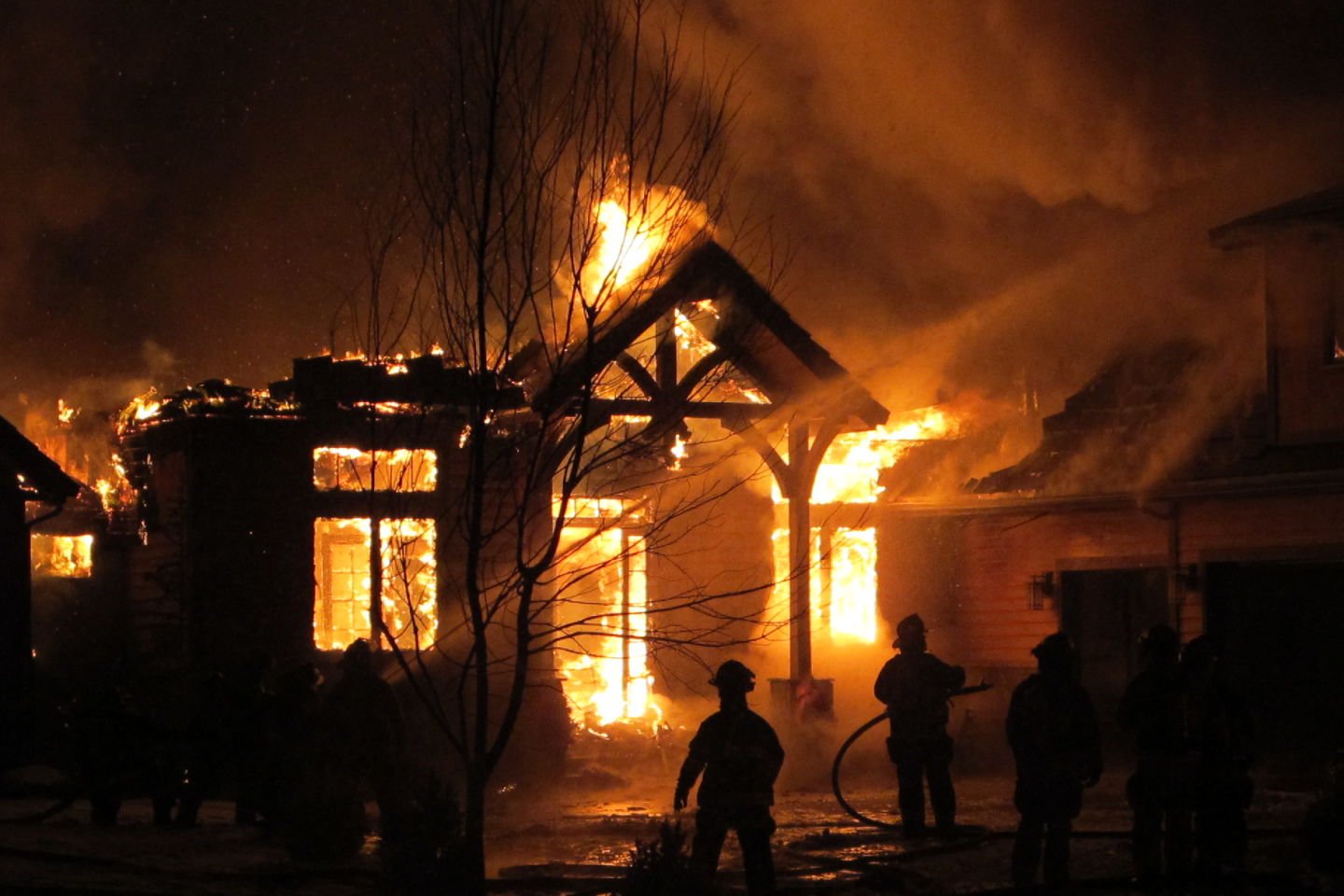 Key Points
---
Insurance sector says Australians underinsure their property.
This puts retirees in natural disaster zones at risk.
Factor in practical and increased costs of insurance in your natural disaster survival plan.
The Insurance Council of Australia's Insurance Catastrophe Resilience Report: 2020–2021 says Australians are five times more likely to be made homeless by natural disasters than people living in Europe.
Take your pick – floods, cyclones, bushfires, even earthquakes.
That's sobering news for retirees who may have sea-changed or tree-changed to get closer to nature and away from cities and busy lifestyles. As we saw during the 2019 bushfires, living the dream can come at an increased risk of natural disaster.
To save on premiums, we're tempted to under insure the house and its contents, but is that a false economy? The insurance industry says it is, and people living close to nature need to factor in realistic insurance cover into their natural disaster survival planning.
The Insurance Council of Australia (ICA) says that in the Black Summer fires, insurers received some 39,000 claims totalling $2.3 billion. Approximately two-thirds of those claims by value were from residential customers.
The average claim was $60,000, which is not enough to rebuild a home or a business. Not every claim, however, was for reconstruction.
SuperGuide references Legal Aid NSW research findings into the 2013 Blue Mountains bushfires. Of the 68 survey participants who were insured and had suffered a total loss of their home, 82% experienced some level of underinsurance by their home building policy and/or home contents policy.
Check out this interactive map to find out if your neighbourhood is underinsured.
Estimating rebuilding costs can be difficult. SuperGuide says one of the most common mistakes is to calculate an amount to be insured based on the purchase price of a home:
"This will be woefully insufficient in bushfire prone areas as a result of changes to the building code – Building Code of Australia (2010) – which may require such things such as bushfire shutters and ember guards to be installed on the house and water tanks to be installed on the property, depending on the area's Bushfire Attack Level (BAL) rating."
For potential tree changers, a property's BAL rating should be an important consideration before purchase. Your state's rural fire service can help you find out if a property is in a bushfire prone area and you can then use a consultant to determine a property's BAL rating.
| BAL | | | | | | Description of risk | |
| --- | --- | --- | --- | --- | --- | --- | --- |
| BAL- LOW | | | | | | Lowest risk from a potential fire. | |
| BAL - 12.5 | | | | | | Risk is primarily from potential embers during a fire. | |
| BAL - 19 | | | | | | Moderate risk, particularly from embers and burning debris. | |
| BAL - 29 | | | | | | High risk, particularly from embers, debris and heat. | |
| BAL - 40 | | | | | | Very high risk. Likely to be impacted by embers, debris, heat and potentially flames. | |
| BAL - FZ | | | | | | Extreme risk. Directly exposed to the flames of a potential fire front. | |
A 2015 paper for the Blue Mountains City Council found that residents could pay an additional $60,000 when building in BAL-40 rated sites and an additional $150,000 when building in Flame Zone (FZ) sites.
There are also standards for building in flood prone areas that can increase the total cost of construction.
Calculators: Most insurance companies have online calculators to help estimate the potential value you need to insure but accuracy of the calculators does vary.
Local knowledge: Talk to builders who have local knowledge or even people in the community for their tips and estimations.
Debris removal: Don't forget to include demolition and debris removal costs (which could include the removal of asbestos found in older properties) and the cost of using an architect.
High-demand labour and supplies: Costs can increase steeply when building materials and tradesmen are in short supply and cause lengthy delays, so take this into account.
Some insurers will offer a 'safety net' policy, which allows a buffer of up to around 30% if the amount insured is insufficient and a select few insurers also offer total replacement polices – both policy options that come at an additional cost.
Your policy renewal documents will come with an increased insured value for your property. That usually reflects inflation, not the extra rebuilding costs. In many cases, you may need to increase your value insured by a much larger amount than the insurer suggests.

Contact your insurer to ask for the value insured to be increased. While doing so, ask if there is a waiting period. These usually apply for new policies but can also apply to upgrades.
It is also crucial to read your policy's product disclosure statement (PDS) to make sure it covers you for everything you need and doesn't have any odd exclusions for things such as outdoor furniture.
Source: Superguide and Insurance Council of Australia