Are we losing the winter virus battle?
---
This year's virus season is the worst we've seen for a while – but are things finally starting to look up?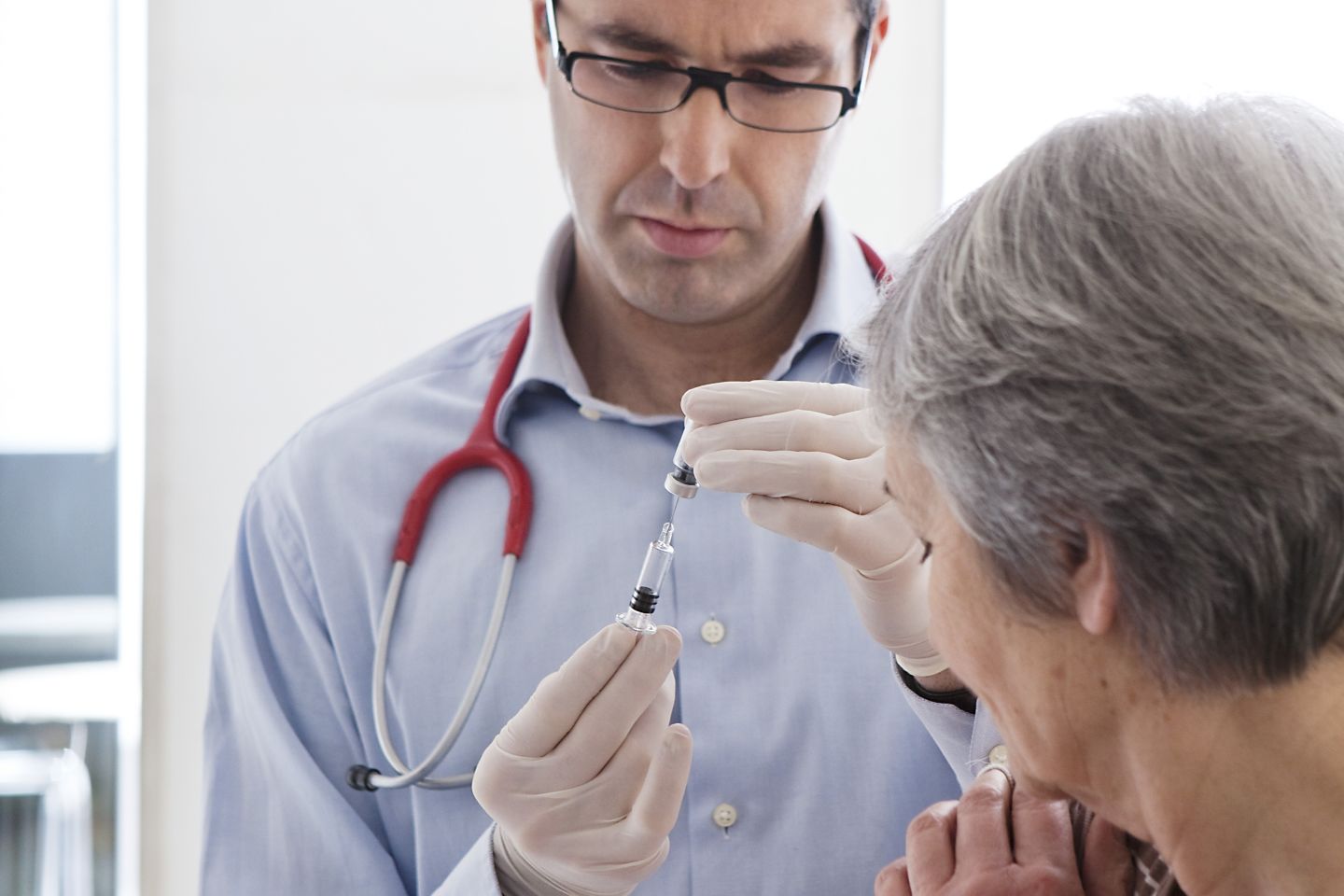 Key Points
---
Our uptake of flu vaccination is extremely low compared to previous years.

Possibility of co-infection with COVID-19 presents a potentially deadly mix.

Continuing COVID-19 forces families to take loved ones out of aged care homes putting the sector at financial risk.

After two flu-free years, influenza is back. Forty-thousand cases were reported so far this year with 26,000 of those in the first few weeks of May.
That's compared to just 598 reported flu cases in the whole of 2021, due largely to closed borders and COVID-19 restrictions.
The issue for many Australians is that our uptake of the flu vaccine is extremely low. That combined with low exposure to the virus in recent years puts vulnerable people at risk.
The possibility of co-infection with COVID-19 has been identified as presenting a potentially deadly mix. Yet, the pleading of experts to get the flu vaccine appears to be falling on deaf ears as vaccine rates remain stubbornly low.
Sheena Sullivan, an infectious diseases epidemiologist at the Doherty Institute is worried that older people are especially vulnerable.
She told ABC News "And then for our older populations… we don't know exactly how frequently people get infected, but normally, there would be a higher level of protection in the community than there is now."
Grandparents should be rightly concerned about the high number of flu cases in young children, who – alongside older adults, pregnant people and adults with chronic health conditions – face a higher risk of complications should they be infected.
Everyone over the age of 6 months is recommended to have a seasonal flu vaccine. Vaccination protects you against serious disease and also helps to protect people around you by reducing your risk of passing it on.
You can now get your COVID-19 booster and flu jab at the same time.
While vaccination is the best way to protect yourself against influenza, flu vaccines give better protection in some years than others.
That's because the viruses that cause the flu can mutate quickly and slip past our immune defences – as well as any protection bestowed by vaccines.
To stay a step ahead, the World Health Organization (WHO) monitors what viruses are circulating and where, and uses this to predict what will be in our next seasonal flu vaccine.
Two influenza A:

H1N1 which caused the 2009–10 swine flu pandemic
H3N2 was behind the 1968 flu pandemic, which killed an estimated 1 million people worldwide.

Two influenza B:

B/Victoria tends to infect younger people
B/Yamagata may now be eradicated.
The Doherty Institute's Professor Ian Barr believes the match between this year's flu viruses and the current vaccine is good, however: "How that actually pans out in terms of vaccine effectiveness is too early to tell yet, but in terms of looking at the viruses which are circulating, and the match in the vaccine, they're an excellent match at this stage."
Of the four flu viruses covered by the vaccine, two are influenza A viruses and two are influenza B.
Influenza B viruses generally only infect people, while influenza A viruses – such as H1N1, or swine flu – can bounce between us and other animals.
This year, influenza A viruses have been behind the lion's share of laboratory-confirmed cases, Professor Barr said: "It's about 75% H3N2 and 25% H1N1."
The highest level of protection from a flu shot occurs during the three to four months after vaccination.
While there's very little B virus getting around – only comprising 0.2% of laboratory-confirmed cases – the vaccine seems to be less effective against it, University of Queensland virologist Ian Mackay said.
"That's one to keep an eye on, because if it was to scale up or we were to get more cases of it from [travellers] introducing it into Australia … it could cause more disease."
More potent vaccines for older Australians
---
How well the flu vaccine works also depends on your age and overall health.
Experts estimate the flu jab can prevent illness in about 50–60% of young children and healthy adults under the age of 65, though this figure varies year by year.
Older people and those with compromised immune systems may not respond as well to vaccination, meaning they may be less protected.
That's why over 65s are recommended one of two enhanced flu jabs, specifically designed to increase their immune system's response to the vaccine.
"They have an adjuvant [in the vaccine] or higher dose vaccine, basically because the immune system just needs more of an immune stimulant," Sydney Paediatrician Dr Nick Wood told the ABC.
"For younger kids, their immune system is a bit more robust… it's the same thing we were seeing with COVID vaccines."
Most attention is on the flu but COVID-19 continues to sweep through vulnerable senior settings such as residential aged care homes, forcing a seismic shift in the way families deal with ageing loved ones.
The Sydney Morning Herald reports COVID-19-related deaths in aged care homes are averaging 11 people each day, as families increasingly shun the sector.
There have been 1,572 deaths caused by COVID-19 in nursing homes in the first five months of this year alone, compared to 231 for the whole of last year. There are 780 COVID-19 outbreaks in the nation's 2,650 nursing homes.
The Sydney Morning Herald says families are increasingly opting to keep elderly relatives at home or remove them from aged care.
That's led nursing home operators to warn that with fewer residents, the viability of some facilities is in doubt.
So severe is the drop in people entering care homes that most are now running at a financial loss as the growing home-care sector poaches workers. A University of Technology Sydney study last month found two-thirds of 1,192 aged care homes surveyed were running at a loss, up from 52% last year.
Operators want the new government to contribute a new financial supplement to pay staff more and keep them in the sector.