AstraZeneca hesitancy could cost lives – vaccine developer says
---
Hesitancy and mixed messaging continues to disrupt the national vaccine rollout and the recovery.
Key Points
---
The Oxford/AstraZeneca vaccine was one of the first COVID-19 vaccines to be developed and approved for use.
But a link to rare blood-clotting events saw it temporarily suspended for use in some European countries.
Sydneysiders are being urged to 'strongly consider' getting the vaccine during the latest COVID outbreak.
It's reported three million unused AstraZeneca (AZ) vaccines are being stored in Australia, as hesitancy and mixed messaging about the vaccine continues to disrupt the national rollout.
Professor Sarah Gilbert, the architect behind the Oxford/AstraZeneca COVID-19 vaccine and who was roundly applauded at Wimbledon for her work, is reported as saying that if the vaccine remains unused then Australia should hand over its manufacturing facility to countries that need and want AZ.
AZ vaccine developer, Professor Sarah Gilbert says the messaging around vaccine rollout in Australia could result in "lives lost".
"Because if you're telling people at some stage, 'oh, you shouldn't have this vaccine, it's probably not the best thing for you,' and then you want to change that message and say, 'no, we changed our mind, it is good,' I think it makes it difficult for people who are considering whether to get vaccinated and when to get vaccinated."

"… the concern is that if people have received the wrong message and are just too worried about going to get vaccine now, that really could have very long-term effects and we could see a lot of lives lost because of it."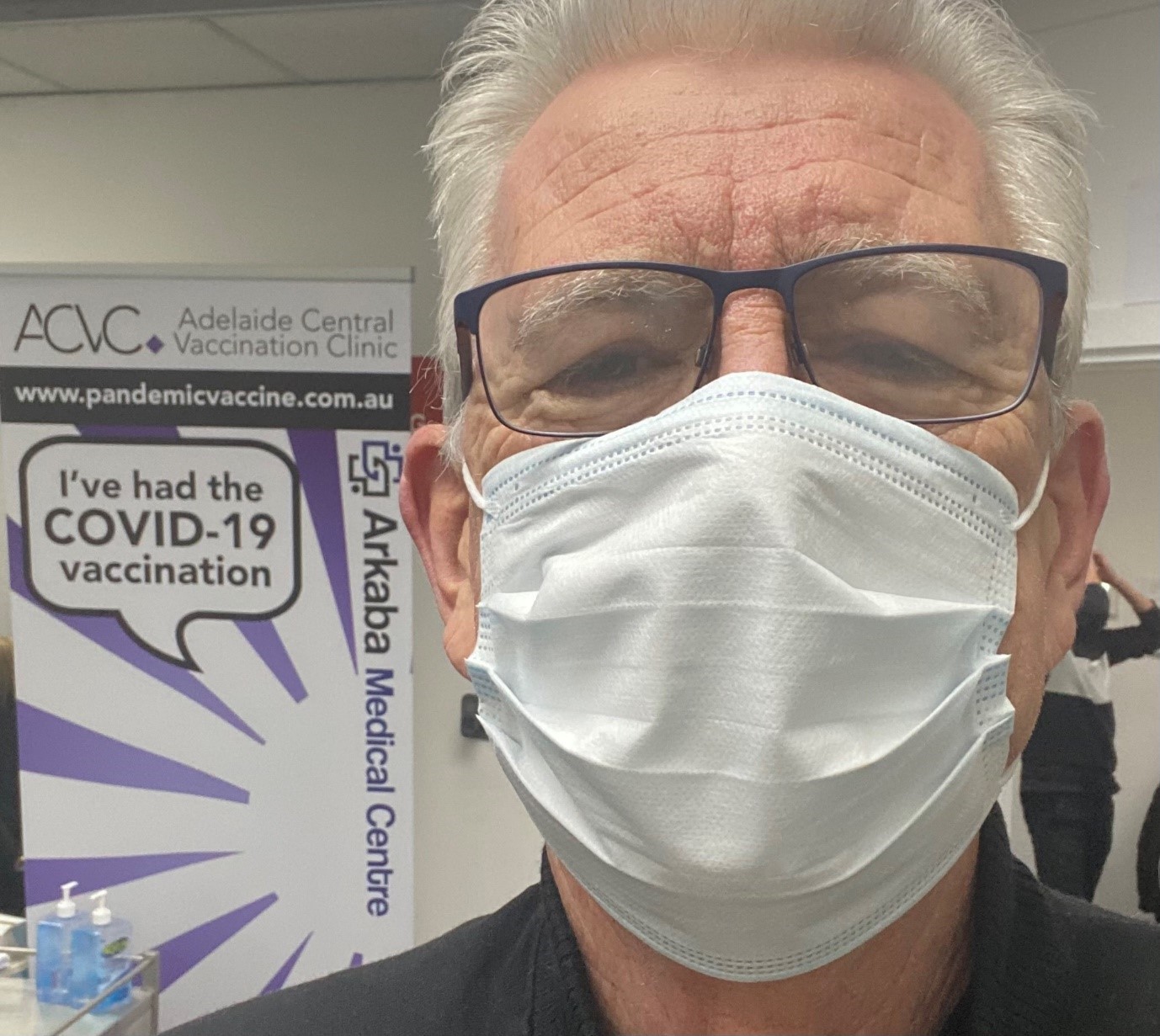 Ian gets the 2nd AZ jab
---
A resident of Adelaide, which had been locked down for a week, 66 year-old Ian celebrated its lifting by heading straight down to his local South Australia Health clinic to get his second Astra Zeneca vaccine.
Ian's wife Lily, who is under 60 also had no hesitation getting her second shot too.
If there's such a thing as a pro-vaxxer, Ian says he is one. It comes from a family tragedy. His eldest brother was born in 1941 but died the following year from an illness that these days is covered by childhood vaccination.
His message is simple. "Our best hope is to listen to the best scientists. I saw Australia's Professor Peter Doherty, the 1996 Nobel Prize winner for medicine, get the AZ with his wife the other day on TV and it reaffirmed by faith in the vaccine (AZ)."
Her comments come as the Oxford/AstraZeneca vaccine reached one billion doses released to more than 170 countries across the world.

There are also more than 20 manufacturing sites worldwide – including in Australia.
According to ABC News, that's despite reports of around three million unused AstraZeneca vaccines being stored in Australia.
"It's a great shame that there are vaccines sitting there not being used," Professor Gilbert told the ABC.
She said the manufacturing facility in Australia was to ensure a ready supply of vaccine, but if it's not being used it should be handed over to other countries.
"We shouldn't have vaccines sitting on the shelf," she said.
"If the doses aren't going to be used then we need to have an alternative strategy to get those doses out to a different country that will use them."