COVID-19 self-testing: What you need to know
---
The days of waiting 72 hours for your COVID-19 test result may finally be over with new home self-testing kits – but how do they work and how effective are they?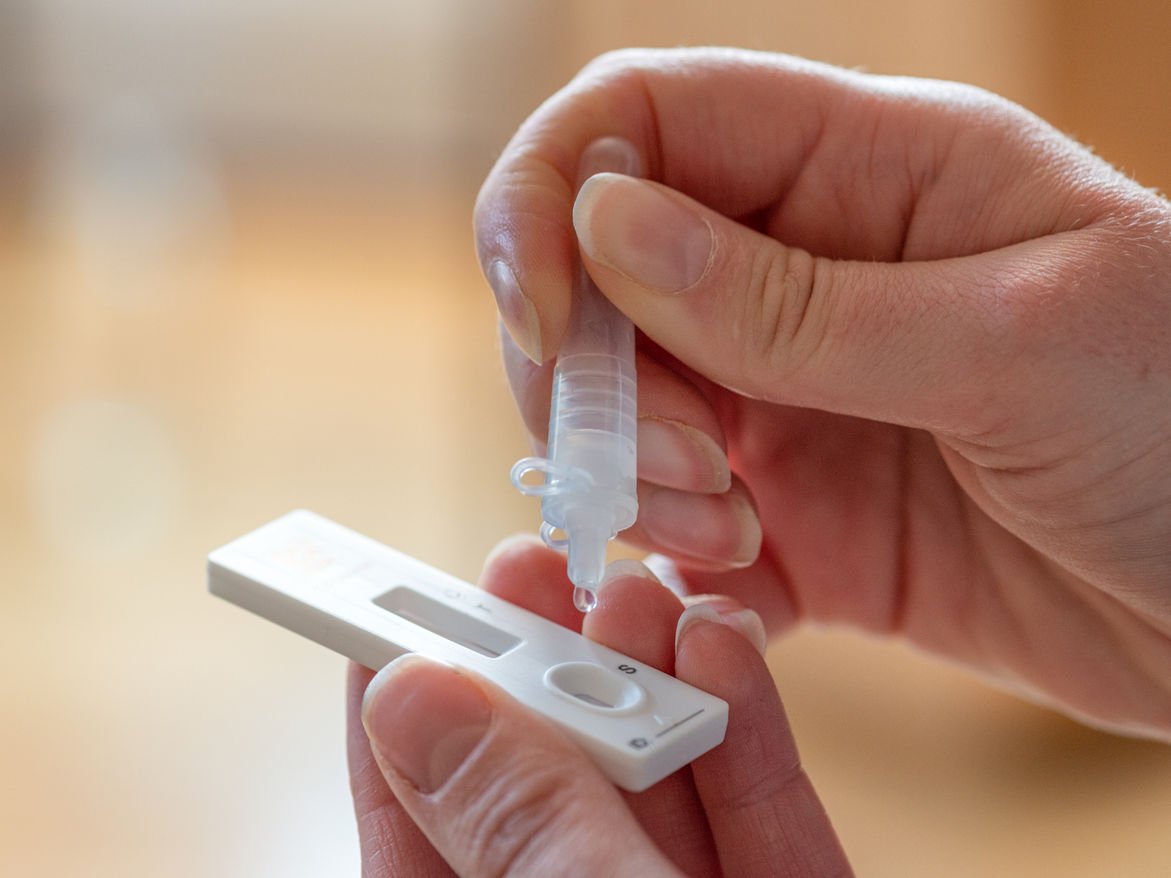 With state and international borders opening, experts expect we'll see a big increase in the number of COVID-19 cases across Australia in coming months – which means many of us will need to get tested more often.
The arrival of new rapid home-testing kits offers a more convenient, less invasive, and faster alternative to traditional testing methods but how effective are these testing kits?
There are two key types of COVID-19 tests you can take at the moment: polymerase chain reaction (PCR) and rapid antigen.
PCR is a molecular test that analyses a swab from your nose looking for genetic material from the SARS-CoV-2, the virus that causes COVID-19. This test takes approximately 72 hours to return a positive or negative result and can detect even very small fragments of the virus. It is widely considered the most reliable way to test for COVID-19.
Rapid antigen detects proteins known as antigens on the surface of the virus and can return a result within 20 to 30 minutes (depending on the brand of test you use). While it is much faster than the PCR test, it is much less sensitive – meaning it could potentially return an incorrect result. This test is currently being used under medical supervision in aged care facilities, selected workplaces and quarantine facilities where rapid results are critical.
On 1 November, the Therapeutic Goods Administration (TGA) approved a number of rapid antigen home-testing kits for use in Australia. These have been ranked based on sensitivity, or their ability to accurately detect COVID-19 antigens.
The tests will be sold at chemists, supermarkets (including Coles and Woolworths) and other selected retailers both online and in-store in most states (they are not currently permitted for sale in South Australia and Western Australia). It is recommended to check with your preferred supplier before making the trip in-store to make sure they have it stocked.
The rapid antigen test is not currently covered by Medicare, so you will need to purchase these tests out of pocket. A single test pack is expected to cost anywhere between $10 to $50.
PCR tests are currently free of charge.
To use the test, you will need to swab a bodily fluid such as your throat or nose using the equipment provided in your testing kit. Following instructions, you'll need to put this swab onto a specially treated strip and leave it for a specified period of time (usually 20 to 30 minutes) before displaying a positive or negative result. If the COVID-19 protein is detected, it will return a positive result.
Make sure you follow the instructions provided in your kit before you take the test, as they may vary by brand.
If your result is positive, the TGA says you should get a PCR test at a laboratory or testing site as soon as possible to confirm it. After getting this test, you must isolate until you receive a negative result.
If your result is negative, it doesn't necessarily mean you're in the clear. Even if you use the test correctly, there's still a chance you will get a false negative. You may also have swabbed incorrectly, which could lead to a false negative result. If you have symptoms but your rapid antigen test has returned a negative result, the TGA strongly recommends getting a PCR test as soon as possible.
The rapid antigen test is not currently recognised for interstate or international travel. A PCR test is currently required 72 hours before international and selected interstate travel. However, some airlines may also require a rapid antigen test before boarding.