Heart valve disease doesn't wait. Know your options.
---
If you're experiencing any of these signs or symptoms, it might be time to ask your doctor to listen to your heart.

This article is sponsored content from Edwards LifeSciences.
Sponsored Story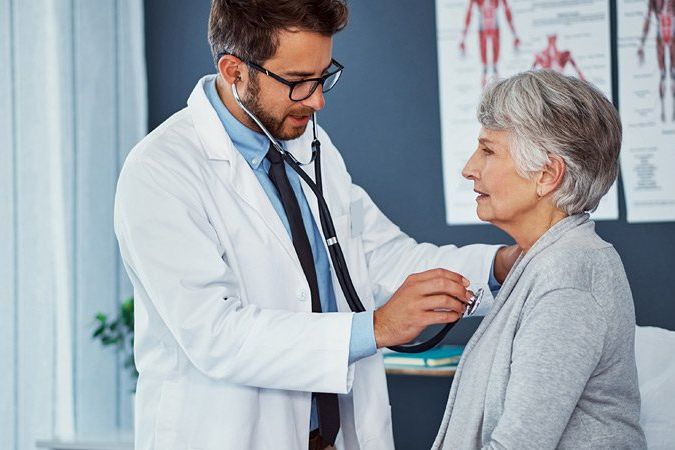 Signs of heart valve disease
---
Shortness of breath
Chest Pain
Fatigue (low energy)
Lightheadedness, feeling dizzy, and/or fainting
Difficulty when exercising
Swollen ankles and feet
Rapid or irregular heartbeat
Sometimes changes in your physical health are a result of getting older. But sometimes, these changes may be signs and symptoms of an underlying medical condition, such as heart valve disease—a common condition in which the heart valves do not work the way they should.
Heart valve disease can cause the blood flow from your heart to your body to be disrupted. If your body is not getting enough oxygen, this can lead to some of these typical symptoms.
Because these symptoms can be a sign of a serious problem, it is important to talk to your doctor as soon as you experience symptoms, or if your symptoms worsen. Remember however, that aortic stenosis often occurs with no outward symptoms and may go undetected. If you are over the age of 75, it is important you ask your doctor to listen to your heart.
Upon listening to your heart, your doctor may detect a heart murmur, usually a first sign of heart valve disease.
If a heart murmur is discovered, your doctor may perform other tests, such as an echocardiogram, to determine what is causing your heart murmur and if you have underlying heart valve disease. These tests are very important as they screen you for different types of heart disease.
If you've recently been diagnosed, you may be going through a range of emotions. You may feel nervous or in disbelief. You may feel hesitant. Or you may want to wait to see how things go. But if you have been told you have severe aortic stenosis or start to experience symptoms, it is important to talk to your doctor about your treatment options as soon as possible.
Heart valve disease doesn't wait, ask your GP to listen to your heart.
You should discuss any educational information you access online with your healthcare professional. Appropriate treatment for individuals is a matter for healthcare professionals to decide in consultation with each individual.
Learn More
[1] Mayo Clinic Staff. www.mayoclinic.com https://www.mayoclinic.org/diseases-conditions/aortic-stenosis/symptoms-causes/syc-20353139. Accessed December 7, 2020.

[2] Nkomo, V, J Gardin, T Skelton, J Gottdiener, C Scott, M Enriquez-Sarano. 2006. Burden of Valvular Heart Diseases: A population-based study. Lancet 368(9540):1005-11.
[3] Nishimura RA, Otto CM, Bonow RO et al. 2014 AHA/ACC Guideline for the management of patients with valvular heart disease: Executive summary. Circulation 2014; 10;129:2440–92.
NewHeartValve.com.au and design logo are trademarks of Edwards Lifesciences Corporation. All other trademarks are the property of their respective owners.
© 2021 Edwards Lifesciences Corporation. All Rights Reserved.