Hip fracture care – not all it's cracked up to be
---
A new report has revealed hip fracture patients are receiving unequal care – so what can you do to protect your hips after injury?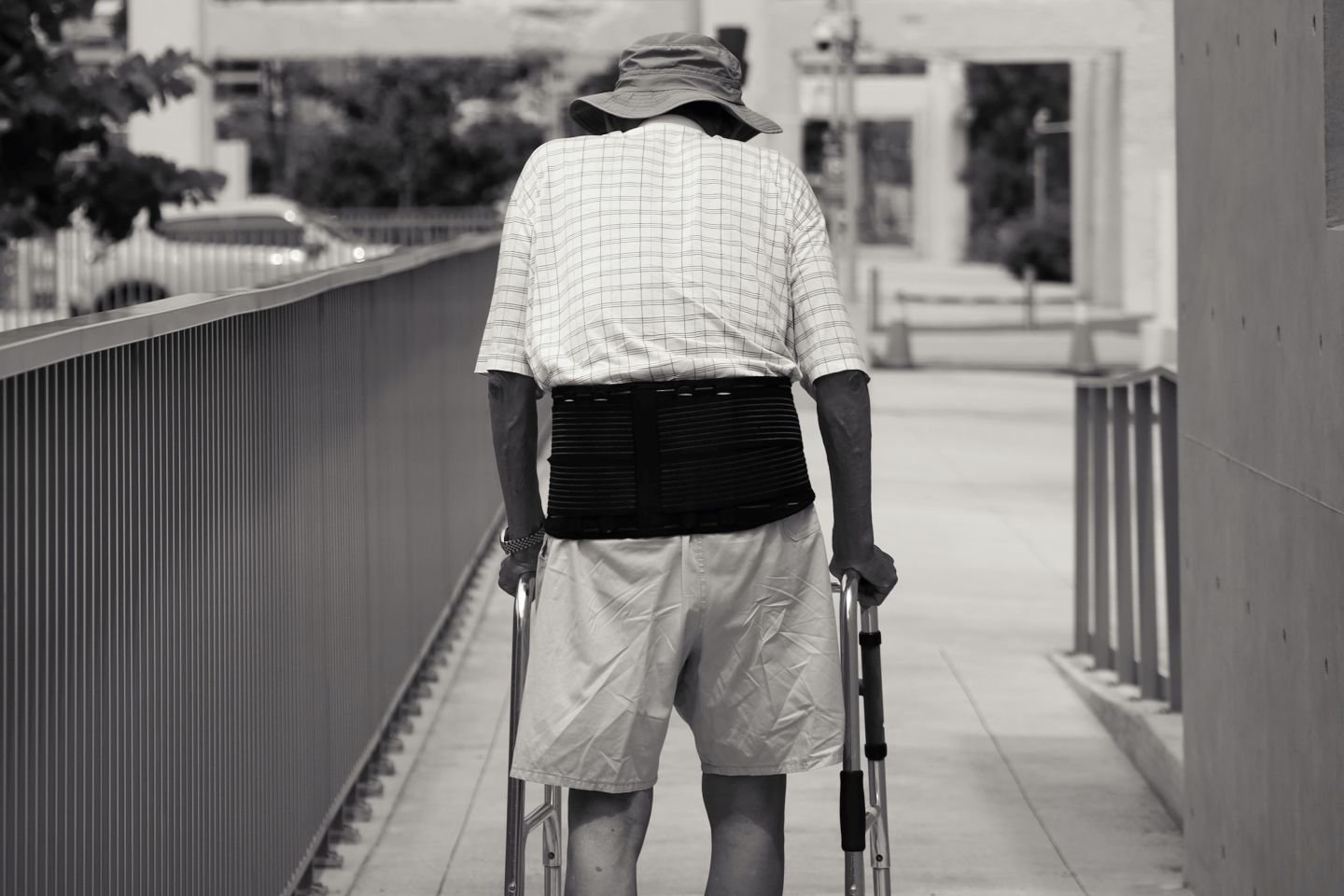 Key Points
---
20,000 hip fractures occur each year in Australia and New Zealand

Report finds disparity in post op care and rehabilitation

The number of people leaving hospital on active treatment for osteoporosis is still low (27 per cent), without much improvement over time
Did you know twenty-thousand hip fractures occur each year in Australia and New Zealand, and five per cent of patients die of the injury?
Hip fracture is a common and life-changing injury for older people, whose bones are weaker and prone to breaking from a fall – and new research from the Australian and New Zealand Hip Fracture Registry (ANZHFR) reveals a significant difference in patient care across hospitals after a hip fracture.
Early walking is important in restoring movement and in reducing post-operative complication. It's recommended that hip fracture patients start walking the day after surgery and at least once a day after that. While it is reported that 90 per cent of people are offered this opportunity by their health care providers on the first day, only 47 per cent of people actually take it up.
Co-Chair of ANZHFR and Principal Research Fellow at NeuRA, Professor Jacqueline Close, said there is a huge difference between hospitals and their performance. While one hospital may get 90 per cent of their patients out of bed the day after surgery, another may get 20 to 30 per cent – and that can have serious consequences for patient recovery.
"The results show that there is work to be done to better understand why this variation exists between hospitals – as getting people moving after a hip fracture is key to achieving what is important to our patients – getting home and being independent," she said.
The ANZHFR report does show some ongoing improvements in several of the recommended patient pre-surgery assessments including cognition and delirium, and pain management.
The number of people leaving hospital after osteoporosis treatment is still low (27 per cent), without much improvement over time.
The data from this year's report will be used to provide feedback to the stakeholders of the Registry, so that the outcomes of hip fracture care continue to improve across Australia and New Zealand.
Read the full report
A fall is the most common cause of a hip fracture. As we get older, our strength and balance can reduce and our bones become thinner due to conditions like osteoporosis. This means that we are more likely to fall and when we do, our bones more likely to break – a fall from standing height can sometimes be enough to cause a fracture.
Most people need an operation to fix the broken bone, relieve pain and enable them to get back on their feet as soon as possible.
The type of operation required depends on which part of the hip has been broken and includes:
A partial hip replacement for the ball

A total hip replacement for both the ball and socket
Screws and possibly a plate to hold the fracture in place

A metal rod through the thigh bone to secure the fracture
For some, surgery may not be the best option, so it is recommended to speak to your healthcare provider first.
To learn more about hip replacements, download the booklet from NeuRA.
Download hip replacement booklet