How much does a home lift normally cost?
---
When considering installing a home lift in your home, it pays to do your research first.
Sponsored Story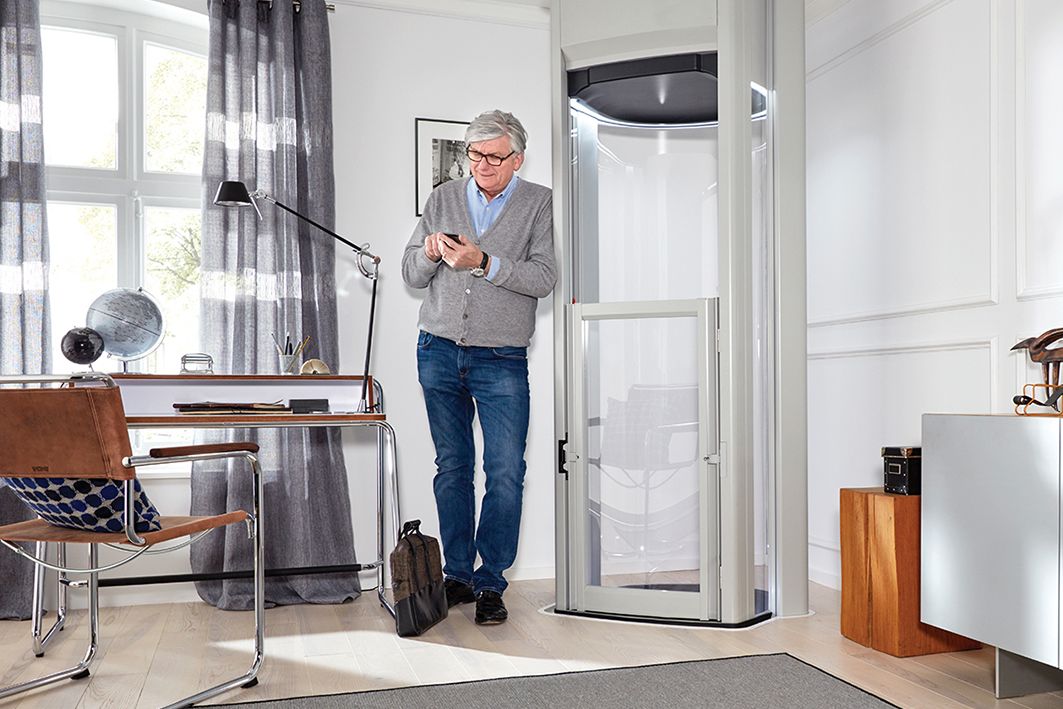 Key Points
---
There are two main types of traditional elevators - hydraulic and traction

Traction lifts are more expensive but require less space than hydraulic lifts

A new non-hydraulic alternative to traction and hydraulic lifts offers seniors a more cost-effective and space-efficient solution for their homes
For people with mobility issues, home elevators are a great long-term investment that allow access throughout the home without the need to constantly tackle the stairs – but how much does a home lift normally cost?
Depending on whether you are looking at a new building, a major renovation project or you simply want to adapt your existing living space, home elevator costs in Australia can vary significantly. So before committing to a purchase, it's a good rule of thumb to have an understanding of the home lift landscape.
Traditionally, there have been two key types of lift designs you can choose between – hydraulic and traction:
A traction home elevator moves up and down a shaft using cables with a counterweight to balance the weight load. While it doesn't need a machine room, it does require extra room at the top of the elevator to house the typically large components that run it.


A hydraulic home elevator is powered by an electronic pump that transmits hydraulic fluid to a jack with the elevator pushed up and down by a piston at the base. A hydraulic elevator usually takes up a lot of space – around 15 square feet – and requires a separate machine room for the equipment that runs the elevator.
Traction lifts are typically more expensive than hydraulic lifts. Traditionally, the average price for a basic hydraulic lift (based on a standard installation) is between $40,000 and $50,000. Comparatively, the cost for a basic traction home elevator (based on a standard installation) is usually upwards of $55,000.
Many find the costs of traditional lifts prohibitive, but there is another alternative to hydraulic and traction that is much more affordable than traditional lifts.
Compact Home Lifts have introduced a non-hydraulic home elevator which features an innovative rail design and drive system that requires no supporting wall, and no hydraulics or vacuum systems.
With an exceptionally small footprint (approximately one square meter), their lifts suit a wide range of different installation requirements.
Compact Home Lift elevators start at a much more affordable price of $30,000 (plus GST) and usually only require minimal work to install due to their clever design. Helpful wheelchair options are also available, if required.
You can explore the full Compact Home Lifts product range on their website, or call them on 1800 904 088 to learn more and receive a free quote.
Learn more