Seniors' budget warning to Government
---
This week, National Seniors joined ten other seniors' consumer groups to warn the government not to squander the opportunity to fix aged care in next month's budget.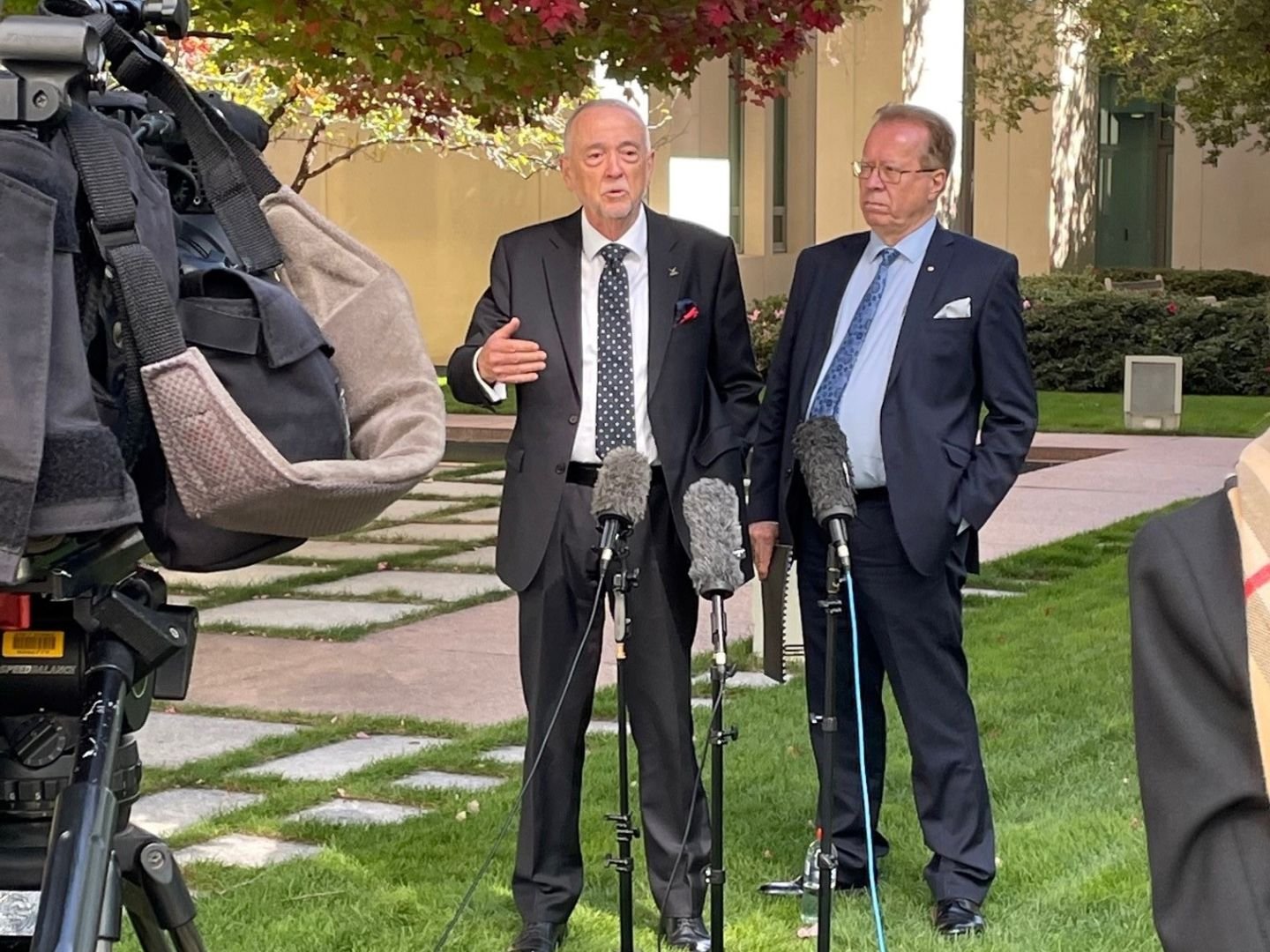 Key Points
---
'Consumer' groups have banded together to call on government to act on aged care in the budget
The aged care sector has been labelled a train wreck in need of urgent attention
The groups have worked together to put forward a list of key priorities for action
Cover image: Professor John McCallum and COTA's Ian Yates hold a news conference at Parliament House, Canberra.
The alliance of 'consumer' groups, which includes Dementia Australia, Council Of The Ageing (COTA), the Older Persons Advocacy Network (OPAN) and National Seniors Australia, released a statement outlining the recommendations from the Royal Commission into Aged Care it wants adopted in the Budget.

"Much can be achieved in the next year to give older Australians genuine self-determination, hold providers accountable for failure to deliver quality care, to treat those who need support with dignity and respect, and to enable and reward excellence," said National Seniors Chief Executive, Professor John McCallum.
Among the recommendations the group wants to see put in place are:
Clearing the waiting list for Home Care Packages by no later than December 2022
An independent pricing authority specifically for aged care
An increased workforce of better skilled and trained workers to deliver the care that is needed
Require providers to publish real-time data on staffing, quality performance, financial information and consumer experience
Initiate a program of independent Care Finders to help navigate aged care, with better information and more advocacy services
Provide equitable access to health services including dental care, medication reviews, mental health services, allied health and restorative care and reablement
And a timetable outlining when the reforms will take place.
"The government must not delay reform. We are sending a clear message to the Morrison Government that older Australians expect action now," said Ian Yates, Chief Executive of COTA.
Professor McCallum and Mr Yates held a joint news conference at Parliament House on Monday in which the aged care system was described as a "train wreck".
Professor McCallum said the onus is on the government to deliver a system which makes it easier for older Australians and their families to navigate when choosing an aged care provider.
"The system has to be more simple. It's very complex and it's hard for people to do it," he said at the news conference.
The Morrison Government has said its response to the recommendations of the Royal Commission will be announced in the Budget which will be delivered on 11 May 2021.