Shoo flu!
---
So far this year there have been no flu related hospitalisations or deaths in Australia. It's a great result for seniors but what's going on?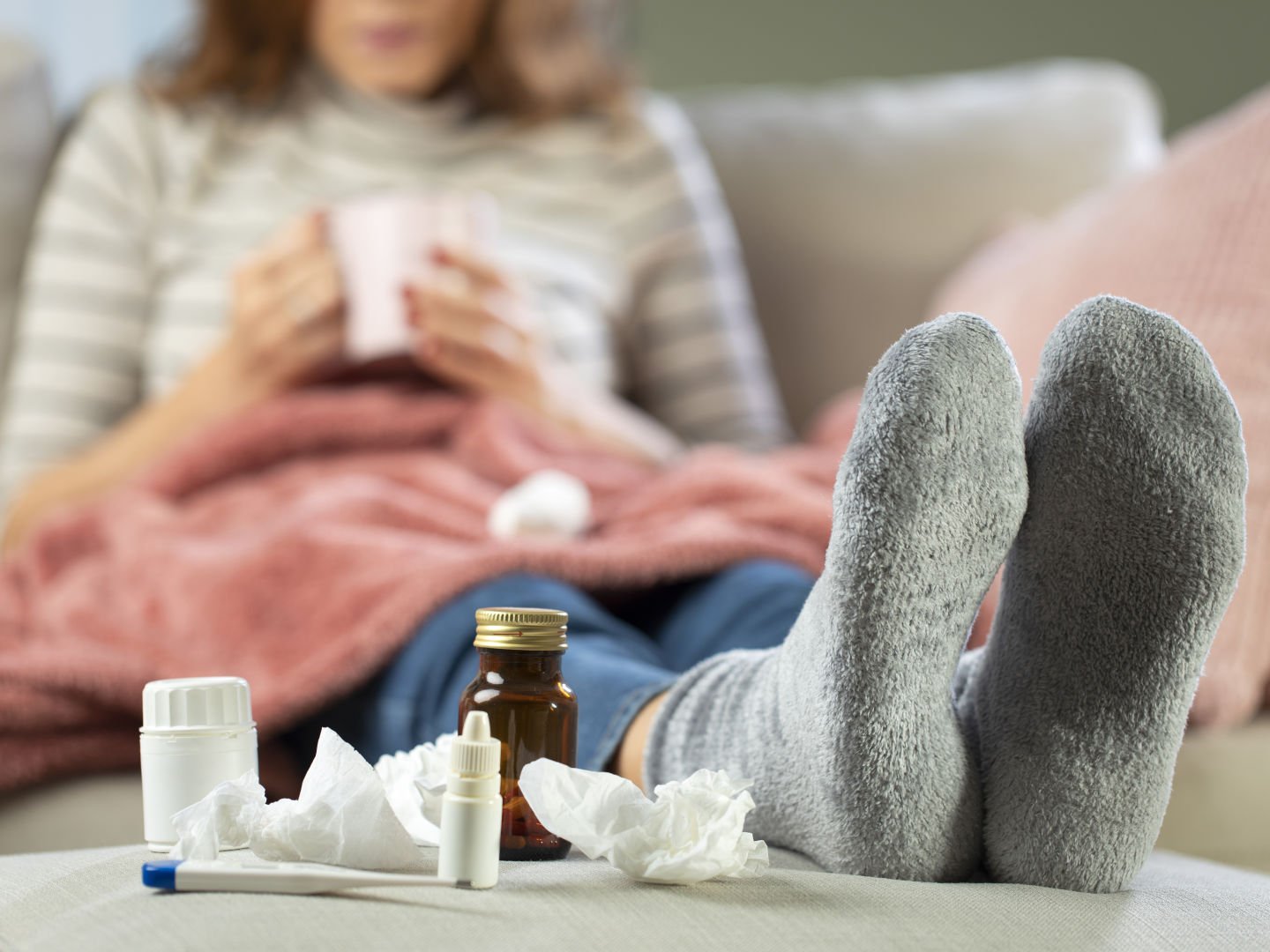 Key Points
---
Physical distancing, closed borders and good hygiene: Australian flu cases drop by 99%
Health authorities say it is still important people receive their flu vaccinations
The National Immunisation Program (NIP) funds influenza vaccines for people most at risk.
At this time of the year, many Australians are surrounded by the sights and smells that remind us of the change in seasons.
Frosted landscapes, bare tree branches on trees … cooler mornings, shorter days, the football season and ... the flu.
Traditionally at this time of the year, public health campaigns remind us about the dangers of the flu season and the importance of having the flu shot.
Recently these campaigns have been sidelined by headlines about the dangers of COVID-19 and the importance, and effectiveness, of the COVID vaccines.
The constant stream of news reports and daily conversations about lockdowns, border closures, quarantine hotels and testing centres – (terms almost unheard of a year ago) have become a part of our everyday vernacular.
If there has been a silver lining to the COVID dark cloud it is an increased awareness of good personal hygiene, hand washing and cough etiquette.

Public health measures such as border closures, lockdowns and 'social distancing' have helped to limit the transmission of COVID-19 – as well as Influenza.
A key factor has been disruption to the traditional way Influenza viruses come to Australia - from overseas. Border closures mean the importation of viruses is less likely.
According to the Australian Department of Health, "Current COVID-19 related public health measures and the community's adherence to public health measures are likely having an effect on transmission of acute respiratory infections, including influenza.
"Following historically low activity levels observed from April 2020 onwards, community influenza-like-illness activity in the year to date in 2021 remains at low levels."
This is further supported by the Royal Australian College of General Practitioners (RACGP) which states in the first two months of 2020, Australia was on track to surpass its record-breaking start to 2019, before influenza cases halved in March compared with the same in 2019.
This was followed by an even more dramatic 98% drop in April, when only 307 laboratory-confirmed cases were recorded compared to 18,691 in the corresponding period 2019.
Laboratory-confirmed influenza have also remained low since April 2020. In the year to date in 2021, there have been 294 notifications to the National Notifiable Disease Surveillance System (NNDSS) in Australia. There have been no hospital admissions recorded and no deaths.
Despite this trend, health authorities caution there is no indication of the potential severity of the 2021 flu season and it is still essential people receive their flu vaccinations ahead of the flu season – typically June to September in most parts of Australia.
The National Immunisation Program (NIP) funds influenza vaccines for people most at risk including children 6 months to 5 years and for adults more than 65 years.
To further help reduce transmission of the flu, health authorities also advise maintaining good hygiene, cough etiquette, physical distancing and quarantining when sick – all of the measures we have taken in response to help reduce the transmission of Covid.
With these precautions, it's important to remember that it is not all gloom and doom!
As they say, you can't put a price on good health, especially in the senior years.
If you are well, this time of the year can be a time of enjoyment and comfort, getting active or slowing down and truly taking-in the sights and smells of the change in seasons.
For more information about the flu vaccine for 2021 and recommended timing with the COVID vaccine, please visit the Department of Health here and the Australian Technical Advisory Group on Immunisation (ATAGI) here.

Also, ABC Radio's Coronacast takes a closer look at the incredible drop in reported flu cases in Australia so far this year.