To resuscitate or not – that is the question
---
You've given orders not to be resuscitated if you have a severe heart attack, but you're revived against your wishes. It's a nightmare for many older people and aged sector carers.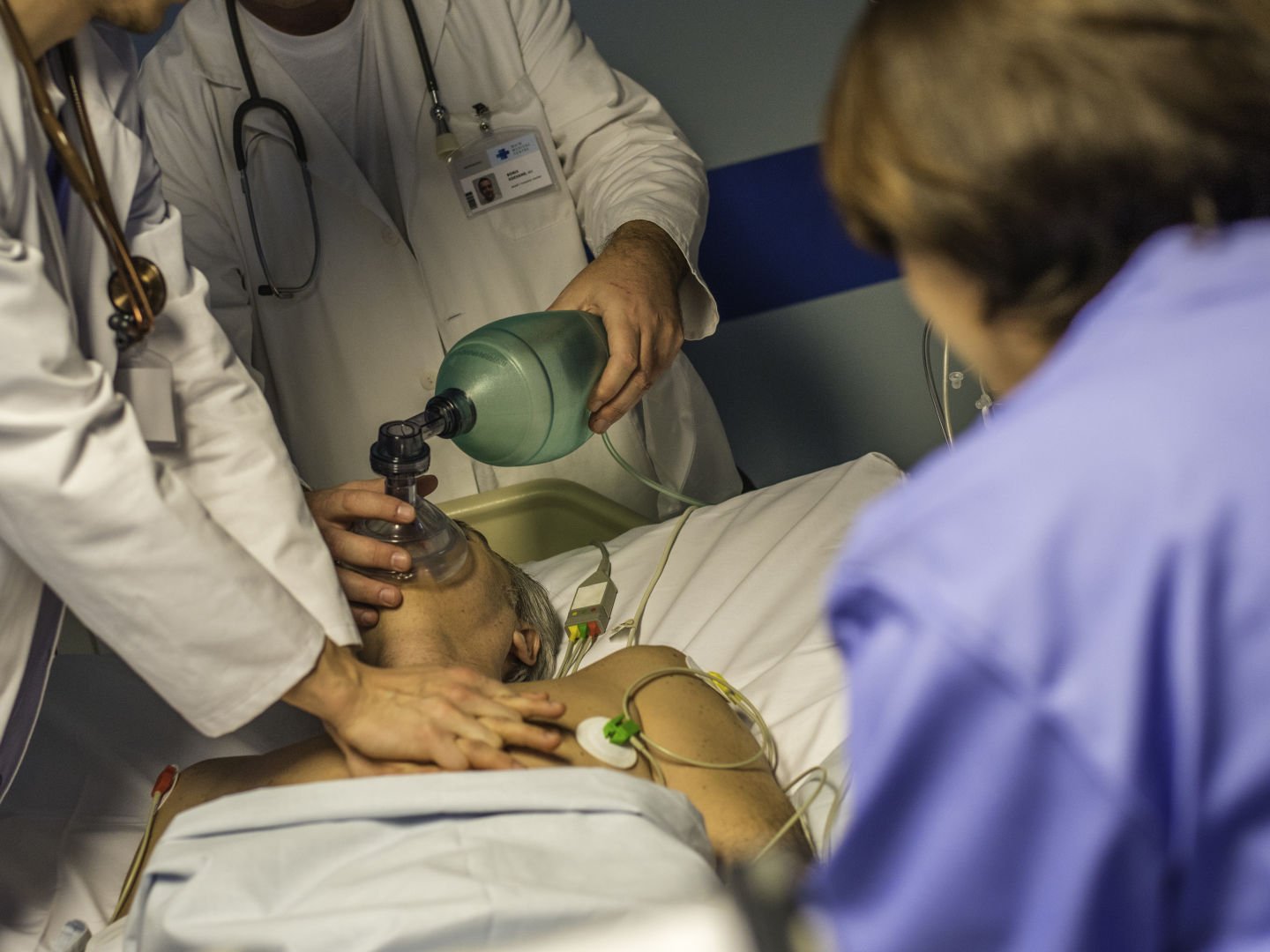 Key Points
---
Do Not Resuscitate orders (DNR) are legally binding if they can be found
Aged sector carers often cannot find DNRs and could be compelled to resuscitate
Aged people and families are encouraged to develop and clearly communicate DNRs
A new online service allows you to notify organisations that someone has died so their accounts can be closed or transferred
It is a medical and ethical issue taxing the aged care sector: a carer finds a client unresponsive and not breathing.
The worker believes the resident has a 'do not resuscitate' (DNR) order in place, but it's not documented on their carer handover sheet and they have to make the critical decision to either:
leave the resident whilst they go and find the correct documentation somewhere in their file; or
stay with the resident and begin CPR, and save time and life.
Industry says that, incredibly, the wishes of clients are often not widely known or adequately communicated to key staff working on the floor.
It is such a perplexing issue that it was raised at recent carer conferences and is the topic of discussion in HelloCare, the newsletter of aged care workers.
Nurses report residents being resuscitated even when a DNR order is in place, and the family and the resident (after he survived) came away angry and disappointed he was put through such heroic measures.
Others have revealed the stress of not being able to access the right paperwork, and therefore DNR orders cannot be enacted upon urgently.
Such an order lets the healthcare team know that, in the event of a cardiac arrest, CPR must not be conducted. Instead, healthcare staff should promote comfort and prepare for end-of-life care.
Families with aging parents or loved ones need to talk about what to do in the event of a serious or terminal event or illness, and document their decisions so that they are legally binding.
Other terms used to describe DNR order include:
No CPR,
NFR (Not for resuscitation),
NFAR (Not for attempted resuscitation),
DNAR (do not attempt resuscitation), and
AND (allow natural death).
HelloCare says that in an emergency, CPR, like other types of treatment can be provided without consent, unless there is a valid written directive to the contrary (NFR or advanced care directive).
So how is it that frail elderly people who've expressed their wishes not to be resuscitated are still subjected to such an undignified nightmare?
DNR orders have been around since the 1970s, yet there remain many difficulties in how DNR decisions are put into practice, including the use of consistent and clear documentation in progress notes/medical records to ensure everyone in the home is across the resident's decision.
Clearer, easy to find documentation during an emergency seems to be lacking despite the digitisation occurring in patient monitoring and software.
CPR itself can injure people, especially the frail or old. CPR requires someone to push on a person's rib cage with enough force to pump blood around the body.
The force used often cracks ribs. But even worse, it can lead to brain damage if the person's heart has stopped beating for a long enough period. As a result, the person might live for days and weeks in an undignified way, only to succumb to death eventually anyway.
Valid DNR orders and advance care directives are legally binding and should be enacted. But according to the sector, via HelloCare, "Without The Right Circumstances, Return To The Default Position". In other words, "If relevant documents are unable to be accessed, then the default position is that the care worker would attempt to resuscitate the individual."
However, providers have the duty of care to ensure that inappropriate resuscitation to residents doesn't happen.
The death of someone close to you can be a difficult time and there can be a lot to organise. A new service, the Australian Death Notification Service, allows you to notify multiple organisations online that someone has died so their accounts can be closed or transferred.
The service, run by the NSW Government, is available to all states and territories except the ACT. It works by matching details about a person who has died against the Australian Death Check (ADC). The ADC holds the death registration data recorded by Birth, Deaths and Marriages registries across Australia.
This service uses the information that appears on a death certificate and matches it to the ADC system. Once matched, users can choose which organisations they wish to notify and provide their own contact details for any next steps.
The big four banks were the first to get on board with the ADNS, following a pilot with innovation partner ANZ. Major telecommunications providers and the first utility provider, Sydney Water, will also join the ADNS this month. The NSW Government is working with other providers to on board them as well.
The service is available at http://deathnotification.gov.au/
Source: HelloCare