Vaccinating older people – what would you do?
---
What are the ethics around obtaining consent from loved ones who may not be capable?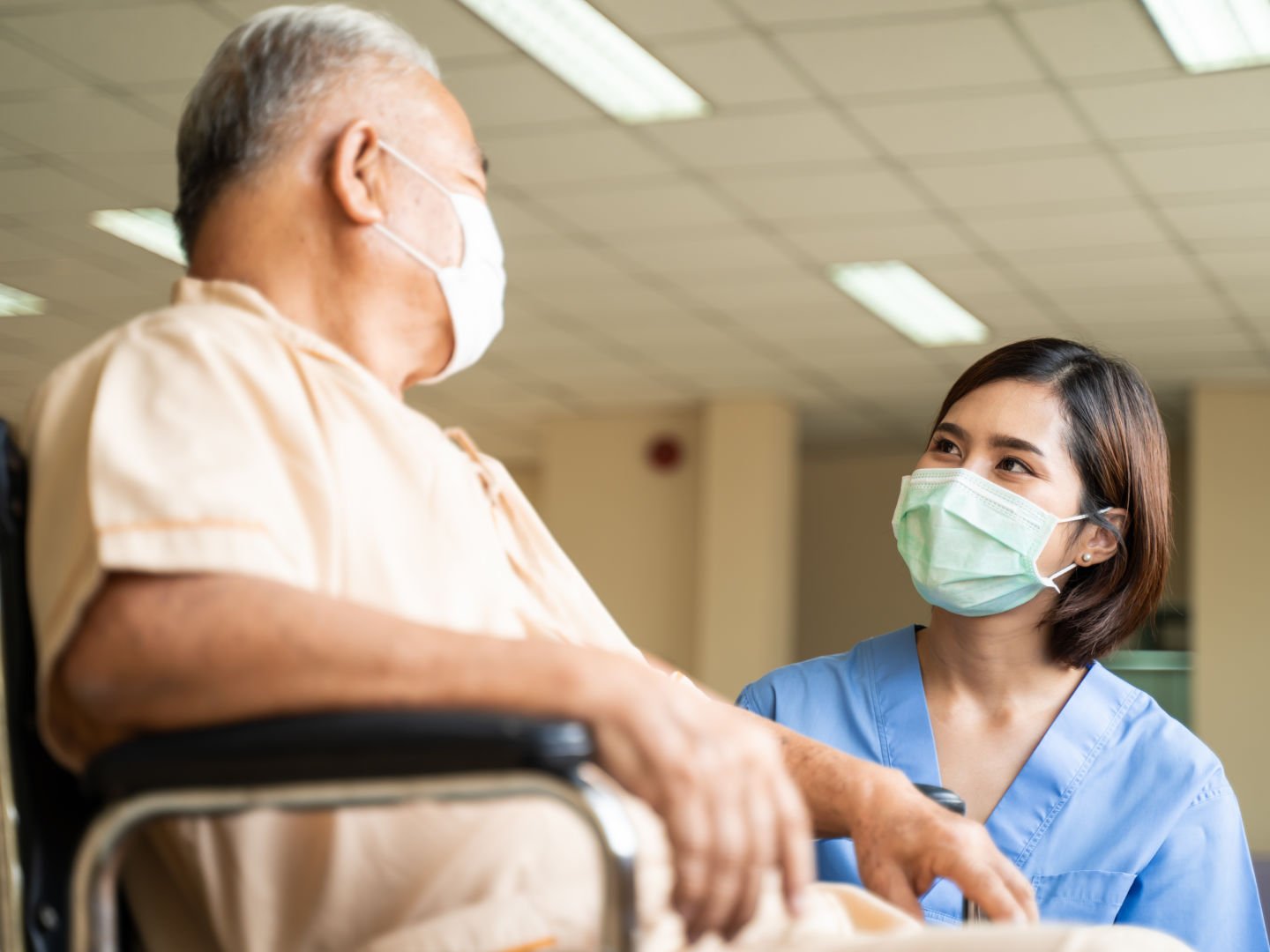 Key Points
---
Aged care residents may not be able to give consent
Staff who vaccinate must obtain consent
Substitute decision-maker is an option
It is a likely complication facing, not only the family and loved ones of aged care residents, but doctors and care staff.
Residents can often have compromised capacity to provide consent, not only for vaccinations but across a range of tricky issues.
It is this situation that is testing health authorities as they move to ensure older people feel safe, comfortable and respected during the vaccination process.
Bio-ethicist Dr Xavier Symons is a Postdoctoral Research Fellow at the Australian Catholic University. He enters this sensitive discussion with the following views, which were first published in The Conversation.
He says aged care home residents can be a vulnerable group, especially those who have dementia, or other conditions that affect their ability to communicate and process information.
Older people with dementia may also become upset and agitated when things change in their routine or living environment. This means they can easily become distressed during medical procedures.
Dr Symons says while evidence about the safety of COVID-19 vaccines is growing, it is also known mild side-effects like headaches, fevers and chills are more common in COVID mRNA vaccines than standard flu vaccines.
These mild side-effects may be exacerbated when someone is already frail and suffering from several pre-existing illnesses.
"That said, trial data suggests people over the age of 55 are less likely to experience side-effects from the Pfizer vaccine than younger people," Dr Symons said.
Health care workers will administer COVID-19 vaccines in aged care. These health-care workers must obtain consent from residents receiving the vaccine.
Dr Symons says a person is said to have capacity if they understand the information relevant to the decision, and the effect of the decision.
"In the case of vaccination for COVID-19, people must understand they are receiving a vaccine for coronavirus. They must also be made aware of relevant risks and benefits of the vaccine," he said.
The concept becomes more complicated when a patient has a condition like dementia, as their decision-making capacity can ebb and flow depending on the time of day, their location, and the support they have when receiving information.
Unfortunately, the stigma surrounding ageing and physical and cognitive decline means older patients are sometimes subject to prejudice and inappropriate treatment.
Dr Symons warns it's important clinicians avoid making assumptions about older patients' decision-making capacity before speaking to them, and then provide information in a manner the person can understand.
He says when health-care workers determine a person doesn't have capacity to consent, they will require what's called a substitute decision-maker. This is usually someone who has a close and continuing relationship with the person, such as a partner or other family member.
"Many people, particularly in aged-care settings, would have completed the relevant legal documentation to appoint a substitute decision-maker (sometimes known as medical power of attorney). Where a substitute decision-maker has not been appointed, aged-care staff must determine who is legally allowed to make decisions on behalf of the patient," Dr Symons wrote in The Conversation.
Many countries are already weeks or months into their vaccine rollout, and could offer valuable information.
One challenge that's arisen overseas has been tracking down substitute decision-makers when they're needed. This process can sometimes take days or weeks.
We should also be prepared for complex situations where substitute decision-makers refuse vaccination for those in their care. In a recent case in the United Kingdom, the British Court of Protection ruled it was in the best interests of an 80-year-old woman with dementia and diabetes living in a care home to have the COVID-19 vaccine, despite her son's objections.
Dr Symonds predicts similar situations could occur here, and advises that aged-care staff should contact substitute decision-makers as soon as possible to avoid unnecessary conflicts.
"Some aged-care providers have already released messages to residents and their families addressing common concerns about vaccination in general, and COVID-19 vaccines in particular," he said.
Dr Symons predicts medical practitioners will be under pressure to deliver COVID-19 vaccines quickly.
He warns: "It already takes significant time and resources to deliver vaccines in aged-care homes, and there may be a temptation to give less importance to consent procedures.
"But it's vital COVID-19 vaccines are given in a manner that respects the autonomy and dignity of older members of the community.
This is particularly important in light of the disastrous response to COVID-19 outbreaks in aged-care facilities during the height of the pandemic in Australia and around the world. Residents' dignity and autonomy has already been violated once, and we can and should avoid a repeat."