When was the last time your GP listened to your heart?
---
How to keep on top of your heart health. This article is sponsored content from Edwards Lifesciences.
Sponsored Story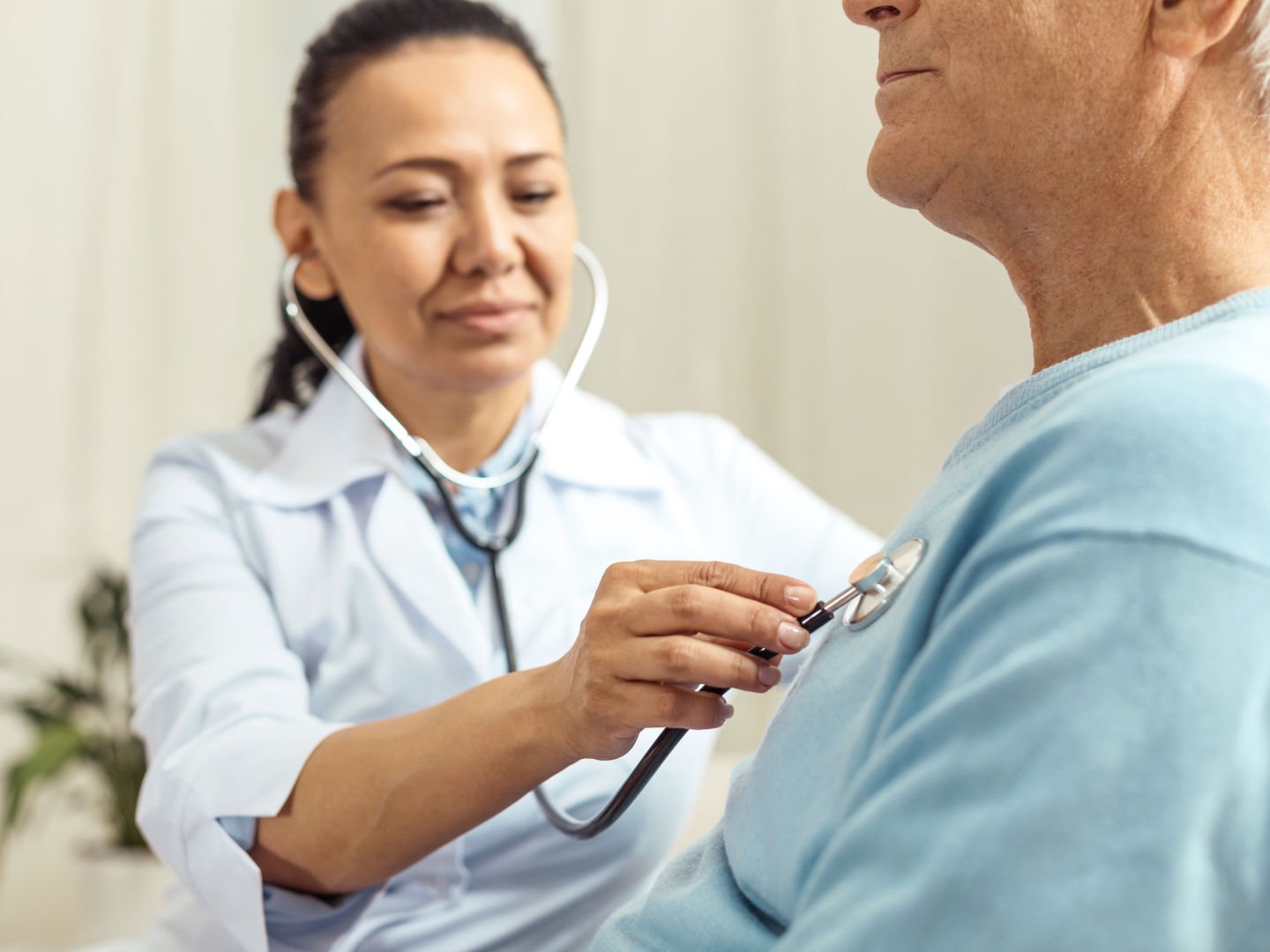 Placing a stethoscope to the chest is the first step to identifying heart valve disease.¹ However, a recent study showed that 4 out of 10 Australians over the age of 60 say their doctor rarely or never checks their heart.²
Heart valve disease is a disease affecting 1 in 8 people over the age of 75 and is one of the most prevalent and serious conditions impacting older people in Australia.³ The most common type is called aortic stenosis which is the narrowing of the aortic valve making it harder to pump blood around the body. Symptoms are often associated with general signs of ageing. You may notice you are becoming short of breath walking to the shops or feel dizzy standing up and assume you're just getting a little older, but it could be your heart.⁴
It is estimated that there are roughly 66,000 Australians currently living with severe aortic stenosis, however just over 7,000 receive treatment each year.⁵Unfortunately, up to half of the people who develop symptoms of aortic stenosis may not survive within two years, unless they have a valve replacement.⁶
The sooner heart valve disease is identified, the sooner someone can receive treatment. Placing a stethoscope to the chest is the first step to identify heart valve disease.¹ To ensure you are having a thorough heart check, ask your GP to listen to your heart.
To learn more about aortic stenosis, go to NewHeartValve.com.au
¹Grimard B.H. Aortic Stenosis: Diagnosis and Treatment. Amer Cad Fam Phys. 2016:371-377
²According to a survey Heart Health – Australia conducted by YouGov (2020) of 1023 New Zealanders over the age of 60 years old, commissioned by Edwards Lifesciences on 6-19 October 2020 [unpublished raw data]

³Nkomo VT, Gardin JM, Skelton TN et al. Burden of valvular heart diseases: a population-based study. Lancet 2006;368:1005–11

⁴Mayo Clinic Staff. www.mayoclinic.com https://www.mayoclinic.org/diseases-conditions/aortic-stenosis/symptoms-causes/syc-20353139. Accessed December 7, 2020.

⁵Ipsos AS Patient Drop-off Australia, March 2021
⁶Wait S, Krishnaswamy P, Borregaard B, Näumann J, Pearce K, Sitges M, Johnson N, Nolan P, De Paulis R, Woan W, Wojakowski W. 2020. Heart valve disease: working together to create a better patient journey. London: The Health Policy Partnership and the Global Heart Hub