Why do we need a COVID-19 booster shot?
---
You've had two jabs of the COVID-19 vaccine. So why is the government now saying you need to have another one? Let's take a look.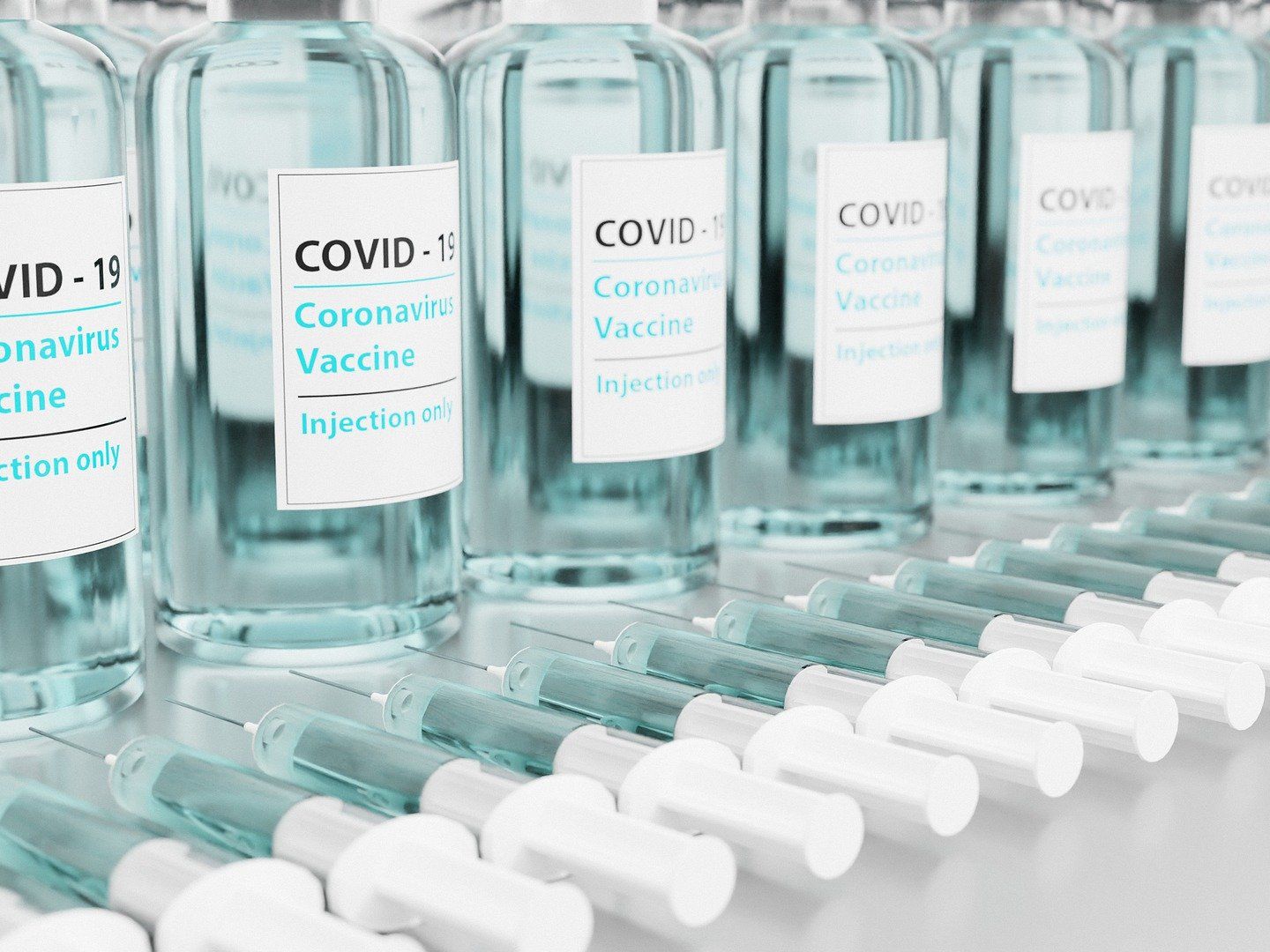 On Monday, the government launched a new booster vaccination program which will mean adults who received their second COVID-19 vaccine more than six months ago are now eligible for a booster shot.
With 80.6% of Australians over 16 now double vaccinated, many are now asking why do we need another shot and how effective is it?
According to the Government's expert advisory group on vaccines, Pfizer is the preferred booster vaccine, with Astra Zeneca also available to those who received it for their primary course or who have an adverse reaction to mRNA vaccines.
Moderna vaccines will be included as part of the program, however they are still waiting on the green light from Australia's medical regulator, the Therapeutic Goods Administration (TGA).
Two doses of the COVID-19 vaccine allow you to reach a standard level of protection known as a 'primary schedule'. Most people with this level of cover are considered fully immunised. However, those who are severely immunocompromised need to have three shots to reach primary schedule.

The primary schedule helps your body to build the immunity needed to detect and fight the COVID-19 virus.
Dr Deborah Cromer from the Infection Epidemiology and Policy Analytics Group at the Kirby Institute told ABC News that "As the amount of antibodies in your system decreases over time, the chance that you will get infection and then symptoms and more severe disease increases."
What this means is, over time, your body may forget what it has already learned, which can leave you susceptible to infection. A booster shot helps to remind your body and keep your immunity level at its strongest.
We have booster vaccines for a range of other illnesses like whooping cough and tetanus, which helps protect us from these diseases as our immunity wanes.
"A booster dose, six or more months after the second dose, will make sure that the protection from the first dose is even stronger and longer lasting and should help prevent the spread of the virus," said Health Minister, Greg Hunt in a statement
The latest research from Israel – which is currently well ahead of the rest of the world with its vaccination program – shows a booster shot is particularly beneficial for those older than 60.
The head of the TGA, Professor John Skerritt said "Their chance of becoming seriously ill and getting infected was very significantly reduced with a third dose booster."
The study involved participants who had received a booster dose at least 5 months after their second Pfizer vaccination. It found that those who had received a booster had 10 times lower rates of COVID-19 and 20 times lower rates of severe illness.
What if you don't get the same vaccine you initially received? Will you still be protected? Professor Skerritt said evidence from overseas indicates using different vaccines is effective.
"Mixing and matching, so for example, two AstraZenecas, and then a Pfizer, or even one AstraZeneca and a Pfizer, actually gives a really good immune response," he said.
You will be eligible to receive the booster shot if more than six months have passed since you received your second dose of the COVID-19 vaccine. That means if you received your vaccination on or before 8 May 2021, you are now eligible.
As with the initial rollout, those in the aged care and disability sector will be prioritised, however the third vaccine is open to anyone over 18 who received their second vaccination more than six months ago.
Children aged under 18 are currently not eligible for booster shots.
Like the first and second doses, you can get a booster vaccine from a vaccine clinic or eligible GP clinic. You can book via the government's Vaccine Clinic Finder or contacting a GP practice directly to see if they offer it.
You don't need to book your booster vaccine at the same place you received your first and second doses.
Like the first and second doses, the COVID-19 booster vaccine is free in Australia.
Current advice from the government is if you have received two doses of an approved vaccine then you are considered fully vaccinated.
Mr Hunt said the freedoms for fully vaccinated Australians are "based on the medical advice and the medical advice is that two doses represents full vaccination."
Each state may have different rules, so keep an eye on your state government's latest advice.
If you do receive a vaccine booster, your Medicare vaccine records will be updated to reflect that you've received a third vaccine.
The short answer is, it depends.
Each state currently has their own rules about who can and can't travel there, so it's best to refer to your planned destination's latest government travel advice before you make plans or depart.
International travel is more complicated. To leave or return to Australia, you are only currently required to have proof of two doses of the approved COVID-19 vaccine in order to travel and be considered fully vaccinated.
That said, other countries have different requirements with some further along in their vaccination programs. Israel, for example, now requires travelers to prove they have received their second dose or booster within six months of their intended arrival date. They will then be issued a 'green pass' which will be valid for only six months afterwards. Austria and Croatia's vaccine certificates also have a 270-day validity, and requires a booster after this to enter.
As we've seen over the last two years, things can change quickly – so keep a close eye on your planned destination, flight and Australia's travel requirements.
For more international travel tips, take a look at our article from last week's Connect.
The government's answer is maybe.
"The epidemiology and history still has to be determined on that," Mr Hunt said.
With future variants likely to change things, we'll just have to wait and see.
Sources: ABC News, ABC News & The Guardian