Blueprint tackles chronic wounds 'epidemic'
---
We're paying more for wound care. Here's how to cut costs.

Image source: msmedical.com.au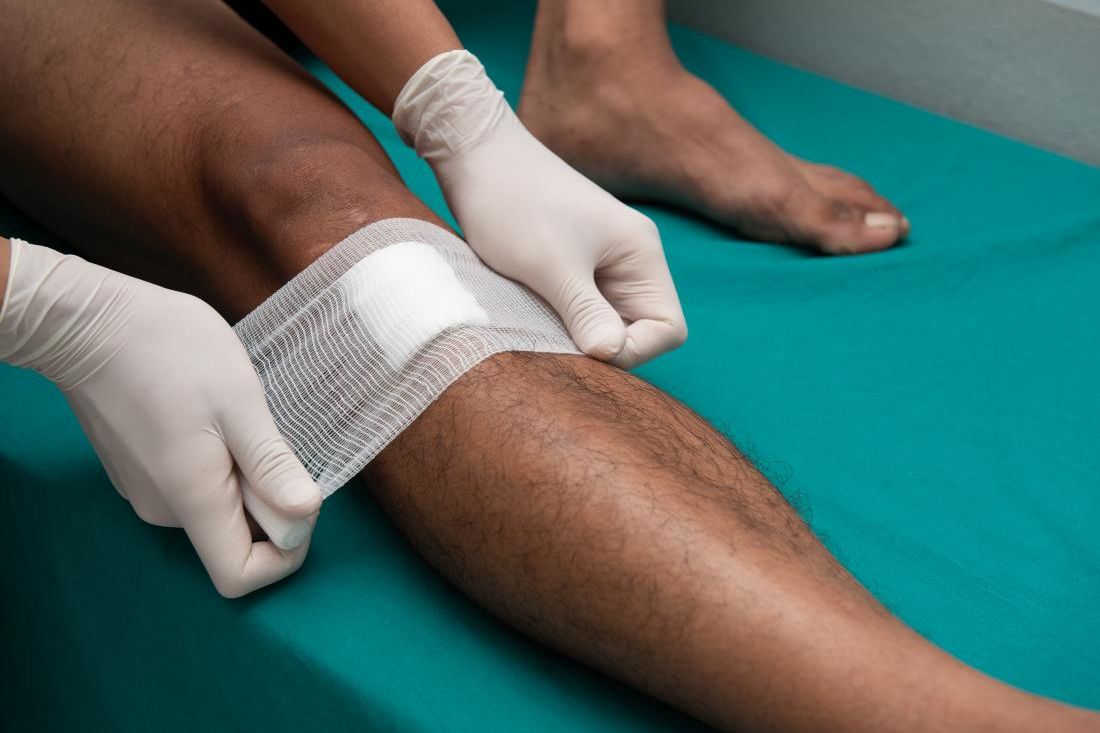 Key Points
---
'Hidden epidemic' of chronic wound care costs Australia $3 billion a year
Out of pocket costs stopping seniors seeking treatment
Seniors most at risk – know the warning signs
Older people suffer chronic wounds more than most and the out-of-pocket costs are stopping those in need from seeking and receiving treatment. This has resulted in Australia's "hidden chronic wound epidemic" – and leading peak body, Wounds Australia, is calling on the federal government to reduce out of pocket costs for chronic wound patients.
Most patients with chronic wound are over 65 years of age, and the average out of pocket costs are about $340 per month – or nearly $4,000 each year.
Wounds Australia says the expense forces pensioners or retirees to miss suitable care, resulting in a "vicious cycle" of deteriorating physical and mental health.
To help drive change in this area, Wounds Australia developed an 11-point plan calling for changes to how the government structures spending and manages out of pocket costs.
Wounds Australia Chair, Hayley Ryan said the plan would save hundreds of millions of dollars for the nation's health and aged care budgets.
The plan includes:
Allocating a dedicated Medicare Benefits Schedule (MBS) item to wound care.
Subsidising wound products for people at risk of venous leg ulcers, diabetic foot ulcers and over 65s.
A public health campaign to alert people to warning signs and risk factors.
Wound care training for primary health care and aged care workforces, particularly in rural and remote areas.
The mapping of care pathways for chronic wound care.
A study to determine incidence, financial impacts, specific pressures on the aged care and health care systems, and complications faced by patients.
Making Wounds Australia the primary resource for achieving and adopting best practice wound care.
Implementing a model of collaboration between hospital-based and private practice wound care experts.
Wound care units in aged care and healthcare tertiary courses – including medicine and nursing degrees.
The appointment of Wounds Australia to formally work with government in the design and delivery of wound care units in tertiary courses.
The reimbursement of education and training costs for the prevention and treatment of pressure injuries home support, home care and residential aged care providers.
Wounds Australia said more than 420,000 people develop a chronic wound each year, costing the government at least $3 billion annually, along with significant productivity losses.
"The loss in economic activity is untold millions," Ms Ryan said.
The cost to individuals themselves is also significant, with individuals spending $340 per month on average on dressings and painkillers. Chronic wounds can also stop people from working, studying and enjoying activities, which can lead to damaged mental health.
Understanding who is at risk can help individuals and healthcare providers with preventing wounds from becoming chronic and fast-track treatment. So, who is most at risk? You guessed it, older people and those with health complications.
"Sadly, they are also the people who are least able to afford treatment," Ms Ryan said.
Warning signs that an ordinary wound has become a chronic wound include:
Taking more than a month to heal or reccuring for no apparent reason
Pain and heat
An unpleasant odour
A thick, yellowish discharge.
The greatest risk factors are people who are:
Over 65 years of age
Suffering from chronic illnesses like diabetes, cardiovascular disease and renal disease
Struggling with mobility
Obese
Healthcare professionals qualified to give advice and treatment include:
Doctors
Nurses
Pharmacists
Podiatrists
Aboriginal and Torres Strait Islander health workers
Diabetes educators
Some physiotherapists, occupational therapists and dieticians.
To learn more about wound care, visit the Wounds Australia website.