Can seniors really retire to a university?
---
Planning your retirement dream-home or aged care facility? How about going to university?

Image source: University of Wollongong.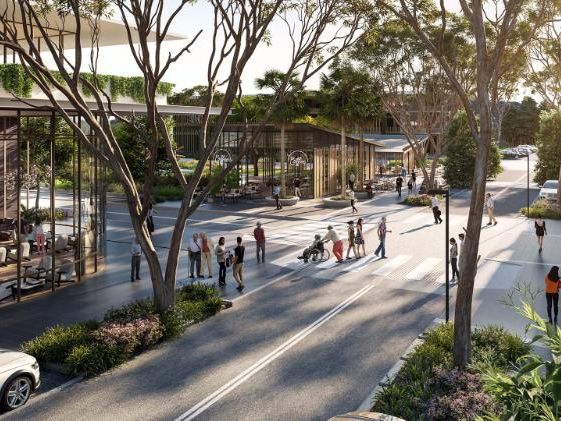 Key Points
---
Generations will mix at a planned university residential and study precinct
Aim is to overcome seniors isolation and loneliness
Project meshes seniors into learning, research and health care studies
Imagine this – university students asking aged care residents the way to lecture theatres and the university cafeteria! A dream? Maybe not.
What's touted as Australia's 'first intergenerational university community' could enable retirees and aged care residents living on-campus together with students and even pre-schoolers.
A key focus of the development is to overcome the disconnection and community isolation experienced by many seniors today.
The University of Wollongong project, planned for a 3.5 hectare site on campus and costing $250 million is now with the City Council and dubbed by the university as its "world-class Health and Wellbeing Precinct" – the first in Australia.
The precinct will combine health research and teaching with patient-centred, multidisciplinary health facilities and independent housing for over 55s.
a large green open space open to the whole community;
a university-run Health Centre combining community health services with a focus on teaching and research activities in health;
an Independent Living Retirement complex of up to 240 apartments and operated by Lendlease
Residential aged care facility with approximately 120-144 beds;
Childcare Centre with approximately 80-100 places;
Community facilities including a wellness centre, café and community hub;
Neighbourhood retail to service the Precinct;
Sustainability features such as solar energy and water-sensitive urban design.
Construction is proposed to commence in 2022 and the first facilities expected to be fully operational by 2024.
University of Wollongong Vice-Chancellor, Paul Wellings, said the precinct was a "groundbreaking" project.
"The Health and Wellbeing Precinct is a truly transformative project that will focus on one of the great challenges of our time: an ageing population, and deliver innovative research and education solutions.
"By fostering collaboration across higher education, industry, health care providers, government and the community, this project will enable education, research and service delivery that benefits local residents and influences how health and aged care is delivered far beyond our region," the VC said.
The development is still in its early stages but you'd be forgiven for asking - what about a bowling club and golf course and how about a swimming pool?
Source: University of Wollongong