Dementia battle wins photographic award
---
Alzheimers' disease doesn't respect boundaries. This family's struggle is a lesson for us all.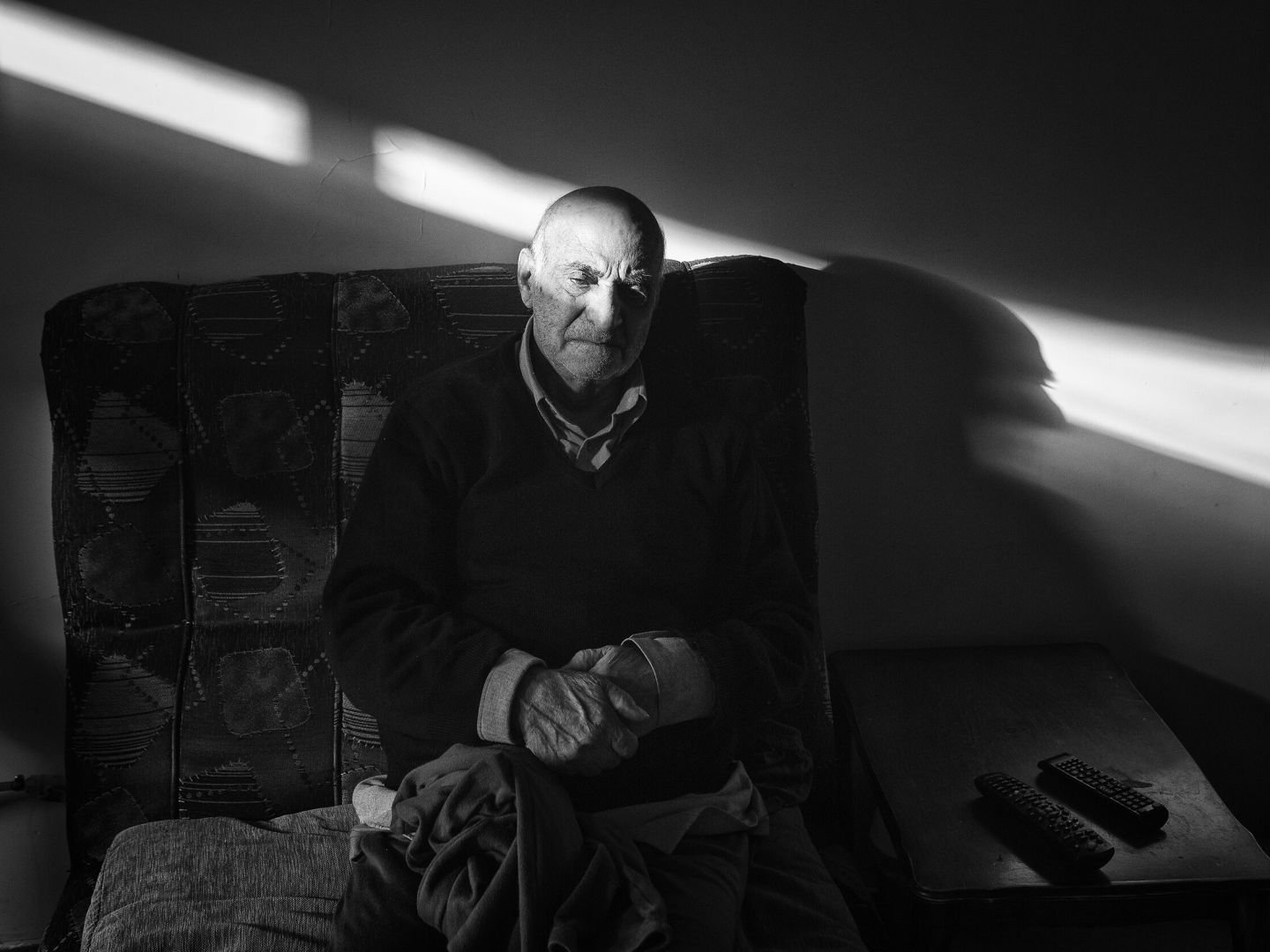 Iranian photographer Jalal Shamsazaran began photographing his father's Alzheimers' journey, a project he titled 'The loss of oral history (The agony of remembering)'.
Tens of thousands of kilometres away his work was awarded the Bob and Diane Fund grant for 2020, an Australian annual award that recognises the work of a photographer telling the stories of people living with Alzheimer's disease or dementia.
Mr Shamsazaran's aunt also has Alzheimer's disease, "a path that my grandfather had taken as well. This disease is hereditary in our family. My father's present condition may end up being my own in the future."
In captions that accompany his photographs he says, "Among all this misery, there is just my mother and myself. She has always stood with my father through thick and thin, and her calmness and courage have allowed me to discover love, compassion and empathy. For my father and many other fathers in a similar predicament, the toll of this disease is not only the loss of memory but also of the oral history of my country during those turbulent years of suffocation, censorship and humiliation."
Speaking by email to HelloCare, Mr Shamsazan said, "My Dad was a social one … but after Alzheimer's disease, he gradually became depressed and somewhat isolated. Most of the time he cried when he talked about the past, and he became silent when he could not easily communicate with those around him."
To see the photos and read more about Jalal Shamsazan, his father and family and learn more about the Bob and Diane Fund, click here. HelloCare's story is available here.