How to live to 100
---
As a super fund with a history spanning more than 100 years, QSuper has witnessed a lot of change. So have eight of their members who have also passed the century milestone. So, what's the secret to a long life?

This is sponsored content by QSuper.
Sponsored Story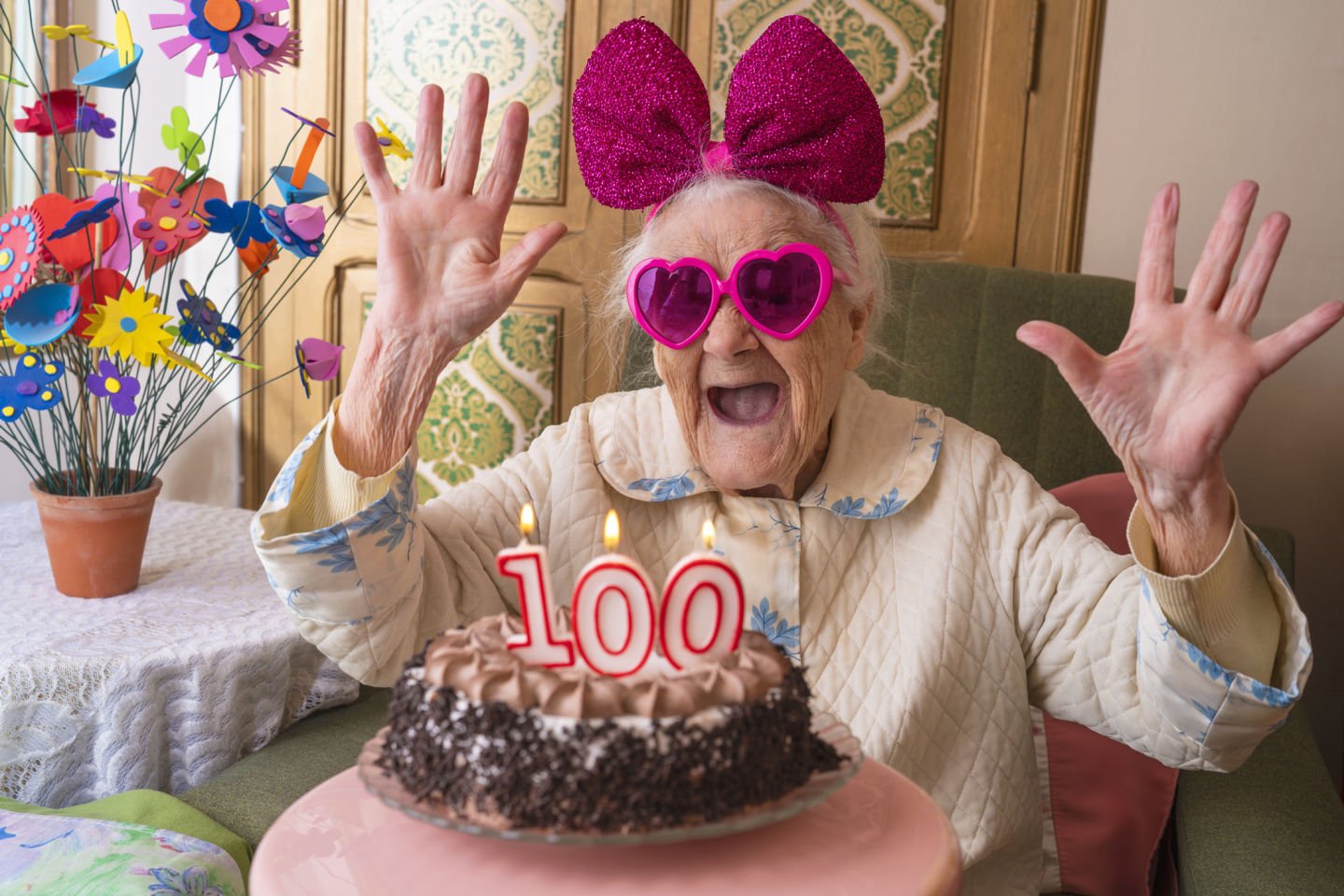 QSuper's origins date back to 1913 when they were established in Queensland to help Australians save for retirement and provide financial support in the event of unexpected illness.
Over the years, QSuper has introduced new products and services, and today, they are one of the nation's oldest and largest superannuation funds.
Joyce credits her long life and good health to some well-established habits, as well as her positive attitude.
"Green tea, vitamin E, lots of laughter and lots of love," she explained.
"And my family are wonderful. They keep me laughing."
Joyce's quick wit, lively nature and sense of humour are well-known to her friends and family.
Joyce's son, John Sharman, described her as "a peacemaker, energetic and bright".
"There's always been a lot of laughter in the family," John said.
"Her family started a tradition over 100 years ago of meeting every second Thursday for lunch. The tradition is still going on, it's about keeping the family spirit alive."
Joyce has also been an active community member in the Brisbane suburb of Mitchelton where she was born and has lived for almost all of her life. In fact, she became president of the Probus Club of Everton when she was 91 years old.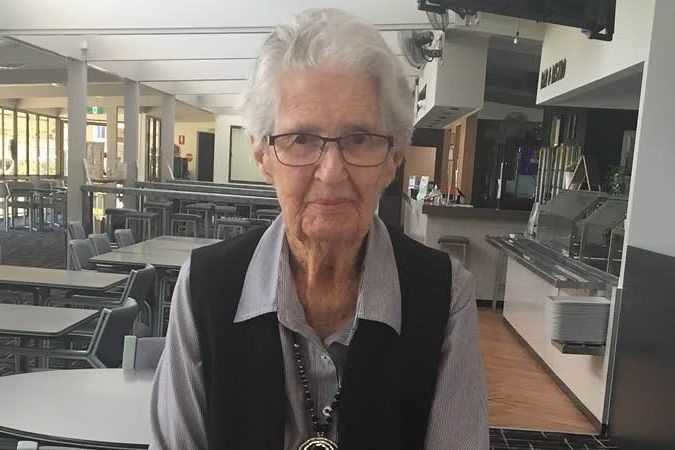 ​One of QSuper's most recent centenarians is Joyce Sharman (pictured) of Brisbane, who was born just eight years after QSuper was formed and celebrated her 100th birthday in August.
Joyce remembers suburban Mitchelton as "the country" when she was a young woman, with dairy farms, vineyards and market gardens dominating the area.
She grew up across the street from her future husband William (Bill) Sharman. The pair married in 1943 when he was on leave from fighting in World War II at Milne Bay in Papua New Guinea.
Joyce worked as a clerk and adding machine operator for magazine distribution company Gordon and Gotch, and during WWII, became a delivery driver for her father's confectionary manufacturing business, Pearson's Confectionary.
Joyce and Bill had three children: John, Russell and Stephen (deceased). Bill passed away in 2020.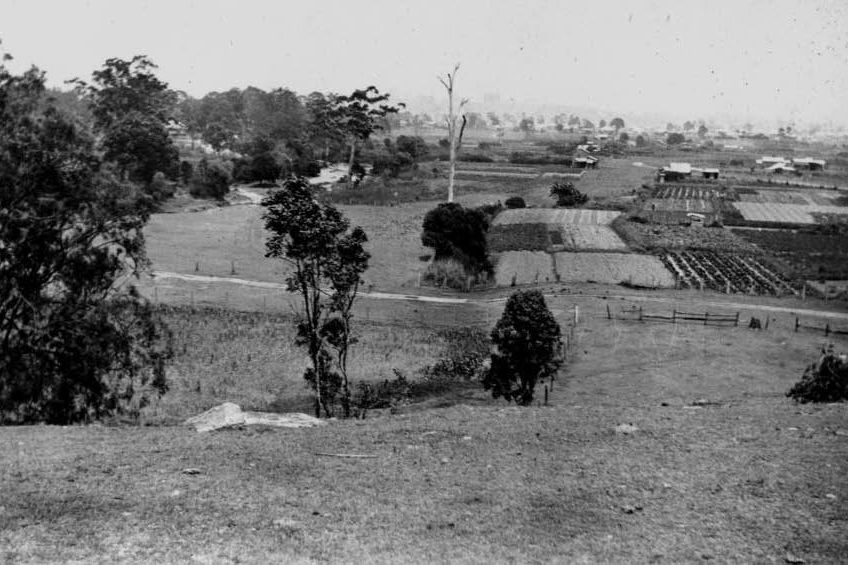 Looking down onto the Chinese Market Gardens at Mitchelton, Brisbane; on the left is where Brookside is now. Sourced from Wikimedia Commons.
Joyce notes the many improvements she has seen for women over the decades, from new inventions to help with household chores, to having more opportunities to support themselves financially, and broader options for their future.

With other local women, Joyce helped to establish the Mitchelton Preschooling Centre as there were no services in the area to mind older children when mothers needed to make a trip "into town".
"Mothers of the district had no doctor, no mother's clinic, all we had was a district nurse. If we needed help with the babies, we had to go to the clinic in Fortitude Valley," she said.
She is also a foundation member of the Everton Park Ladies Bowling Club.
Joyce is not the only Sharman to enjoy the benefits of being a QSuper member, her late husband Bill was also a member, as are her sons John and Russell.
John, who is semi-retired at 76 years old, has been with QSuper for most of his working life.
"I'm very, very happy to be a QSuper member because I don't have to worry about my money," John said.
"Yes, I do check my balance. But in the long-term, I can relax knowing I have people looking after my investments who know what they are doing."
The opinions expressed and those providing comments are theirs alone, and do not necessarily reflect the opinions of the QSuper Board. No responsibility is taken for the accuracy of any of the information supplied and you should seek advice for your circumstances.