Over 55? This company wants to give you an internship
---
Fighting ageism – one internship at a time.
Image credit: 'The Intern' World Magazine
Have you seen 'The Intern'? The movie starring Robert De Niro as 70-year old Ben Whittaker who realises he is not cut out for retirement and applies to become a senior intern at an online fashion site. Despite initial scepticism over his ability to fit in, Whittaker excels in the role and becomes popular with his co-workers, including the CEO.
It might sound like something only Hollywood could conjure up, but one organisation in Australia is offering a similar opportunity for people over the age of 55.
Creative agency Thinkerbell recently announced an eight-week paid internship to address the growing age gap in the majority of companies operating in advertising.
Emma O'Leary, Thinkerbell's Agency C.O.P (culture, operations & people) told human resources company, HRD, that older Australians are "massively underrepresented in the advertising industry".
O'Leary cited research that just five percent of ad agency employees globally are over 50, with the median age for employees sitting at 38.
"We hope by launching Thrive@55, we can do our bit to address the ageism issue faced by our older generation in the advertising industry. We also want to help spark authentic action in other industries," O'Leary said.
"We know that there is a wealth of talent, knowledge and life experience that our older generation brings."
Specifically, the company is looking for people over 55 who can bring their experience to the agency, across creative, account management, office management, finance, media, digital services, illustration, strategy and photography.
"You could be a retired hotel concierge that's interested in running our front of house, a detective who wants to do some insights work, or a newspaper cartoonist who's looking for the next creative challenge," O'Leary said.
"We don't mind where your experience comes from, as long as you think you have something to give to our industry".
O'Leary added that there have always been ageism issues in the advertising industry, long before COVID-19.
A 2018 report by the Australian Human Rights Commission found that almost one third of Australian employers are reluctant to hire job applicants beyond a certain age.
For seven in 10 companies, the cut-off age for candidates is 50 – even though setting an age limit on job applicants is against the law in Australia.
"This year has been challenging for so many, both in and out of the workforce," said O'Leary.
"COVID-19 hasn't discriminated, with many people of all ages losing jobs. So, you combine that with an ageism issue, and I'm sure the older generation are finding it even tougher than usual to find employment.
"The response so far has shown that there is absolutely an appetite to talk about and address ageism."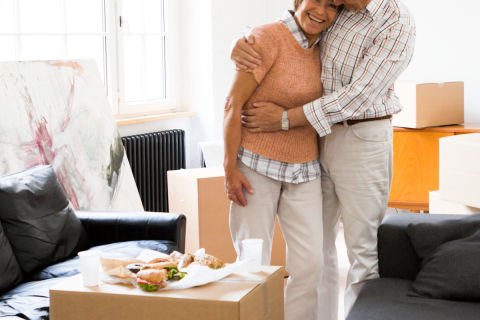 As a National Seniors member you can now download your free Homesuite Property Report to learn the estimated value of your home.