Santa pays early visit to retiree who gets the sack!
---
A Queensland man becomes a millionaire overnight. So, what does he buy?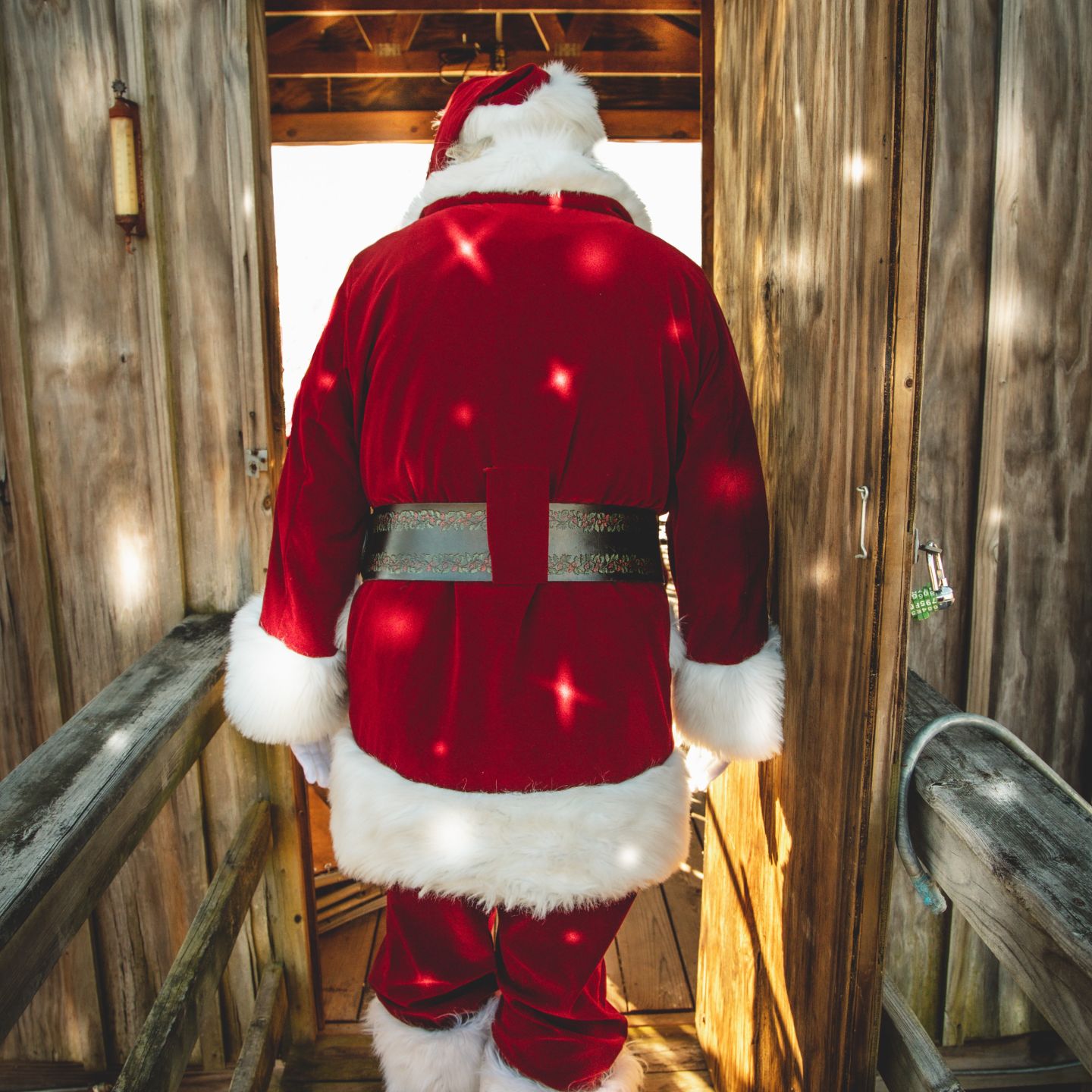 An aged illegal traveller with a flowing white beard who didn't declare his pet reindeer has turned the tables on the police, reporting the theft of his bag of goodies destined for all the world's good little boys and girls.
He says he left the priceless bag somewhere in the southern Brisbane suburb of Beenleigh while doing a practice fly-over for Christmas Eve. Beenleigh is famous for distilling rum, and Police are following that line of investigation.
Nevertheless, the old chap says he must have misplaced the sack of toys and some "other goodies" while he was feeling tired and emotional in Beenleigh. He's calling on the "thief" to return the sack and "save Christmas".
The theft occurred as a Beenleigh retiree and father announced he'd become an overnight millionaire.
The man claims it was thanks to winning a national lottery where he picked up a cool $1 million.
"I felt my heart racing and almost dropped the phone when they told me I'd won!"
Apparently, the man shares the snowy bearded claimant's affliction of memory loss, saying he "questioned whether I was awake or dreaming".
Police are investigating whether the two men knew each other and spent any time together on the night of the alleged theft possibly at one of the town's establishments of refreshment.
Retracing his steps through the old former sugar town, the newly minted millionaire, who wants to remain anonymous, said he'd purchased the winning ticket at the Beenleigh Mall Newsagency.
On hearing he'd won, the retiree is reported to have said, "You're joking! One million dollars? I've won a million dollars?".
"Can I tell you something, I was just looking at the results when you rang. It said there was a Queensland winner and that Queensland winner is me!
"I don't know what to say. "I'm going to drop the phone I'm shaking so much. I can hardly talk!"
But talk he did, and told anyone who would listen how he might use his windfall.
"My family are going to be rapt because they're going to benefit," he said. "I'm going to buy my daughter a house. She's been looking for a while, but prices are all over the place. I can't wait to ring my daughter and tell her. She won't believe me."
"I don't need much, but I might upgrade the car and get a Hyundai."
Police have released the reindeer, while the white bearded man was last seen visiting a certain Beenleigh newsagent.