Senior Australians and navigating technology
---
We've all heard the stereotypes about older people and technology. While the digital divide is a serious issue and we recognise that many of our members are not online for many reasons, anecdotal evidence suggests the technological abilities of older Australians are underestimated.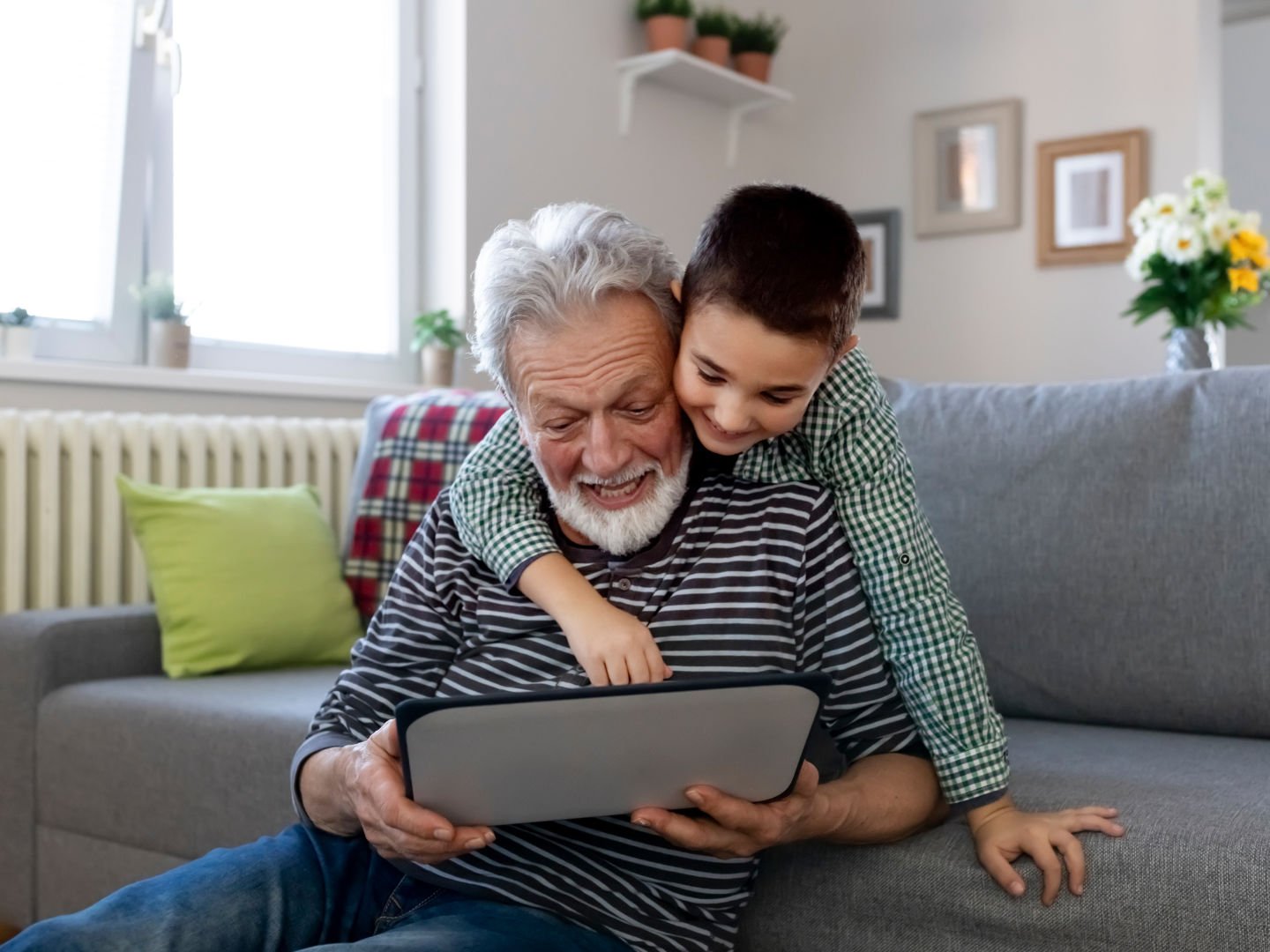 It's time to set the record straight. We sat down with Tony, a National Seniors member and Digital Mentor for the Be Connected digital skills program.
National Seniors is participating in the program and mentors like Tony are doing a great job enhancing seniors' skills in using computers, laptops and mobile phones. Connect wanted to find out more, so we talked to him about his day-to-day life, what he does as a digital mentor and what he loves about helping others navigate technology.
My working career was in engineering, transportation and management. Computing was an integral part of my work since the introduction of the first PCs in the early 90s. I am now retired and enjoy time with my kids, grandkids and doing the odd bit of volunteering. I hope that soon we will be able to get back to overseas travel as well.
A Digital Mentor is someone who is trained by National Seniors to help others understand and better use technology such as computers, smartphones and devices. Being a digital mentor fits around my everyday activities. I enjoy helping people and find that I can use my working knowledge of day-to-day computer systems and software to assist others to build their skills in this area.
Since we volunteered for the role, our trainer David knew that we all had a basic working knowledge of the popular software platforms and systems such as Facebook, Facebook Messenger, Whatsapp, Internet browsers like Google Chrome, Firefox, Brave and Microsoft Edge and software operating systems like Windows and MacOS. His training was therefore focused on showing us how to understand our trainees needs and the most effective ways of providing coaching and help for them.
While not in any respect a professional software trainer, I've had years of using the basic computing platforms and office systems so I was confident that I could provide basic guidance. When in doubt with a particular issue there is always 'Dr Google' or 'Duck Duck Go' to consult and fill in the gaps in my knowledge. If I am stumped on an issue with a trainee, demonstrating the ways to find answers on the internet is a great way to build their independence. My other tactic is just to mess about with the software menus and find something that works.
Watching others learn, gain independence and confidence with their systems and equipment.
Be Connected is a federal government-funded digital skills program for older Australians. As part of this program, National Seniors has been helping train mentors who in turn will directly help seniors better use digital communications technology such as computers, smartphones and devices.
The Be Connected program has already helped 750,000 people to be more confident and safe online and is reaching out to those who need this support.
We're always looking for more people to volunteer and become a Digital Mentor. If you're interested in becoming a digital Mentor and helping others with technology, sign up to one of our free online training sessions here.