Smart home technology wows regional seniors
---
Seniors with an average age of 82 trialled the latest smart home tech. How did they go?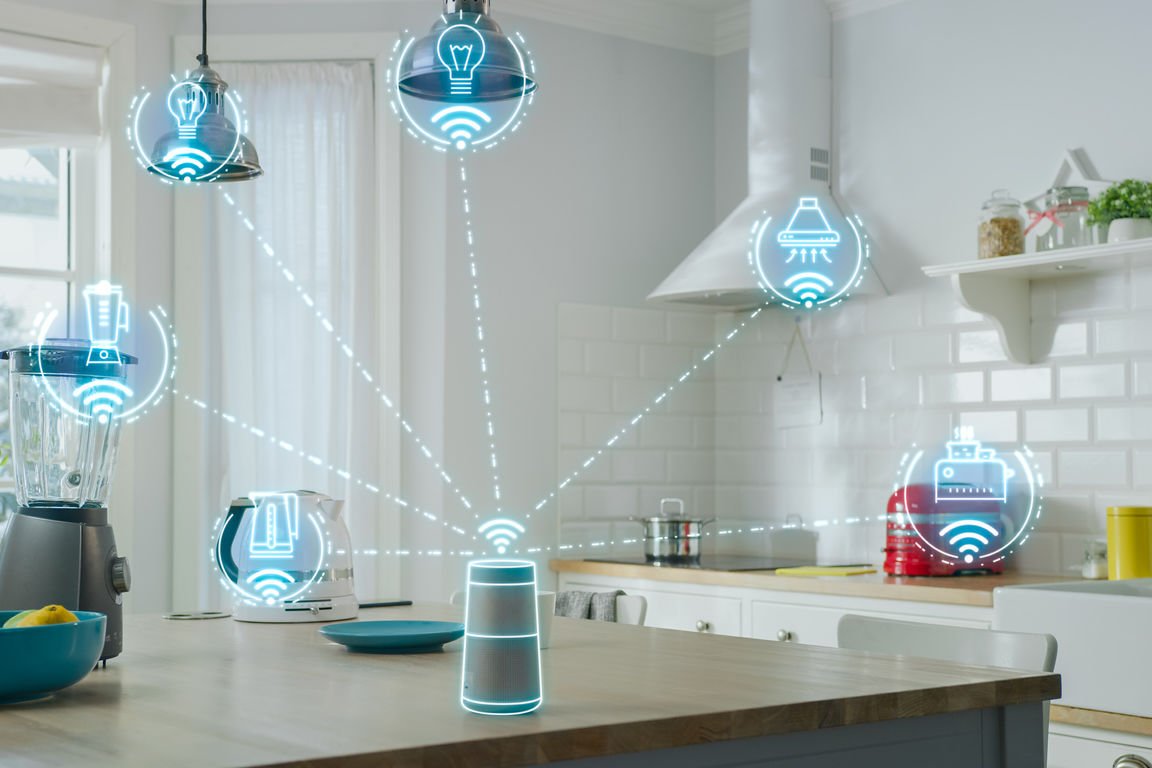 Key Points
---
Older people have been undervalued in the design of smart home devices.
Researchers placed smart home tech with regional seniors to assess engagement.
Equipment included smart lights, robotic vacuum cleaners, smart kettles, tablets, and voice assistant speakers.
Edna, like many seniors believes in being polite – even to machines.
"See, I think that's rude to say, 'Hey Google'. I'd rather say, 'Excuse me, Google. Could you do this?' or 'Hey, you, do this'. Well, that's not a language that we normally use."
She is one of the dozen or so regional senior Australians who volunteered to live with the latest smart home technologies in their houses.
The Smart Homes for Seniors project, a partnership between aged care provider McLean Care, Monash University, and Deakin University, evaluated the opportunities and challenges of incorporating smart home technologies into the houses and lives of thirty-three older people living in the New South Wales towns of Gunnedah, Tamworth and Inverell.
The researchers – who were a lot younger than their subjects – stereotypically considered them to be technological Luddites. However, the findings highlighted the playful curiosity people in their 70s, 80s and 90s have as they experiment with the new technologies.
Each household had different devices to meet the housing layout, lifestyles and needs. They included smart lights, robotic vacuum cleaners, smart kettles, tablets, and voice assistant speakers.
The researchers recorded usage data from the devices to identify how often they were used, at what times, and what functions were used.
They were able to understand the kinds of voice requests and challenges with voice activation that older people faced when engaging with Google Home functions.
Participants were given the opportunity to have fun with the smart home devices, make mistakes and take their time to learn each function, with technical support from the project team – creating an ideal learning environment.
Project Lead, Associate Professor Yolande Strengers said the Smart Homes for Seniors project was designed to address knowledge gaps about how older people could use technology around the house.
"Older people are a marginalised demographic when it comes to the design of smart home devices and often underrepresented in user studies."
The project report highlighted how the participants used the smart technologies to enhance their wellbeing and independence, with some finding entertainment, joy, and comfort through the devices.
Participants, Helen and Ken were amused and delighted by birds that visited their window when they asked their smart speaker to play music with bird songs and waterfalls.
"Once this [speaker] is going, the birds next door all join in," Helen said with a laugh.
The resident pet bird was also keen to join the fun in Jodie's household. One afternoon she found some videos on her tablet that she watched with her pet bird, Buddy.
"[He] was sitting on my shoulder, and in the end he and I were both laughing at these dogs and cats."
Other participants looked to the trialled technologies for different sources of entertainment, such as jokes or quizzes.
"I've played a few of those [quizzes]," said Claire, who liked speaking to her voice assistant as a way to keep her mind active.
Ron and Brenda enjoyed the selection of screensaver photos displayed on their smart tablet, which allowed them to virtually 'travel' to new destinations.
"I must say that I love all the photos that show on the screen. They're lovely…I can sit here and just watch that and really enjoy it," Brenda said.
The trial itself was also a source of entertainment for some participants.
"It's been a good talking point," said Mary, noting that it had also generated a few "giggles".
For Shirley, a participant in her 90s, the opportunity to experiment with technologies and learn new skills was also "good fun, you know. I'm sorry that I'm not younger and can enjoy it more."
However, welcoming smart technologies into their homes wasn't always fun and games.
Participants often felt frustration when a blackout disrupted the connection, when the devices provided delayed responses, or when their voice assistant didn't pick up their commands or replied that it "couldn't help".
These issues were continually addressed by the project technician and the research team, who over months developed personalised rapport with each participant, and learned ways of delivering support onsite and remotely during the COVID-19 pandemic.
While Edna found it challenging communicating with Google without being "rude", music-lover Bob got in the swing.
"Hey Google, play hip-hop music," said Bob, a man in his late 70s.
He wasn't the only one. Helen and Ken, also in their 70s, loved playing music on their voice assistant speaker.
"The music's fantastic!" exclaimed Ken. "I like the classics; I like the jazz and the hip-hop.
The project is also the subject of a new video documentary and you can watch a preview on the Monash University website.

Learn more about Smart Homes for Seniors project and download the final report on their website.
Source: Monash University