Up, up and away – what will travel look like in 2022?
---
International travel is back! Restrictions for the fully vaccinated are lifting and there are more destinations to visit without quarantining. Here's how to prepare for that next big trip.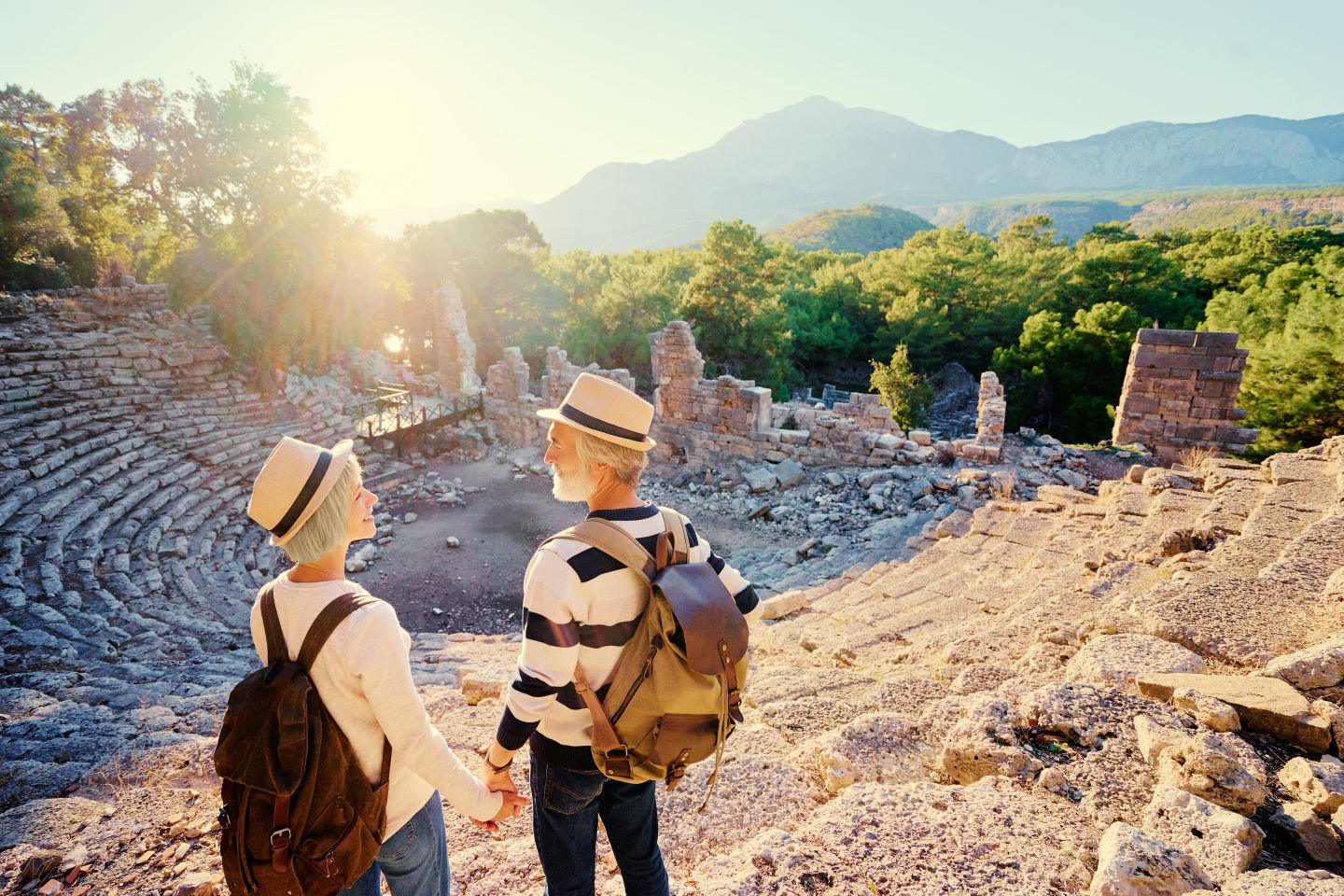 Key Points
---
Vaccinated Australians no longer have to apply to travel overseas

Returning travellers will face a range of domestic border controls

Follow these top tips to travel wise and safe
Pack your bags and get your passport ready – Australian borders are opening up! But what does international travel look like in a post-pandemic world? Let's take a closer look.
Your vaccination status will be a critical factor in whether or not you can leave the country in the near future. Fully vaccinated Australians no longer require an exemption to leave (or return to) Australia but unvaccinated Australians will still need to apply for exemption and say why they want to travel.
Those not vaccinated will also be subject to passenger caps when they return to Australia and undertake 14 days in hotel quarantine.
Australian citizens and permanent residents who want to travel overseas will need to provide proof that they are fully vaccinated with an approved or recognised vaccine and have received their second dose at least seven days prior to travel.
The Therapeutic Goods Administration (TGA) has approved four vaccines for use in Australia — Pfizer, Moderna, AstraZeneca (now known as Vaxevria) and Johnson & Johnson.
As well as your proof of vaccination status, some countries and airlines will require you to have taken a PCR test pre-departure (within the applicable time limits) and have a negative result available for presentation at check-in before you will be allowed to board your flight.
All travellers should check their destination country's (or countries') entry requirements and any airline requirements prior to travel (or ask their travel agent) – just keep in mind that these could potentially change while you're overseas.
Travelling Australians will face a range of domestic border controls upon their return home. As of 1 November, NSW, Victoria and ACT have scrapped all quarantine requirements for fully vaccinated international arrivals but other states are moving more cautiously, still mandating quarantine at home or in a hotel for up to 14 days.

The Department of Foreign Affairs says seven countries have so far been given the green light for fully vaccinated Australians to travel without the need to quarantine: 

The United Kingdom

The United States of America

Canada

Italy

Greece

Germany
South Africa.
You will need to show proof of vaccination plus a negative COVID-19 test, and comply with the usual visa requirements to travel to these countries.
Several other popular destinations have also opened or will soon be opening their borders to us:

Thailand has reopened to tourists on 1 November and visitors must spend their first night in a government-approved quarantine hotel.


Singapore will allow quarantine-free travel from 8 November under a 'travel lane' arrangement, enabling quarantine-free travel for vaccinated Australian citizens and permanent residents.


Fiji will welcome tourists from 1 December and require self-isolation for two days upon arrival. 
So, what will international travel look like and what preparations will you need to make to stay informed and safe before and after your departure? National Seniors Travel Managing Director, David Sumich recommends the following:
Do your research and be informed – Staying on top of the latest travel advice and information can help you manage your plans effectively. National Seniors Travel's My Travel Itinerary App provides a complete information hub, acting like your personal Travel Agent on the go.

Review your travel insurance – When taking out travel insurance read the PDS to know what you are getting and what the exclusions are. Policies may now include clauses for COVID-19 related medical expenses, cancellations, and costs.

Be prepared – Pack everything you need for safety including face masks, sanitisers, and antibacterial wipes. Renew your passport well ahead of time to avoid delays, which could be substantial as many rush to renew.

Lock in flexible terms – Ensure you understand the terms and conditions of your booking. Find flexible booking terms that meet your travel needs.

Choose wisely – Look for destinations, hotels, and operators that are following COVID-19 safety guidelines. National Seniors Travel has a suppler excellence program to ensure their ground operators and suppliers have COVID-safe plans in place, and their Signature Collection has been curated with safety in mind.

Try contactless – Everyone is now used to using QR codes. Check-in online, use self-service checkouts and kiosks, and use card payments where you can.

Keep it simple – Don't make your itinerary too complicated. This will make it easier to reschedule if the worst should happen.

Maintain COVID-safe behaviours – Continue practicing social distancing, wear a protective mask, disinfect often and exercise good hand hygiene.

Check you have 24/7 support – Travelling has a huge amount of uncertainty in a post-COVID world. Make sure you have access to professional 24-hour support from your travel agent or suppliers – this could save you a lot of stress if your plans unexpectedly change.

Print and share your travel documents – Just in case anything gets lost along the way, it's important to bring printed copies of your important travel documents such as your passport, licences, bank cards and bookings. It's also a smart idea to print a copy of your vaccine passport – National Seniors Travel can also provide a soft copy on the My Travel Itinerary App. Don't forget to make backup copies of your itinerary and send it to those you are visiting, and with trusted friends or family back home.

Get to the airport early – With additional check-in requirements taking more time to get through, it's better to arrive early and be bored, than late and stressed.

Keep everyone in the loop – Along with letting your friends and family know what your plans are, it's also advisable to lodge your information and itinerary with DFAT Smart Traveller so they can reach you in case of emergency.
Thinking of travelling and not sure where to start? Our National Seniors Travel team advisors are here to help at 1300 883 750.
National Seniors Travel