Travelling post COVID-19 – making sure it's safe
---
Travel is back on the to-do list for seniors - here's the practical support you need to know.
Sponsored Story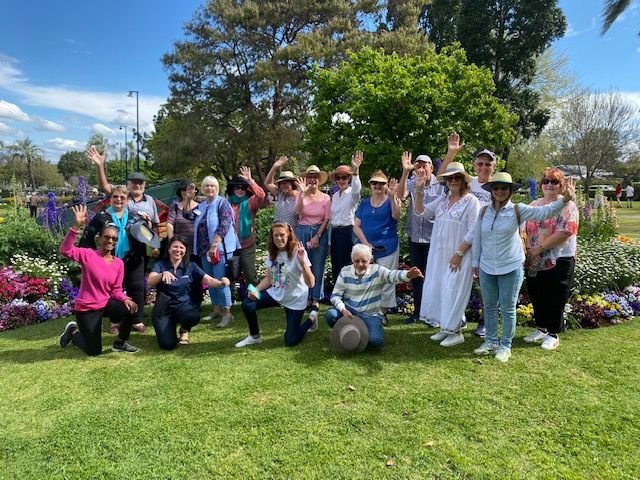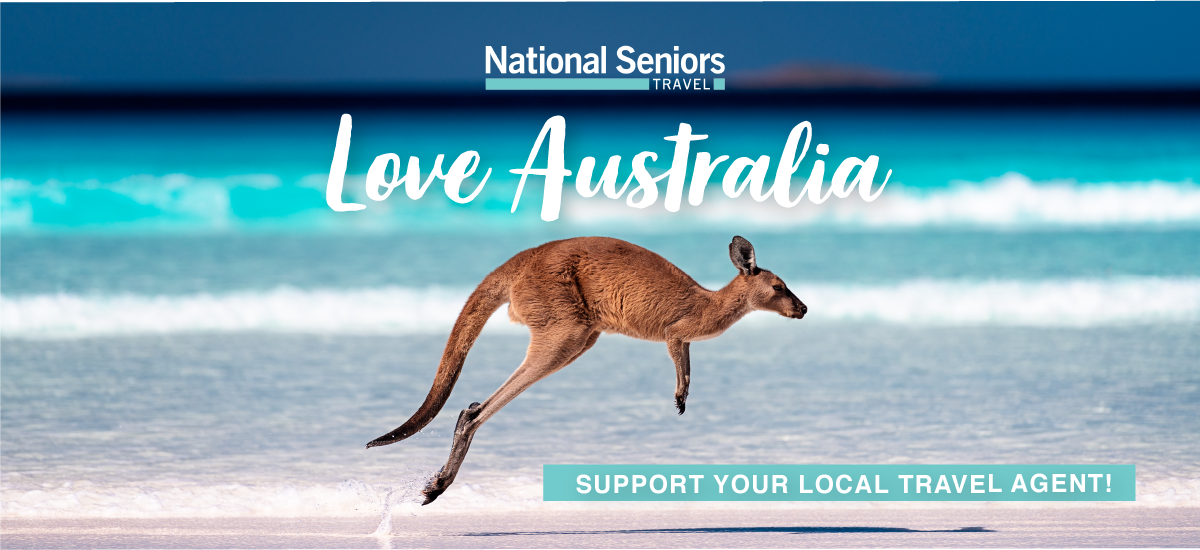 Key Points
---
National Seniors launches program for safe, hassle-free travel
New Safety Hub platform
We work with tour partners who have embedded hygiene and safety practices
Learn more
As vaccines are rolled out across Australia, and we can anticipate fewer lockdowns and border closures, travelling again is a very exciting prospect.
Adding to this is the recent Australian Government announcement of a 50 per cent discount on selected domestic flights from April to July this year.
National Seniors Travel has geared up with our Love Australia program to ensure our members enjoy safe, hassle-free and successful travel.
Before you travel
Thinking of where to go in 2021? National Seniors Travel offers great travel experiences. Our travel consultants can find the experience that is right for you. All you need to do is call 1300 88 37 50 or email the team and we will get you going.

The new Safety Hub platform keeps you up-to-date about the current travel restrictions. It features an international and domestic border restriction checker, Symptom Checker, and travel essentials. Our platform is built through our sister company National Travel, and can be located at https://www.national-travel.com.au/safetyhub.
Through this Safety Hub, we also offer one-on-one consultations on health and border restrictions and trip planning travel advice. 
As well, we have introduced the Supplier Excellence Program, working only with travel partners that are of the highest standard. For your security and safety, all our tour partners have embedded hygiene and safety practices. As well as COVID-safe plans this program ensures our tour operators provide 24-hour support and flexible terms and conditions. In coming weeks, you will see our stamps of approval with our tours, package, cruise sales and tour operators. Join our complimentary National Seniors Travel Club.
We know the value of international travel insurance. But did you know it is important to have domestic cover when travelling around Australia?
Whether you are going on a family holiday to the Gold Coast, jumping onboard a week-long domestic cruise, or enjoying a long weekend in Sydney, travel with peace of mind with a Domestic Plan that has Covid-19 cancellation cover options, our consultants have over 60-plus years of experience collectively and will be happy to assist you with any travel insurance that may be required.
The mobile app recommends the best things to see and do in the area, tells you where to eat and drink in each destination, and highlights nearby attractions and suggested daily activities as recommended by the travel experts at National Seniors Travel.
Navigation is available offline, plus advise on transportation, weather, currencies and how to get around or to get back to your hotel wherever you are.
App features:
Provides you with COVID travel updates
Allows you to shop with Pandemic Protect if you need any travel care packs for your next journey
All your trip details in one place: transportation, accommodation, activities and tours. No more paper itineraries.
All your travel documents: E-Tickets, Vouchers, Visa documents.
Mobile check-in for flights, real-time flight status & alerts.
Detailed travel guides with thousands of places including pictures, descriptions, opening hours, prices and more.
Recommended tours for each destination.
Maps and turn-by-turn directions by foot available offline.
Trip journal to share your adventures.
Weather, currency converter, and other tools.
Concierge contact with National Seniors Travel at all times.
The app also allows your consultant to touch base with you if any changes are announced to borders, etc. while you are travelling and to make sure that you are safe.
As part of our improving service to our members, your consultant will call you as part of our welcome home feedback. Follow-up feedback is important as it helps our product and marketing team to understand how we can enhance your next experience when booking with us. We welcome your feedback. 
We are working with oversea operators on virtual holiday tours to get you excited about travelling overseas again when borders re-open. Virtual tours are an opportunity for family and friends to be involved and re-live travel magic and discover new destinations. We will be launching these tours on 1st April 2021.