Where do old phones go to die?
---
If you've bought a new model phone or tablet, consider carefully what you do with the old one – you could potentially be sitting on a goldmine.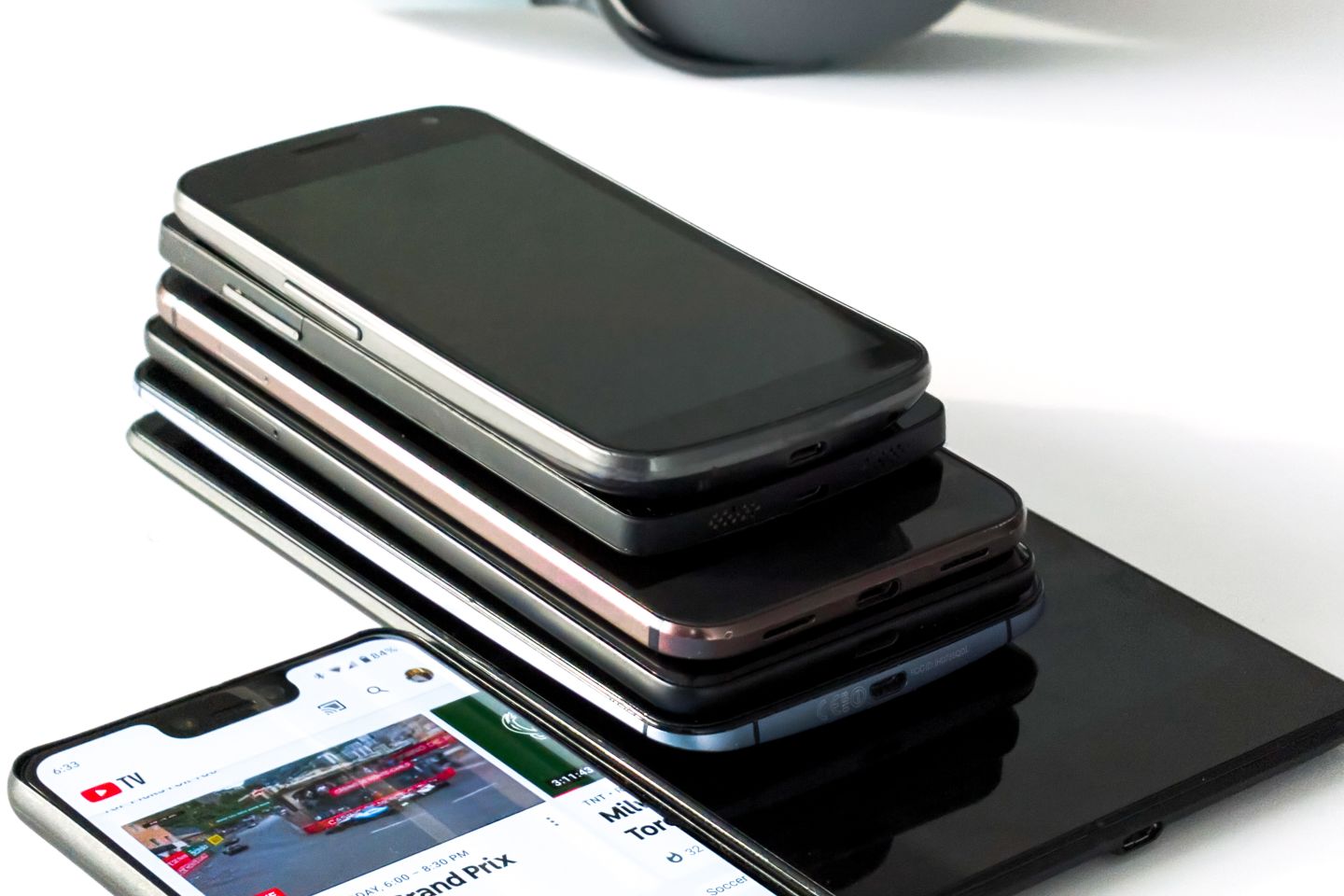 Key Points
---
Electronic device waste totals nearly 60 million tonnes worldwide a year.
These devices leak toxic chemicals like lead, cadmium and mercury into the environment.
98% of the components in devices can be recycled.
This year's global mountain of waste electronic and electrical equipment (WEEE) will total an estimated 57.4 million tonnes – greater than the weight of the Great Wall of China, the world's heaviest artificial object.

It's a surprising statistic and comparison from the Waste Electrical and Electronic Equipment (WEEE) Forum.

Last year's Global E-waste Monitor 2020 reported an estimated 53.6 million metric tonnes (Mt) of WEEE was generated in 2019 – representing a 21% jump in the five years since 2014 and e-waste predicted to reach 74 Mt by 2030.

E-waste is growing annually by 2 Mt, or about 3% to 4%. It's a problem attributed, in part, to the way these products are manufactured and sold. With shorter product lifecycles, pressure to upgrade to keep up with the latest fashion, and limited repair options, waste is an inevitable by-product.

In Australia, 88 per cent of the 4 million computers and 3 million TVs purchased every year will end up in landfill – this contributes to the 140 thousand tonnes of electronic waste generated by Australians every year. If left in landfill, these items pollute the environment by leaching toxic chemicals such as lead, cadmium and mercury into the soil and waterways.

Fewer than 1% of TVs and 10 per cent of PCs and laptops are recycled Australia-wide, and Cleanup Australia estimates 23 thousand tonnes of carbon dioxide emissions would be saved if half of the televisions discarded annually were recycled.

The good news is, 98% of the components in computers or televisions can be fully recycled.
Considering a tonne of mobile phones contains more gold than an average tonne of gold ore, this last option has its attractions.
Industrial design expert Miles Park from the University of NSW told ABC Science there needs to be a "carrot and stick" approach by legislators and policymakers to help manufacturers drive the transition, according to Dr Park.
Right now, technology manufacturers are locked in a race to create new and innovative products, which quickly make superseded models obsolete.
Dr Park says there needs to be the right market incentives to develop products that last or are easy to update – and manufacturers should bear more of the responsibility to recycle.
What would that look like? The Weeeforum suggests we should be building recycling into the foundations of the manufacturing process.
"Fast mobile phone development has led to a market dependency on rapid replacement of older devices. Mobile devices affect the environment in many ways over their lifetimes, but the impact can be reduced and spread over a longer period by applying circular economy principles, including production control, device reuse, remanufacture and recycling, and improved circular design involving component material selection, standardisation and modularisation for easier disassembly."
If it's still working, don't replace it or consider donating it to a charity.
If it's broken, consider repairing it – this is much cheaper for you in the long run.
If it's not repairable (or too expensive to repair), take your electronic to a recycling service near you.
Sources: ABC News, Cleanup Australia & Weee Forum