What seniors want from the Queensland election
---
With the election in top gear, National Seniors has released its election document titled 'Priorities for the over 50s'.
Our Queensland election priorities are drawn from our existing Queensland state budget submission, compiled by members of our Queensland Policy Advisory Group.
Access to transport has long been an issue for Queensland seniors. That's why transport tops the list of priorities.

National Seniors wants to see more concessions for older Queenslanders who rely on the state's transport network for health appointments and social interactions.
We want candidates to commit to offering free off-peak travel on public transport for seniors.
We also would like to see pensioners able to obtain concessions for their car rego, an expansion of the Council Cabs service throughout the state and an extension of the Taxi Subsidy Scheme (TSS) to all seniors with disability or mobility impairments (if they are not currently on the NDIS).
A recent study by the University of Queensland found that one in five social housing properties is under utilised and that there is no social housing in Queensland specifically designed to meet the needs of over 55s.
National Seniors wants a future Queensland government to provide more accessible and affordable housing.
Specifically, we are calling for a future Queensland government to:

Offer incentives to developers who build more suitable housing for older Queenslanders
Change the national building code to ensure higher standards of accessible housing
Introduce planning laws which deter inappropriate developments
Create extra funding for more social housing which meets the needs of older Australians
Offer stamp duty concessions
National Seniors has highlighted the fact that while Pension Concession Card holders receive a water subsidy of $120 per year it has not increased since it was introduced in 2011.
We believe the subsidy should be increased to $150 per year and be indexed to keep up with the cost of living.
The cost of rates and the rates subsidy for pensioners is another area which needs to be addressed.
We think the subsidy should be increased by 25% to a maximum of $300 and be indexed annually.

A report by Jobs Queensland in 2017 showed that employees over 55 represented almost 20% of the state's workforce.
Since then Queensland's hospitality and tourism sector have been among the hardest hit in the nation by the outbreak of COVID-19.
The sector employs thousands of older Australians many of whom have lost their jobs because of the pandemic.
Never before has upskilling and further education for mature workers been more important which is why National Seniors is calling for additional funding for Vocational and Educational Training (VET).
Like much of Australia, older Queenslanders are under pressure from high energy costs.
National Seniors wants whoever forms government to assist seniors with adequate concessions which reflect the high cost keeping a home cool in summer and warm in winter.
Concessions must be indexed to keep pace with the sharp increases in the price of gas and electricity. This includes the Reticulated Natural Gas Rebate which National Seniors wants increased to $100 and extended to bottled gas users.
You can read the entire Queensland Election 2020 document here:
Download QLD election priorities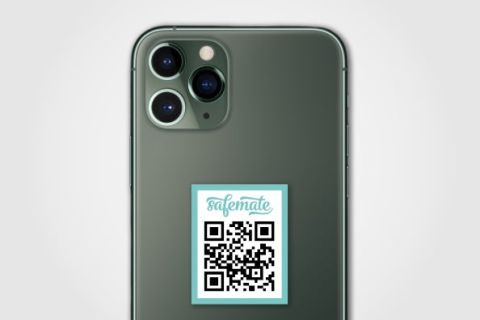 Sign up to SafeMate and instantly give a paramedic your essential details. Even when you can't.
Download the EzySt smartphone App to find the best-priced fuel nearby. National Seniors members can also save further through exclusive discounts on fuel and convenience products.