AFL Grand Final a big hit with seniors
---
It was billed as historic and it certainly was a big first – and something seniors Stewart and Moira won't forget.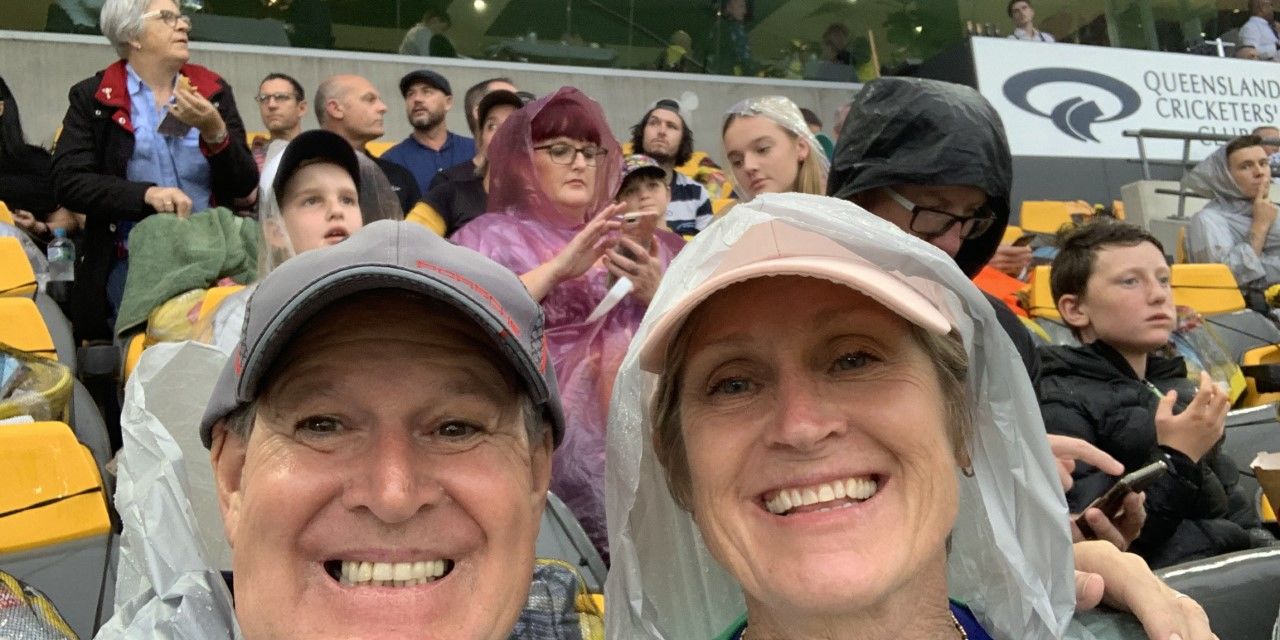 Travel overseas and there are events you just have to see. In Spain you go to a bull fight, in New York a baseball game, in England a cricket test match, Japan - Sumo, and China... well, try and keep an eye on the table tennis ball!
These are 'must-see' sports the world over that people who may not know much about what they're watching just have to go witness.
And so, on Saturday night in sub-tropical Rugby League-dominated Brisbane, tens of thousands of Queenslanders who may never have seen an AFL game queued to enter the Brisbane Cricket Ground, affectionately called the Gabba, after the Brisbane suburb in which it is located. They just had to be there for the historic event – the first time an AFL Grand Final had ever been played outside of Victoria.
Two of those queuing were National Seniors members Stewart and Moira Magill. These are strange COVID-19 times and as if to exaggerate the special occasion Brisbane put on typical sub-tropical storms for most of the day, only to hold off for the duration of the game itself.
For Stewart and Moira it was an opportunity to see an Aussie iconic sport event that probably won't be repeated outside the holy MCG.
"Being at the Gabba, it was a once in a lifetime opportunity and be a part of history," Stewart told Connect.
On the second attempt, and much to their pleasure, they successfully applied for the limited number of tickets to see the game.
"It was more than I would expect to pay but as it was a once in a lifetime opportunity to see an AFL grand final at the Gabba. I put in credit card details and had two of the hottest tickets in town," Stewart said.
So, with ponchos at hand and steely resolve to take on hordes of fellow ticket holders they made their way to the game and the lead-up entertainment.
One of the benefits of being a senior is the perspective you bring to the present, and so it was for Stewart and Moira. They're not exactly newbies to Aussie Rules, lampooned by generations of Queenslanders as just 'aerial ping pong'.
Stewart says they last attended a grand final back in 1987 at the MCG. In typical Queensland style, possibly unforgiveable in southern states, Stewart and Moira confessed to not following an AFL team or favouring either of the Grand Final big feline contenders, the Richmond Tigers and the Geelong Cats.
"Although we don't barrack for either the Cats or Tigers, it was exciting to witness Gary Ablett's last game, and of course Dustin Martin!"
And how was the game? Their report would do a sport's commentator proud: "It was fast and furious, with lots of goals, tackles, marks and injuries! It was close at halftime, then the Tigers came out strong, and essentially won the game in the Third quarter. The Cats had slight chance but just got blown away as they ran out of legs."
Oh, and what about measures to guard against that virus that caused the relocation of the game in the first place? Did Stewart and Moira feel safe?
"The COVID plan was non-existent and not really enforced. There were a few hand sanitiser stations and people were advised to wear a mask, which almost no people followed."
Let's see how the cricket test season goes!