Gudinski remembered as a rock pioneer
---
A who's who of the Australian entertainment industry have paid tribute to music promoter and record founder Michael Gudinski, who died this week aged 68. Photograph: Mushroom Creative House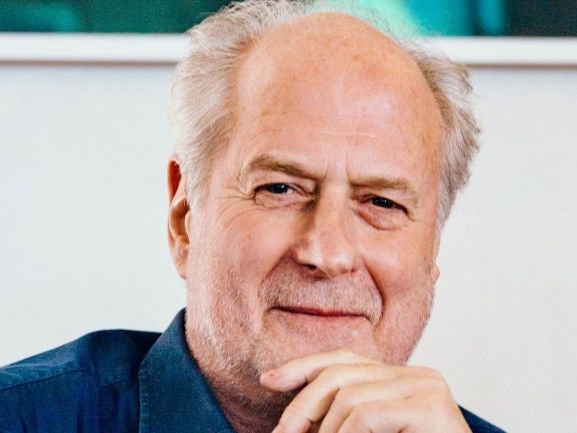 Gudinski is probably best known for transforming Kylie Minogue from suburban soapie star to international superstar as the 'Pop Princess'.
Born in Caulfield, Melbourne in 1952, Gudinski was the son of Russian parents who were part of Australia's post war migration boom.
A high school dropout, he began his career in music launching Mushroom Records in 1972 after promoting dance hall events in Melbourne.
It was under Mushroom in which he signed bands and artists such as Skyhooks, Split Enz, The Choir Boys, Jimmy Barnes, Minogue, and more recently Eskimo Joe and Evermore.
So revered was he in the music scene, he was dubbed Michael GODinski.
But even he admitted he didn't always get it right.
In an interview on ABC radio he said, "I would have been fired, seriously, ten times if I wasn't my own boss."
Mushroom was reported to be on the brink of collapse until 1974 when he signed Skyhooks which dominated the charts with their debut album 'Living in the 70s' selling 240,000 copies.
One of his more notable mistakes was refusing to sign 'Men at Work' who became international stars with "Down Under".
In 1977 he consolidated his role in the music business by opening a Melbourne night club specialising in live music. It was called the 'Bombay Bicycle Club', later becoming the 'Bombay Rock Club'.
It was his foray into promoting emerging talent.
In 1979 he founded the Frontier Touring company where he promoted concert tours.
By the early eighties he was the go-to man for any artist wanting to make it in the Australian rock scene, earning him the title as the 'Godfather of Australian music'.
By then he had the recording and concert side of the business sewn up.
He would go on to buy and sell record labels including selling out of Mushroom and buying Festival records.
And last year when Australia was under lockdown, the music didn't stop thanks to his online creation called 'The State of Music' which enabled artists to still perform during COVID-19. It was later adapted for ABC TV as 'The Sound'.
News of his death earlier this week stunned the biggest names in the business, both locally and internationally.
Upon hearing about Michael Gudinski's death, Bruce Springsteen said:
"My friend Michael Gudinski was first, last and always a music man. I've toured the world for the last fifty years and never met a better promoter."
Jimmy Barnes wrote on Twitter:
"Today the heart of Australian music was ripped out. I felt it, my family felt it, the music business felt it."
And this from Kylie Minogue:
"My heart is broken and I can't believe he's gone. Irreplaceable and unforgettable."
We should all be thankful for Michael Gudinski. He helped bring us much of the music we listen to today and gave us the opportunity to experience the unforgettable rock concerts he brought to our cities and towns.