Listening to LGBT seniors
---
Seniors want to live their lives true to who they really are – and that includes their sexuality. New National Seniors Australia research reveals the issues that matter most.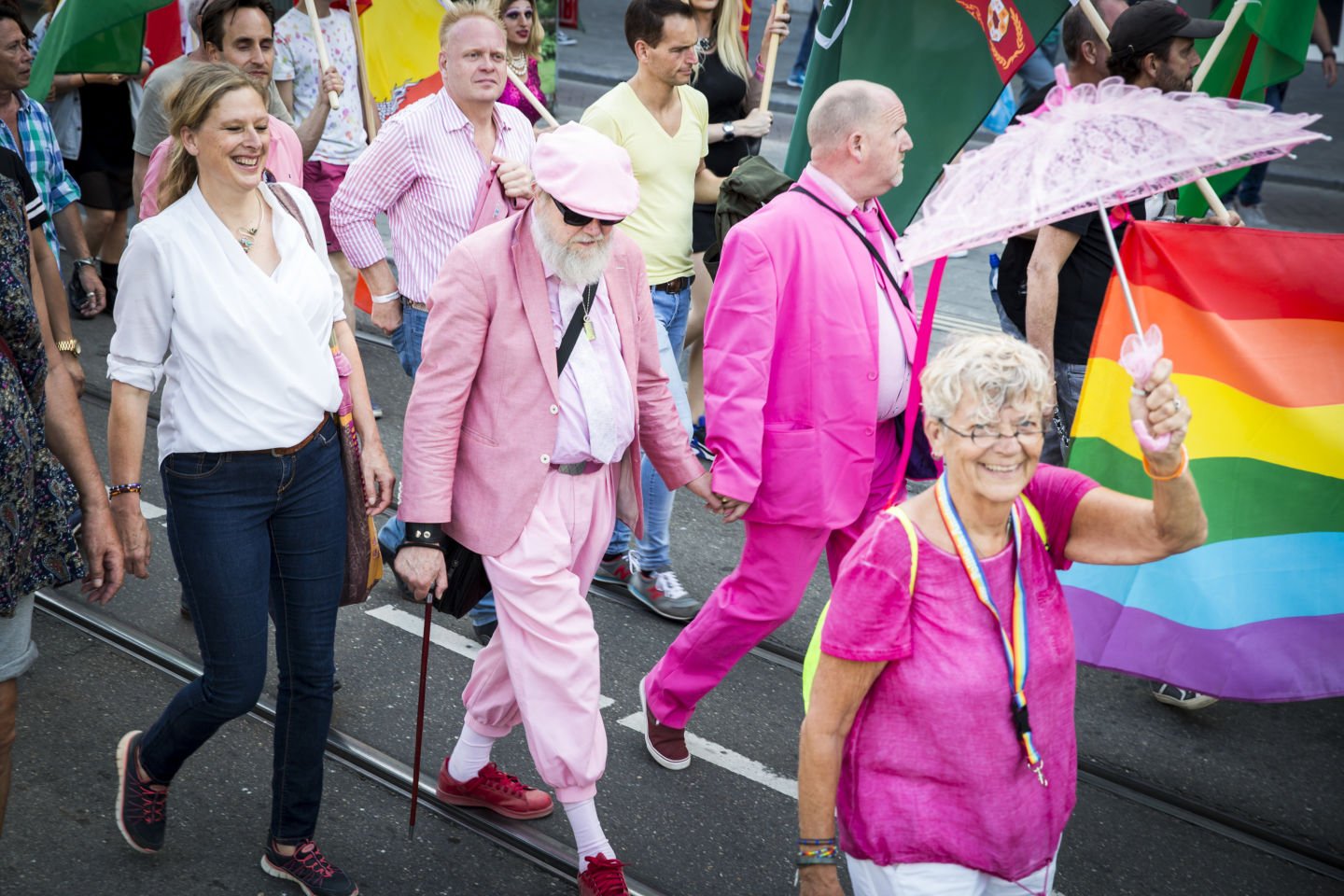 Key Points
---
LGBT seniors say they experience:
Discrimination in medical settings and aged care
Social isolation in hostile environments and
A lack of representation and visibility, including within National Seniors Australia.
For a long time, being other than heterosexual was shunned and many people who didn't fit in just hid their true self. Now, all Australians want more respect and less discrimination.
So, what is important to lesbian, gay, bisexual and transgender (LGBT) older Australians and what is their experience of ageing?
To find out more, National Seniors Australia talked to people from this community and has released a new report highlighting the issues that matter most to them.
National Seniors Australia is committed to recognising and listening to all sections of the Australian community.
Along with the concerns and issues of seniors generally, National Seniors Australia's advocacy effort represents the views of older LGBT people.
National Seniors CEO, Professor John McCallum says the study is the first NSA report to focus on LGBT issues.
"The current barriers LGBT elders face to 'living a self-determined and meaningful life' as recommended by the Aged Care Royal Commission have been clearly documented in this report."
"The time for concerted action to meet the needs of older LGBT community members is well overdue."

Research shows about 3% to 4% of Australian adults identify as lesbian, gay or bisexual – that is, on average, 1 in 30 people. More than that, 8% to 9% of Australian men and 19% to 20% of Australian women have experienced same-sex attraction or encounters. That's around 1 in 12 men, and as many as 1 in 5 women.
Stigma and limited research make it difficult to know the numbers of transgender and gender diverse people in Australia, but it is estimated to be between about 1 in 500 and 1 in 800 people.
All these numbers differ between age groups, but our report shows the numbers are far from irrelevant for older Australians. There are 8 million Australians over the age of 50 according to the 2016 census, and 1% of that number equals 80,000 people. Given the research shows there are likely to be many more than 1% who are on the LGBT rainbow, that's a lot of older people facing discrimination, stigma, ignorance, and abuse because of their gender or sexuality.
Read More
The report shows that despite discrimination being illegal, LGBT seniors face major barriers to equality, such as being told by health professionals that their partners are "not family", being excluded from giving blood, and being treated poorly by peers at seniors' events.
LGBT people often feel the need to keep their sexuality or gender private to avoid hostile attitudes. For example, a study participant said they generally do not disclose their sexual preference in public because they live in a rural area and have concerns about privacy.
Many LGBT people fear needing aged care because they anticipate having to deal with homophobia and transphobia from aged care workers, especially from church-run services.
One concern is the potential for home carers to mistreat them, leaving them unable to be comfortable being themselves.
Entering residential aged care is a major concern. A transgender study participant was acutely aware that residential care does not cater to trans people's requirements. Participants in same sex couples were worried that they would be forcibly separated if they had to enter an aged care facility. For these reasons, some LGBT elders are advocating for aged care facilities that specifically cater to LGBT people, to ensure they will feel safe.
A general lack of recognition and visibility of LGBT people in Australian society is an issue many study participants highlighted. The report includes actions National Seniors can take to better recognise LGBT people within our organisation. These include a wider range of images, more stories and articles of relevance to LGBT people, and the elimination of discriminatory assumptions about the nature of older people's relationships.
That level of acceptance has changed over time since terrible periods of discrimination in past decades.

The quote that forms part of our report's title comes from a participant who said, "I don't want to be treated differently, just included. If National Seniors talks and treats everyone as one, then I believe with the momentum existing now, we will get there."

A little bit of understanding and recognition goes a long way, and that's something we can all be part of.
Some readers might feel as though being lesbian, gay, bisexual or transgender is a new thing. But the reality is LGBT people have always been here, often hiding their identity because of the stigma and hostility imposed by mainstream society.
Some famous Australians elders have 'come out' about their LGBT identity in recent years or were never 'in', while the gender or sexuality of others has become widely known after they passed away.
Let's celebrate some famous Australian over 50s who are out and proud LGBT people. They are the pioneers who broadened all our minds and paved the way for younger LGBT people to be themselves in the twenty-first century:
Politicians: Penny Wong, Janet Rice, Bob Brown, Don Dunstan
Media personalities: Magda Szubanski, Molly Meldrum, Mark Trevorrow, John-Michael Howson, Graham Kennedy
Celebrity chefs: Kylie Kwong, Bernard King
Performing artists: Deborah Cheetham, Robyn Archer, Carlotta, Reg Livermore, Robert Helpmann
Journalists: Julie McCrossin, Anton Enus, David Marr
Actors: Jack Charles, Simon Burke, Andrew McFarlane, John Hargreaves, Gwen Plumb
Athletes: Ian Roberts, Rennae Stubbs
Writers: Cate McGregor, Christos Tsiolkas, Dorothy Porter, David Malouf, Robert Dessaix, Patrick White, Henry Handel Richardson
Health and legal professionals: Michael Kirby, Kerryn Phelps, Clara Tuck Meng Soo
This is the tip of the iceberg, with other public figures still unwilling to come out about their LGBT status while Australian society continues to harbour poor attitudes. We can all make it easier for them – and for the many thousands of non-famous LGBT elders – to be themselves by working together to create a more welcoming and understanding environment.