Living and ageing well in retirement: four things we've learned from 2020
---
Sponsored Story
Most of us will be happy to see the back of 2020. The pandemic turned our worlds upside down, changing our day to day lives more than we could ever imagine. But amongst the mayhem and uncertainty, we were forced to focus on what matters most in life. We cover four lessons we've learned in 2020 to help you live and age well in retirement.

2020 has certainly been the year of change. In fact, 70% of surveyed Australians said they have never experienced this much change in their lives. But it's older Australians who have shown the most resilience, with younger Aussies more likely to struggle to find anything good in 2020.¹
Research from McCrindle suggests that it's the behaviours of older Australians that have made them more resilient during the pandemic. Australians aged 75+ are significantly more likely to have acknowledged the realities of their circumstances and to have kept in perspective that even in the uncertainty they know the dark days will pass.²

As a nation, we've managed to stay positive during 2020. A staggering 89% of Australians looked for the good and what they could learn from their experience in 2020, and 83% believe that although 2020 has been tough, they will come out stronger because of this experience.³ We've also learned to appreciate the simple things in life, with 50% of Australians saying they have become more grateful for what they have since the pandemic began.⁴

The pandemic made us connect with our local communities and help those in need. According to one survey, 55% of Australians feel more compelled to show kindness to others since the pandemic.⁵ Whether that's supporting a local business or checking in on a neighbour, these simple acts of kindness have brought communities closer together.

Volunteering has benefits for our own mental health too. Studies show that those who volunteer feel more satisfied with life and rate themselves as having better overall health than those who don't volunteer.⁶ Volunteering is a great way to stay positive and mentally strong in retirement.
With social distancing in place, spending time with family and friends became one of our top priorities. An Australian Institute of Family Studies survey found that even though 37% of Australians found it difficult to connect with family members living elsewhere, 93% made the effort.⁷ For retirees, instant messaging and phone calls were the most common forms of regular contact.⁸
These strong social connections may have helped us weather the pandemic well. Staying connected to people is proven to improve our resilience and buffer us against negative physical and mental health outcomes.⁹ Making sure to maintain these close connections throughout retirement can help you live and age well.
Many of us had to rein in our spending and learn to live on less – and these new spending habits might be here to stay. One survey found that 50% of Australians plan to change their lifestyles after the pandemic, with a view to spending less and saving more.¹⁰
In a year where we've also seen devastating bushfires, as a nation we have become more conscious about where we spend our dollars. For 50% of Australians, shopping with companies who are behaving sustainably has become more important. ¹¹
As we've seen, things can change quickly and unexpectedly. Getting your retirement income sorted can help support a positive outlook in retirement. A Challenger lifetime annuity gives you a guarantee a monthly income, no-matter how long you live, or how investment markets perform.
Find out more about Challenger lifetime annuities here or use the Challenger Retire with confidence tool to discover how a comprehensive retirement income plan can support a positive outlook in retirement.
COVID-19 Insights - How a global health crisis changed our everyday behaviour, Pureprofile
COVID-19 Insights - How a global health crisis changed our everyday behaviour, Pureprofile
COVID-19 Insights - How a global health crisis changed our everyday behaviour, Pureprofile
The information in this article is provided by Challenger Life Company Limited ABN 44 072 486 938, AFSL 234670 (Challenger Life), general only and has been prepared without taking into account any person's objectives, financial situation or needs. Because of that, each person should, before acting on any such information, consider its appropriateness, having regard to their objectives, financial situation and needs. Each person should obtain and consider the Product Disclosure Statement (PDS) before making a decision about whether to acquire or continue to hold the relevant product. A copy of the PDS can be obtained from your financial adviser, our Investor Services team on 13 35 66, or at www.challenger.com.au All references to guaranteed payments from Challenger refer to the payments Challenger Life promises to pay under the relevant policy documents. Neither the Challenger group of companies nor any company within the Challenger group guarantees the performance of Challenger Life's obligations or assumes any obligations in respect of products issued, or guarantees given, by Challenger Life.
Discover the fantastic range of Australian & International wines delivered direct to your door at great prices.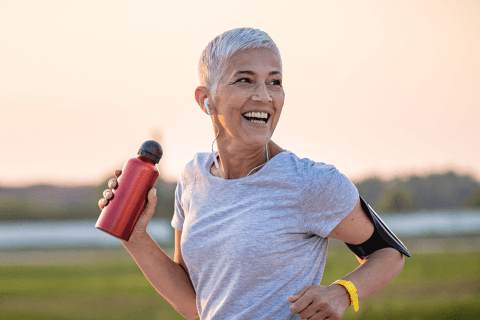 National Seniors Australia members receive 10% off health insurance*.