5 top tips for planning your dream overseas trip
---
So…you decide to plan a dream overseas trip. But where to begin! Save time and get your life back with these tips from our expert.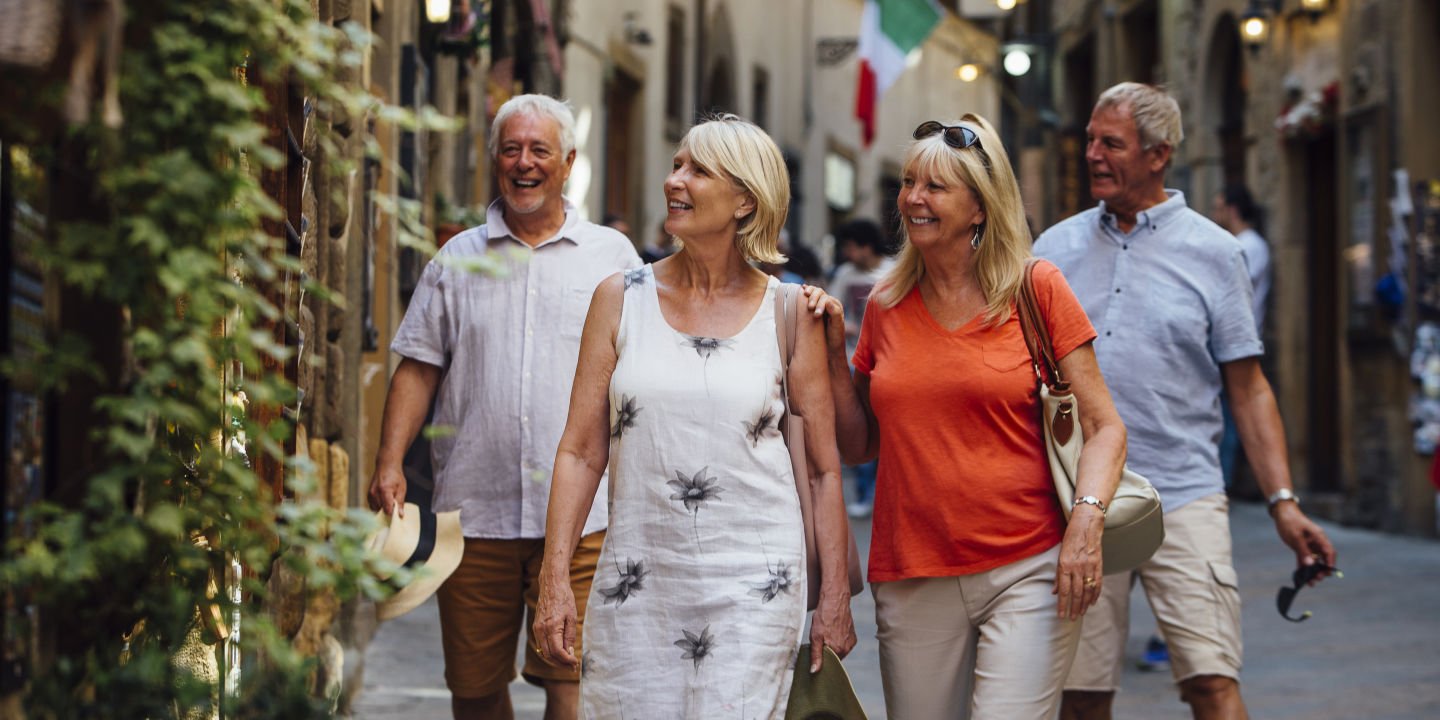 Travelling should be joyful, safe, affordable, and full of spontaneity and WOW times.
According to National Senior's head of travel and insurance, Chris Grice, underpinning every exceptional trip is a bit of core planning and really solid insurance.
On these foundations, you can travel with confidence that you are protected personally and financially for years ahead.
Chris says there are a few key things to consider.
There are pros and cons to travelling at any time of the year, and booking early doesn't necessarily mean you will get the best deal. Choose the best season to visit your destination for the holiday you want to take. If you don't need to travel in high season, don't. You will win in price and avoid the crowds. Try not to take holidays to suit school timetables or co-workers.
Chris adds, "Before you book anything, it's always worth asking if there's a special rate for seniors. Discounts aren't always well-advertised, but they often exist."
Even if mobility isn't an issue, fatigue is something everyone suffers when travelling.
"Prioritise your accommodation on the basis of its transport links," Chris says.
"If you're planning to hire a car, make sure you're actually allowed to do so before you book anything. Some countries have upper age limits, often not renting to anyone over 75. Surcharges and requests for doctor's notes for older drivers can also apply.
"If you're booking a package, make sure you're clear on the level of activity throughout – that means how much walking you're likely to do, as well as how full your itinerary will be. You might want to request ground floor rooms in your hotel and ask for assistance in the airport so you can easily make any connections."
While insurance is something every traveller should have – for cancellations, lost luggage and unforeseen events – Chris says that older holidaymakers need to be extra vigilant when it comes to securing quality coverage.
"Sadly, seniority often brings a host of new medical challenges. You need a policy which accommodates any pre-existing conditions and will cover unlimited overseas medical expenses. It can also be useful to have built-in support in the event of medical emergencies, including locating your nearest medical facility, arranging evacuation back home, and coordinating with embassies."
"Our National Seniors' travel insurance policies automatically cover a number of common medical conditions but, if yours isn't automatically covered, in many cases you'll be able to get optional cover by applying to add them. Crucially, to ensure you're fully covered for all eventualities, you must declare all medical conditions when purchasing a policy. If the worst happens, your insurance could be your saviour – never skimp on it."
The last thing you need is a pair of broken glasses or lost medication – build in contingencies in case of a hiccup.
"Spare glasses, hearing aid batteries and a full prescription of your routine medications (including handy over-the-counter products) are an absolute must," Chris advises.
"If you're flying, make sure you keep them in your hand-luggage. If you've ever found yourself trying to mime over the counter of a French pharmacy, you'll never again forget Ibuprofen! Leave medicines in their original containers and, if you're travelling internationally, ask your doctor for a list of their generic names (rather than the particular brand you use) so there can be no misunderstanding. It's even worth checking with the relevant embassy that you're legally allowed to bring your medicines into the country."
You can find out more at smarttraveller.gov.au
Chris adds that you should pack lightly but thoughtfully, including layering options and comfortable shoes. Make sure your luggage is easy to manoeuvre – ideally with wheels. You don't want to start or end your holiday with pulled muscles or blisters.
There is no 'right' way to travel or, truly, 'must-see' destinations – only those that are a 'must' for you. Enjoy every moment, at your pace and on your terms. And this is where tailored travel comes in.
Phil, from NSW, finds that booking through National Seniors Travel ticks all his boxes.
"It's very affordable and the consultants understand what you want – and need – as a senior person. They make sure you don't end up sitting on a party bus through Europe!"
To find out how we can help make your travel dreams a reality, with tailored insurance for the ultimate peace of mind, call 1300 88 37 50 or visit nationalseniorstravel.com.au
* Chris Grice is now General Manager – Insurance and Business Operations at National Seniors Australia. Formerly he was our head of travel and insurance.