Aged care under the microscope
---
The Royal Commission follows a string of enquiries, roadmaps and plans, but will it provide Australia's aged care system? Chief Advocate Ian Henschke reviews what led to the commission and what should be some of the priorities.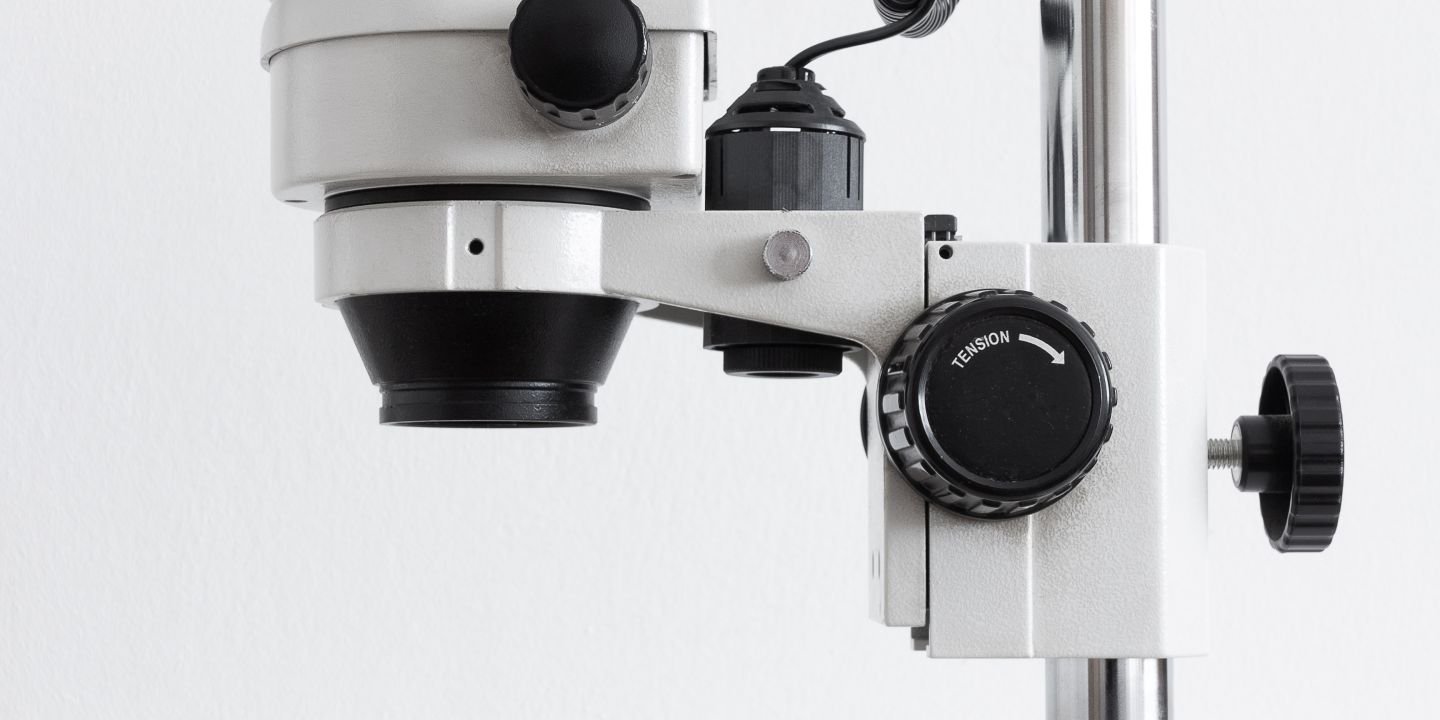 The news broke late on Saturday 15 September. The new Prime Minister, Scott Morrison, would hold a Royal Commission into Aged Care Quality and Safety.

He'd been in office for three weeks. The ABC's 4 Corners investigation into abuse in aged care scheduled to run on the next two Mondays prompted his announcement.
The announcement took people by surprise. The Minister for Aged Care Ken Wyatt had said he didn't believe there was a need for a Royal Commission. I'd been to an aged care roundtable organised by the Opposition the day before and Labor Leader Bill Shorten said he couldn't see a Royal Commission telling us anything we didn't already know.
National Seniors supports the Royal Commission because we've seen a string of enquiries, roadmaps and plans to improve all aspects of aged care stretching back decades - and yet the problems are still systemic. The 4 Corners images, captured by families on secret cameras and mobile phones, of the mistreatment and abuse of their frail and vulnerable loved ones became too much to bear socially and politically.
So, is it about money? Is it about staffing? Or is it about something more? We know Oakden, in Adelaide, where the worst type of abuse happened, was well staffed and publicly funded. If things went so tragically wrong there, it's about more than just money and staffing.
A war of words has been waged since the Royal Commission was announced. Bill Shorten says the Prime Minister, Scott Morrison, cut $1.2 billion from aged care in his first budget as treasurer. Scott Morrison denies this and says he wants the Royal Commission to look at "the quality of care provided to older Australians, and the extent of substandard care".
National Seniors is preparing a submission on both home care and residential care because the commission will investigate and make recommendations about both. We hope it will push for more and better home care in its recommendations. More than 100,000 Australians are waiting on home care to suit their needs.
You tell us overwhelmingly in our surveys you want to stay at home and get the support you need to stay out of residential care. Now the quality of home support is also under review. As we are going to print, and in a first for the sector, a home care provider in Adelaide has been sanctioned until April 2019 because federal government regulators identified severe risks to the health and wellbeing of its care recipients.
Please tell us your stories, good and bad, about home and residential care so we can include them in our submission to the Royal Commission.
And what about the claim the Morrison government has cut more than a billion dollars from aged care? The ABC Fact Check and RMIT said this was misleading. It found in his first year as Treasurer (2016-17) Commonwealth funding was $17.4 billion and that was an increase of almost $1 billion over the previous year.
Meanwhile, Sean Rooney, the CEO of Leading Aged Services Australia (LASA), the group representing a large selection of for-profit aged care providers said: "The residential aged care industry has had around $3 billion less in funding over the past five years than it would have had under previous funding arrangements."
At the same time, the top-tier private aged-care companies and some of the big not-for-profits make, according to one report, up to $25,000 per bed year in profits.
According to an article by Michael Bachelard in the Sydney Morning Herald on 12 September 2017, between them the nine biggest companies made more than $240 million after tax and the sector cleared $1.1 billion in 2016.
If you look at a big provider like Regis Aged Care, you see the dire situation outlined by LASA may not be quite so dire. In its 2018 annual report, the Chairman told shareholders: "Once more the business has performed well. This is despite challenges in the 2018 financial year from the federal government cuts to residential aged care funding." His CEO reports a net profit after tax of $53.9 million. It also announced it had a "capital expenditure of $245.7 million in growth-related activities".
The overall level of Commonwealth funding to the aged care sector has increased on an annual basis for the past decade. Federal funding totals about $52 million per day. Each resident is subsidised as well as paying some of their own funds. The average Refundable Accommodation Deposit (RAD) is around $360,000. Then there's a basic daily fee and a means tested care fee, along with fees for extra services.
With a total of more than $19.9 billion in federal funding in 2018-19, is it enough? It depends who you ask and where you look.
You can see from the Regis 2018 Annual report it operates "60 aged care facilities with 6,753 operational places". it can make a healthy profit and have almost a quarter of a billion dollars to spend on "growth-related activities".
Meanwhile the not-for-profit sector, which accounts for more than half the providers, are either completely or partially exempt from income tax, payroll tax, stamp duties, council rates or fringe benefits tax. In theory. they should be doing even better than the tax-paying providers. If that's the case, why are so many of both the for-profits and the not-for-profits saying the situation in aged care is unsustainable?
What is the truth? Let's hope the Royal Commission unravels the intriguing claims and counterclaims. We are pushing for some forensic accounting to be done. If profits are being put ahead of the care of people, we need to know who's doing it, how and why.
The Royal Commissioners Justice Joseph McGrath and Lynelle Briggs both have strong investigative skills and broad experience in corporate and public-sector governance. The Health Minister, Greg Hunt, said the terms of reference were "deliberately broad". The Royal Commission will provide an interim report by the end of October 2019 and the final report is due on 30 April 2020.
It's expected more money will be needed to fund aged care but how that money is being spent, and how much is being spent directly on the care of people, must be a key focus.
I spoke to the husband of a nurse recently who said his wife was told to use cheap, less effective, bandages for dressing wounds in aged care as part of a cost-cutting measure. I urged him to get his wife to provide that information to the Royal Commission.
If you have inside knowledge on what goes on, you can make a submission to the Royal Commission or by contacting us. It could change the way we do things for the better. It could even save a life.
Finally, National Seniors will recommend to the Royal Commissioners that we look at the use of cameras to improve life in aged care. I recently saw a demonstration of a monitoring system called Care Protect. It's been operating in the UK for four years. SA Minister for Health, the Attorney General and two SA Best MPs, as well as people connected to the scandalous Oakden events, were also at the demonstration arranged by whistleblower Stewart Johnston.
The Minister went because he oversees 46 state-run care homes. Oakden was one of them. It's now closed. He wants to make sure there's never anything like it again.
The Royal Commission was triggered by hidden camera footage, so it's not surprising cameras are being used overseas to stamp out abuse and improve care. SA MP Frank Pangallo is introducing legislation for mandatory CCTV in communal areas and opt-in for private areas.
The privacy and other fears some people and operators have about the technology could be dispelled by this new system. It's 24/7 monitoring by trained observers. It only uses qualified nurses and social workers with security clearances. They record the activities of staff and residents and provide detailed feedback reports.
If there's a fall or other life-threatening incident, an instant alert goes to the staff on duty. It is computer-driven. Cameras can be programmed to only record when someone cries for help. They can use infrared or have redaction windows to block out personal care situations, like bathing or changing, to protect personal privacy.
The company charges $22 per week per resident. In his speech to parliament, Frank Pangallo said: "This technology is world's best practice in the care of the aged and vulnerable adults. Had it been available, we may never have had the horrendous Oakden situation. Perhaps we may not have even needed a Royal Commission.
He's got a point. What do you think? Send your views about the Royal Commission on Aged Care to: policy@nationalseniors.com.au.