Above: Shadow Attorney-General, Mark Dreyfus with National Seniors Australia CEO, Professor John McCallum
The campaign to prevent financial abuse of the elderly took a big step forward with an event held at Parliament House this month.
National Seniors Australia, in partnership with the Australian Banking Association and Bauer Media Australia, has played an important role in the campaign which aims to combat the growing scourge of financial abuse of older Australians by relatives or "friends".
An example includes a child coercing a parent with dementia into handing over their Power of Attorney. The child would then withdraw their parent's money for personal gain.
One of the biggest challenges faced by the campaign is standardising Powers of Attorney.
Attorney-General Christian Porter told the gathering he was taking a plan to set national standards for Powers of Attorney to the upcoming Council of Australian Governments (COAG).
Former Queensland Premier and current CEO of the Australian Banking Association, Anna Bligh, commended the move.
"The Industry welcomes Attorney-General Christian Porter's determination and leadership to progress these reforms, along with action from the state governments, at the upcoming Council of Attorneys General meeting in November," Ms Bligh said.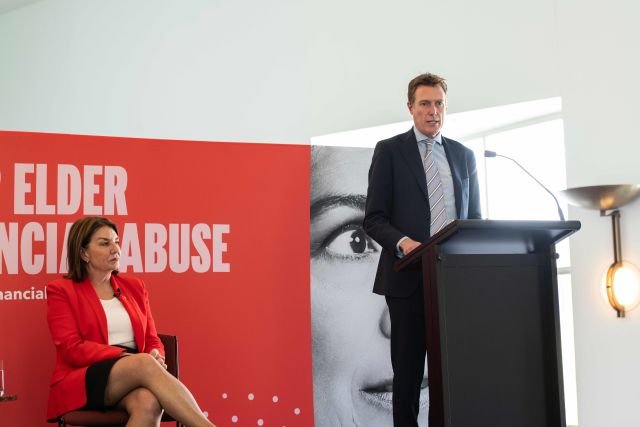 Attorney-General Christian Porter addresses the gathering.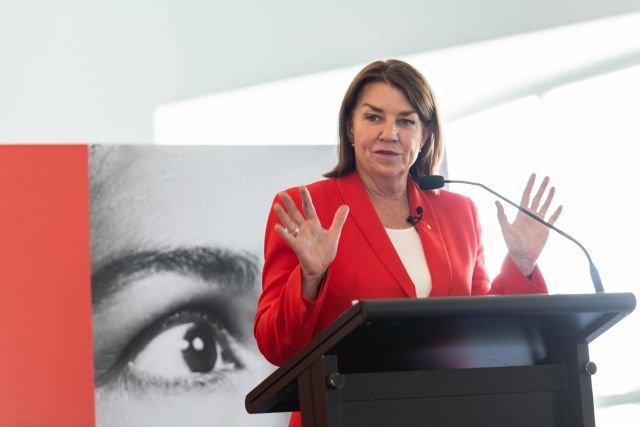 Australian Banking Association CEO, Anna Bligh welcomed the Attorney-General's announcement.
National Seniors Australia CEO, Professor John McCallum, has long urged for national standardised Powers of Attorney laws.
"We very much support moves to get rid of the chaos of various Powers of Attorney across the states," he said.
National Seniors is also campaigning for more legal assistance for bank tellers and customer support staff who often witness the abuse being committed but are powerless to stop it.
Elder abuse comes in many forms and impacts thousands of older Australians each year.
Familiarise yourself with the types of elder abuse and help us make a difference.
It's time to put a stop to this issue once and for all.
Learn more